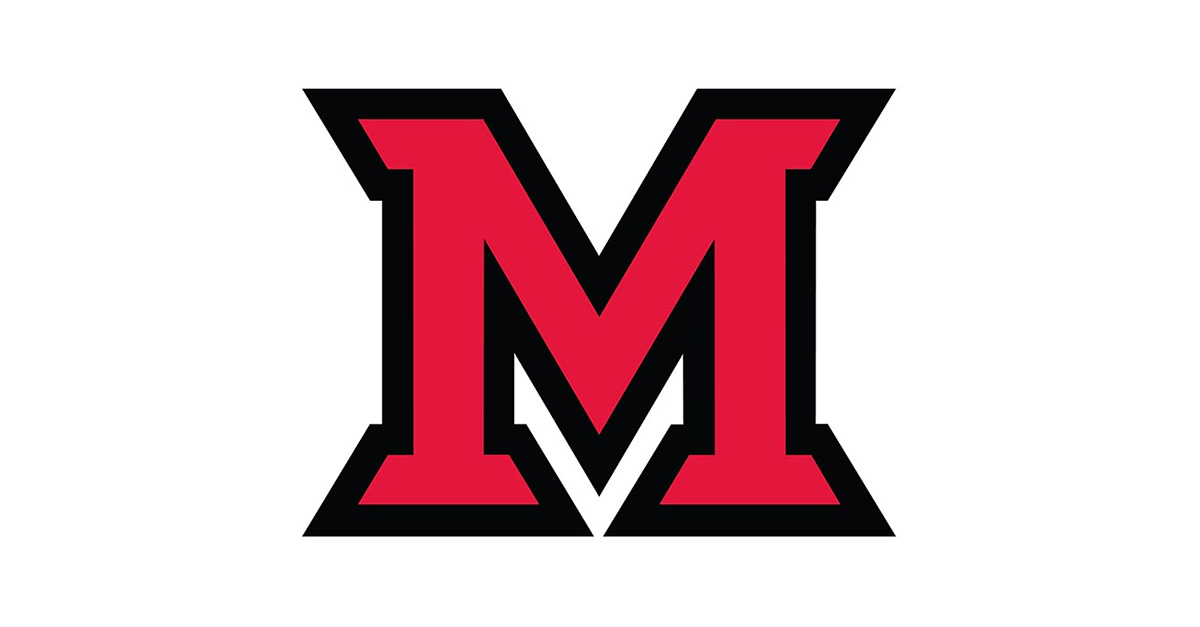 Mar 07, 2022
Greetings Miami University,
Here is this week's diversity, equity, inclusion "weekly three" from the Office of Institutional Diversity:
Our thoughts are with all those affected by the Russian invasion of Ukraine, and the ongoing suffering and loss of life due to this violence. We encourage all members of the Miami community to care for one another and seek support if needed. Resources are available through Student Counseling Service, including the 24/7 H.O.P.E. Line, and drop-in Campus Care visits with a counselor, as well as through International Student and Scholar Services. Miami University Office of the Provost, Global Initiatives, Havighurst Center for Russian & Post-Soviet Studies, and Enrollment Management & Student Success have partnered to ensure there is continuing support for impacted Russian and Ukrainian students. Please see the first section of this Weekly Three for additional details on these resources.
Miami University's Office of the President and the Office of Institutional Diversity and Inclusion are proud to introduce this course completely free to alumni, faculty, and staff. The in-depth, 45-minute modules, developed and led by distinguished Miami faculty and staff experts, tackle 10 essential topics such as bias, stereotypes, and microaggressions; cultural intelligence; race and anti-racism; ableism; strategies for workplace inclusiveness, and more. Course registration is open until March 14, 2022. After registering, alumni, faculty, and staff can complete this course at their own pace between March 14 and May 31.
You can watch a brief promo video of this exciting new initiative, and alumni, faculty, and staff can register for the course.
A special thank you to Elizabeth Farrar, Katherine Marusic, Rachel Valerio, Kristine Smith, and Josh Smith of the Miami Online (formerly eLearning) office for all their amazing behind-the-scenes work and support to make this a reality.
Now Accepting Submissions for April and May Heritage and History Months
Working in close collaboration with faculty, staff, and student partners, the Office of Institutional Diversity and Inclusion provides opportunities for the Miami community to continue our learning and engage in meaningful programming that recognizes, examines, and values historical legacies of a diverse array of identities. Heritage Month programming supports Miami's inclusive excellence and DEI mission and connects to, among other areas, DEI Task Force Pillar 2: Cultural Consciousness, which encourages the Miami University community to enhance our awareness, knowledge, and skills to enrich and renew our intercultural competence. Submit your proposal considering priority deadlines for each proposed history and heritage month celebrations.
Diversity, Equity, and Inclusion "Behind the Scenes" Town Halls
In line with Pillar 5: Inclusion and Accountability, Recommendation 3, OIDI hosts "Behind the Scenes" Townhalls to provide insights and details of how DEI is embedded in the decision-making processes and practices of each division. This Spring we invite the Miami community to join an expanded DEI Behind the Scenes Townhall Series, featuring Colleges and Deans. 
College of Arts and Science | Date TBD
View previous "Behind the Scenes" videos
OIDI Social Media Presence
In an effort to raise awareness of events, workshops and campus offerings OIDI is launching an Instagram (@MiamiOH_OIDI), Facebook (page) and Twitter (@MiamiOH_OIDI).  Please like or follow today to get the latest information and updates around DEI efforts at Miami University. If you want to have your event or workshop highlighted on our social media, please reach out to Hiram Ramirez
OIDI Welcomes Graduate Assistant for Spring 2022
Mengyan Shi, Class of 2022 is a Sports Leadership and Management major from Hebei, China. "I am excited to support  OIDI Directors with our social media platforms and diversity, equity, inclusion projects. I am looking forward to engaging with OIDI programs, initiatives, and staff. 


9th biennial Myaamiaki Conference
We invite all to join us for the 9th biennial Myaamiaki Conference where the Myaamia Center will present our ongoing activities that support the revitalization of Myaamia language and culture. The conference is a great way to learn about a wide range of research projects that are underway and the educational initiatives that the Myaamia Center continues to develop. The 2022 Myaamiaki Conference will be a part of the 50th-anniversary celebrations of the relationship between the Miami Tribe of Oklahoma and Miami University. This unique partnership is expressed through a shared commitment to neepwaantiinki, 'learning from each other,' which has played a key role in the Miami Tribe's language revitalization efforts that have led to the first generation in nearly 100 years learning to speak the Myaamia language. Date: Saturday, April 9, 2022 Time: 9:00 a.m.-4:00 p.m. Location: Armstrong Student CenterThis will be a hybrid in-person and virtual event. Details for joining this virtual event will be announced soon. The conference is free to the public. We ask that attendees register for the conference.
Register for Myaamiaki Conference
Dragonfly Diversity Cafe!
"Science and Perspective: The Importance of Local Knowledge for Global Conservation"
Thursday, March 17, 7:30 PM
Dr. Ancileno (Leno) Davis, Senior Scientist and Policy Analyst at the Bahamas National Trust will discuss how diversity affects understanding and action in conservation engagement
Register for Dragonfly Diversity Cafe
Marianne D. McComb Reading Series Presents
Michael Torres's, An Incomplete List of Names, March, 14, 7:30, 2022, An Incomplete List of Names was selected for the National Poetry Series and named one of NPR's Best Books of 2020. In 2019, Torres received fellowships and awards from the National Endowment for the Arts, the Bread Loaf Writers' Conference, and The Loft Literary Center for the Mirrors & Windows Program. A former Artist-in-Residence at the Camargo Foundation in Cassis, France, he is currently a 2021-22 Jerome Hill Artist Fellow. Register for An Incomplete List of Names
Robert E. Strippel Memorial Fund for Continuing Dialogue on Justice - Spring Series 2022
Skills for Bridging the Divide Workshop
Saturday, April 2
A free workshop to learn & practice skills for having more respectful & productive political conversations with people on the "other side." There's a lot of stress these days among family members and friends who are divided politically, and the current polarized public conversation doesn't help. Please join us for a Braver Angels Skills for Bridging the Divide Workshop and learn skills for having respectful conversations that clarify differences, search for common ground, and affirm the importance of the relationship.
Three: Celebrations & Recognition
National Deaf History Month
Deaf History Month (March 13-April 15) is celebrated at this time of year because of three main events in the history of deaf education. On April 15, 1817, America's first public school for the deaf was opened. On April 8, 1864, Gallaudet University (the first institution of higher education for the deaf and hard of hearing) was officially founded. On March 13, 1988, Gallaudet University hired its first deaf president. The National Association of the Deaf (NAD) first introduced National Deaf History Month in 1997 and, in 2006, the American Library Association partnered with NAD in supporting and spreading awareness of this celebration. We encourage all Miamians to engage in dialogue and allyship, including through campus and community organizations such as SDAC and the Miller Center for Student Disability Services.
Women's History Month
During the month of March, Miami University commemorates and encourages the studying, observing and celebrating of the vital role of women in the U.S. and across the globe. This month foregrounds both the accomplishments and struggles for women and girls in the past and in contemporary societies. In the U.S., Women's History Month had its origins as a national celebration in 1981. In 1987 after being petitioned by the National Women's History Project, Congress passed Pub. L. 100-9 which designated the month of March 1987 as "Women's History Month
The Power of Women
is a social media campaign to raise awareness about the impact women have had in our society. Therefore, we are inviting faculty, staff, and students to submit photos and quotes/dichos/sayings of women who empowered them or left a lasting impression on them. This information will be merged to create a social media image submitters can use to post on their own social media, and will be featured on OIDI social media platforms.
Upcoming Religious Holy Days and Holidays & Inclusive Scheduling
Please see the academic affairs calendar and complementing interfaith narrative calendar for policies and for more information, and regarding religious holy days and holidays observed by Miami Community members during the month of February and future months.
With Love and Honor,
Cristina Alcalde, Ph.D. (she/her/hers)
Vice President for Institutional Diversity and Inclusion
Professor, Global and Intercultural Studies
vpDiversity@MiamiOH.edu