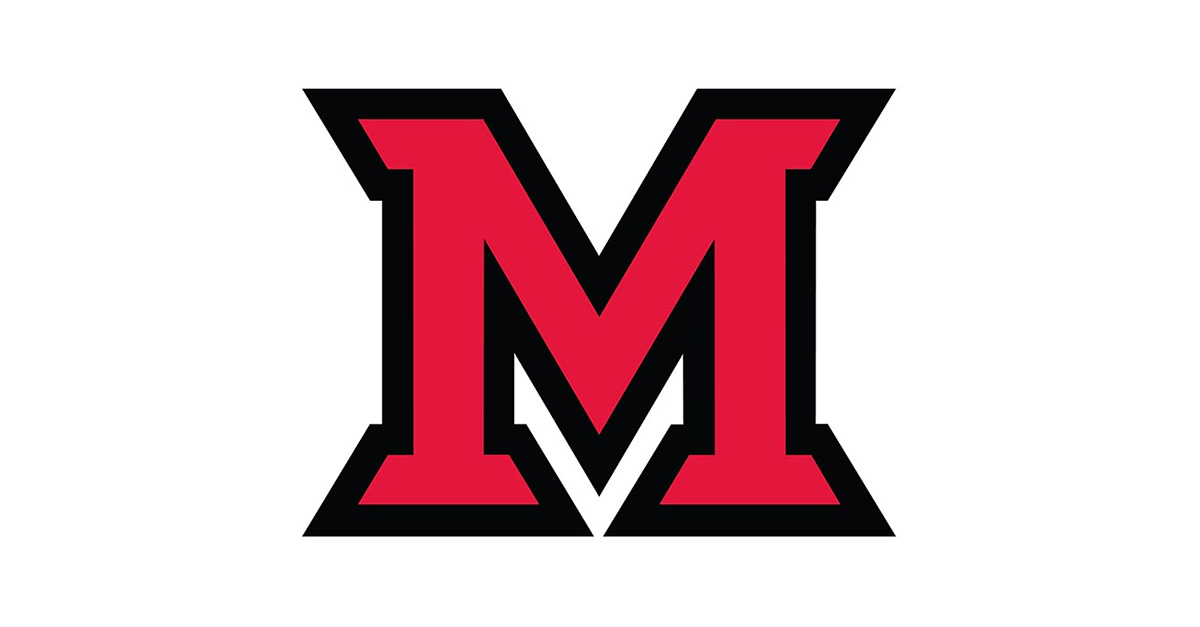 Jun 06, 2022
Greetings Miami University,
Here is this week's diversity, equity, inclusion "weekly three" from the Office of Institutional Diversity:
We hope everyone in the Miami community has opportunities for restorative rest this summer. We are also keenly aware that just days after the horrific and senseless loss of lives in Buffalo, Miamians and the nation are again expressing our sorrow and sadness at another mass shooting, this time at an elementary school in Uvalde. We join the Miami community  in expressing our profound sadness and outrage at this tragic event that took the lives of 21 children and educators. And, as we completed this Weekly Three over the weekend, three more shootings–in Michigan, Philadelphia, and Tennessee– took the lives of several more individuals. As we reflect on these events, we recognize that there are a range of emotions that may be difficult to process. Please know that resources are available, including through Student Counseling Services.
Below, we share news and updates from the Office of Institutional Diversity and Inclusion for the month of June. We will have our next summer update in July and return to weekly updates in the Fall.  
Scroll down to "Community Updates" for details on and to register for the  Juneteenth panel "Slavery to Mass Incarceration: How Juneteenth turned into Jim Crow," featuring Miami faculty, on June 20th; learn more about the national recognition DEI efforts by Miami faculty and staff have just received by scrolling further down, to the link for story on the DEI Module Series; and  visit the  OIDI webpage for more news and updates throughout the summer.  As always, if there is anything you would like to discuss with the OIDI team, please feel free to reach out.
This summer, the Office for Institutional Diversity and Inclusion will continue to focus on strategic planning to move diversity, equity, and inclusion efforts forward. We invite you to visit the OIDI webpage throughout the summer for updates and for information. Meet the OIDI team; read the Spring 2022 Progress Report on the Presidential DEI Taskforce; check out recent and upcoming educational programming on Miamians' rich, intersectional histories and experiences through History and Heritage Months; and sign up for anti-racism workshops and SafeZone training. For ideas for summer reading, browse our growing list of suggested readings on a range of DEI topics, from anti-racism to allyship to LGBTQIA+ experiences here. If you are planning ahead, we encourage you to consult the Inclusive Scheduling and Religious Observances webpage as you schedule events and programming.
---
2022 National Conference on Race and Ethnicity (NCORE)
The 2022
National Conference on Race and Ethnicity (NCORE)
took place in Portland, OR between May 31 and June 4th. The Office of Institutional Diversity and Inclusion and other Miami University community members participated in various sessions. Ahjah Johnson, a doctoral candidate in the Educational Leadership program here at Miami, was among this year's amazing presenters. NCORE is the leading and most comprehensive national forum on issues of race and ethnicity in American higher education. It provides a significant forum for discussion and critical dialogue about race, ethnicity, and its intersections in higher education.
---
New Divisional Diversity Officers Leadership Council
In the spirit of supporting and coordinating DEI efforts across the university, the Office of Institutional Diversity and Inclusion has launched three new key DEI Councils (the Academic Officers Leadership Council, Student DEI Council, and the Divisional Officers Leadership Council). The goals of this Council are to identify, discuss and support unit-based and cross-unit efforts; develop new collaborative ways forward to foster inclusive excellence; share and coordinate programming; identify and proactively support the work and ongoing professional development of DEI leaders; provide a space for those directly engaged in DEI work to constructively discuss challenges and opportunities, and ensure broad-based input and discussions about university-wide DEI planning and strategies. This Council and the Academic Officers Leadership Council (DEI officers representing academic colleges) complement one another and will meet together once per semester to discuss possible forms of collaboration to move forward DEI. The group will meet for the first time this month.
---
Now Accepting Submissions for July and Fall Semester Heritage and History Months
Working in close collaboration with faculty, staff, and student partners, the Office of Institutional Diversity and Inclusion provides opportunities for the Miami community to continue our learning and engage in meaningful programming that recognizes, examines, and values historical legacies of a diverse array of identities. Heritage Month programming supports Miami's inclusive excellence and DEI mission and connects to, among other areas, DEI Task Force Pillar 2: Cultural Consciousness, which encourages the Miami University community to enhance our awareness, knowledge, and skills to enrich and renew our intercultural competence. Submit your proposal considering priority deadlines for each proposed history and heritage month celebrations.
Slavery to Mass Incarceration: How Juneteenth turned into Jim Crow
The Association of Black Faculty & Staff (ABFAS) and The Office of Institutional Diversity and Inclusion, with Athletics, will be hosting a hybrid event to commemorate Juneteenth. This event will provide a brief overview and history of Juneteenth, and its continuing significance in society. Panelists will also discuss the prevalence of anti-Black racism in our community despite the recognition of Juneteenth, and the trauma associated with it. We will further discuss ways to heal and move forward as a community.  Join us in person in Laws Hall or register for a personal zoom link. The date for the event will be on Monday, June 20th at 12:00 noon. There will be light refreshment/snacks.
---
 Anti-Racism Workshop Summer Dates

Anti-racism work requires sustained, proactive education and engagement as well as systemic, intentional efforts at micro-and macro-levels. The Office of Institutional Diversity and Inclusion is excited to announce a set of workshop dates for summer. Sign up for one of the anti-racism workshops that will take place on one of the following Thursdays:  June 9, June 30, July 7, July 28. Workshop time is 10:00am till 11:30am and will be taking place in-person in the Bystrom Room in the Shriver Center.
---
Reflections: Visual Constructions of Race
Come to the Miami University Art Museum (MUAM) for the closing weeks of the special exhibition "Reflections: Visual Constructions of Race." The exhibition focuses on the artistic representations of identity within various cultures and explores the differences between personal perceptions of self and the so-called "other," while also exploring works of art as results of cultural hybridity. Reflections is designed to provoke thought regarding personal identity and how we see others through the lens of race. The exhibition is co-curated by students of the Art and Architecture Capstone Seminar, and led by Pepper Stetler (Associate Professor, Art & Architecture History) and Jason Shaiman (Curator of Exhibitions, MUAM). Open through June 11 at the Miami University Art Museum, Tues-Fri 10am-5pm, Sat 12-5pm. For more information, visit the College of Creative Arts' webpage.
Three: Celebrations and Recognition
Miami University's new online Diversity, Equity, and Inclusion (DEI) course earned Bronze from the Telly Awards, the world's largest honor for video and television content across all screens, in the Online Series - Education and Discovery category. The online course is self-paced, and seeks to empower individuals to lead and support diverse, equitable, and inclusive workplaces. It provides insights and best practices from experts in the field, and includes topics such as antiracism, LGBTQIA+ Identities, and Ableism. The breadth and depth of the modules reflect Miami's holistic and intersectional approach to diversity. There were over 860 Miamians who registered for the DEI Online Module Series this semester. You can learn more and sign up to be notified about the next launch on our webpage. Read about the award on Miami's News and Events' website.
---
Teaching for Diversity, Equity, and Inclusion
What actions need to be taken to accommodate DEI in the classroom? In the Journal for Excellence in College Teaching, Dr. Wentzell present approaches for taking action to educate about diversity and accommodate diverse learners, from rethinking courses and curricula to investigating learner perceptions and outcomes of instructional innovations.
Upcoming Religious Holidays and Holy Days and Inclusive Scheduling
June Spotlight
June 4-6*: Shavuot (Jewish) – Festival commemorating giving of the Torah at Mt. Sinai (work restrictions).
---
June 5: Pentecost (Christian) – Celebrates the descent of the Holy Spirit on the disciples of Jesus after his Ascension.
---
June 16: Guru Arjan Martyrdom (Sikh) - Commemorates the death of Guru Arjan after being tortured for five days by the Mughal government.
---
June 21-22: Summer Solstice (Wicca/Neo-Pagan) - Celebrates the midsummer and the power of the sun god.
---
"*" denotes holidays that start sundown the day before. Please note that individual practices may vary. Please see the academic affairs calendar and complementing interfaith narrative calendar for policies and for more information, and regarding religious holy days and holidays observed by Miami Community members.
With Love and Honor,
Cristina Alcalde, Ph.D. (she/her/hers)
Vice President for Institutional Diversity and Inclusion
Professor, Global and Intercultural Studies
vpDiversity@MiamiOH.edu