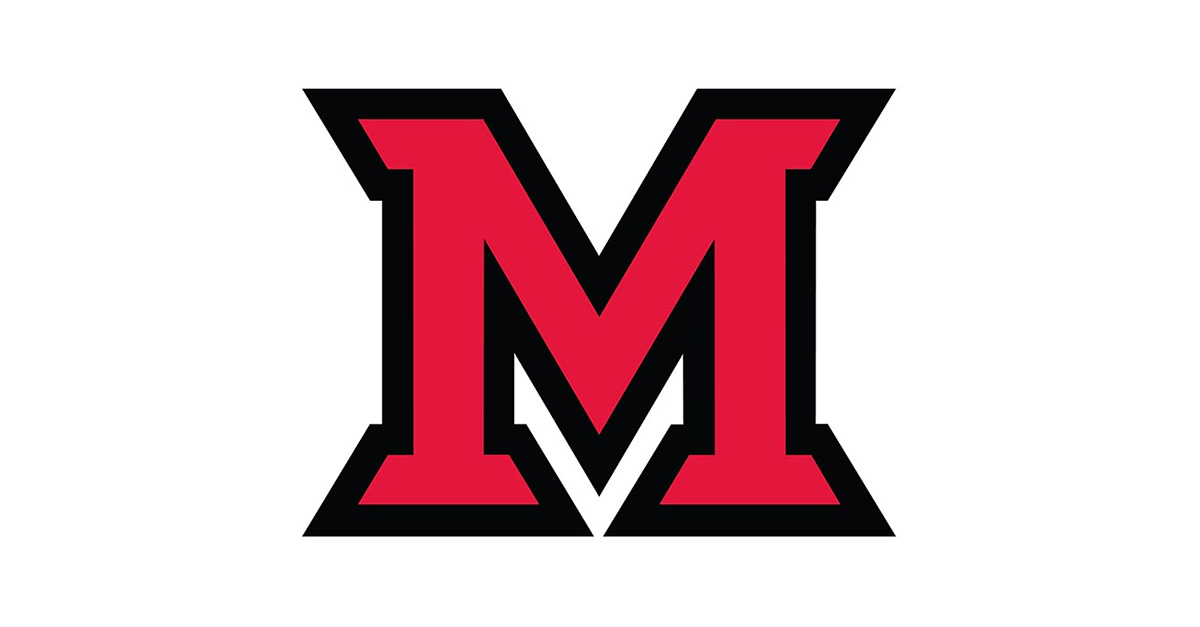 Oct 03, 2022
Our thoughts are with all those affected by the unrest in Iran, including our students, faculty, and staff who have family, loved ones, and colleagues in Iran. We are increasingly concerned by the growing violence against peaceful protesters, including women and students at Tehran's Sharif University of Technology, following the tragic death of 22-year old Mahsa Amini.
As an institution of higher education with core commitments to inclusion, we encourage all members of the Miami community to care for one another and seek support as needed. Resources are available through Student Counseling Service, including the 24/7 H.O.P.E. Line, and drop-in Campus Care visits with a counselor, as well as through International Student and Scholar Services.
We ask Miami community members to offer care and support for students, faculty and staff affected by the recent and unfolding events in Iran.
Cristina Alcalde, Vice President for Institutional Diversity and Inclusion
Cheryl Young, Associate Vice President, Global Initiatives
As part of Miami's holistic climate study approach, OIDI is conducting stay interviews with racially minoritized faculty and staff this semester. In the coming month, we plan to also launch climate interviews with racially minoritized students. Information from this interview initiative will be essential as we develop a DEI Strategic Plan. Complete the sign up form for the Employee Stay Interview.
---
We invite you to visit the new Bias Reporting web page, which contains information on how to report bias incidents. The new Bias Incident reporting form includes an accessible, new format.
---
Now Accepting Submissions for History Month events and programming for Spring semester. Working in close collaboration with faculty, staff, and student partners, the Office of Institutional Diversity and Inclusion provides opportunities for the Miami community to continue our learning and engage in meaningful programming that recognizes, examines, and values historical legacies of a diverse array of identities. Heritage Month programming supports Miami's inclusive excellence and DEI mission and connects to, among other areas, DEI Task Force Pillar 2: Cultural Consciousness, which encourages the Miami University community to enhance our awareness, knowledge, and skills to enrich and renew our intercultural competence. Submit your proposal considering priority deadlines for each proposed history and heritage month celebrations
---
Hispanic / Latinx Heritage Month Programming: We invite the campus community to explore this web page to find more information about the events being held in honor of this heritage month. If you are hosting an event for Hispanic/Latinx Heritage Month, and you do not see it featured here, email Hiram Ramirez to have it added.
---
Focus Theme for 2022-2023: Tribal Sovereignty

Focus is a university-wide initiative to coordinate activities of many groups, centers, institutes, and departments to create a year-long exploration of an important, and timely topic from multiple disciplinary perspectives. For the 2022-2023 year, the theme will be focused on Tribal Sovereignty. To learn more about this, visit the Miami Focus Theme website.
Anti-Racism Workshop (Online Format Added)

Anti-racism work requires sustained, proactive education and engagement as well as systemic, intentional efforts at micro-and macro-levels. The Office of Institutional Diversity and Inclusion is excited to continue providing this workshop for the new school year. New dates and an online option have been added to the sign up form, so check it out. If you are interested in OIDI providing this workshop specifically for your department, complete the Department Sign-up Form and we will follow up with you.
---
Annual Mahatma Gandhi Birthday Lecture

Please join Global Initiatives for the Annual Mahatma Gandhi Birthday Lecture featuring Miami Alumni, Professor Sumit Ganguly. Professor Ganguly is a Distinguished Professor of Political Science at Indiana University. His remarks entitled, "The Continued Relevance of Gandhi?" will take place virtually on Monday, October 3rd from 6-7:30 pm. Registration for personalized Zoom link required. For full details and to register, visit the Center for American and World Cultures
---
Afrotisitc Book Signing

Oxford Campus| Tuesday, Oct. 4 | 2-3 p.m. | Center for Student Diversity and Inclusion C-Suite
Meet the author of Afrotistic, a novel that "explores how race, gender, and disability intersect in the life of an austitic, black teen girl." Kala Allen Omeiza, a Miami alumna, will be available to sign free copies of her debut novel.
Sponsored by the Miller Center for Student Disability Services and the Center for Student Diversity and Inclusion
---
Disability Identity and Culture Month Keynote Speaker
Your next 9 years: Developing Self-Compassion and Your Interests to Thrive at Miami and Beyond - Kala Allen Omeiza
Tuesday, Oct. 4 | 5-7 p.m. (Keynote begins at 6 p.m.) | Shriver Center, Dolobois C | In this keynote, Kala Allen Omezia, Miami alumna, will discuss her own experience with being autistic and Black, and will share how she discovered her interest in writing, mental health and entrepreneurship. Join at 5pm for refreshments.
Sponsored by the Miller Center for Student Disability Services, the Office of Institutional Diversity and Inclusion, and AccessMU Center.
---
Love, Honor, Access Tie Dye

Oxford Campus | Wednesday, Oct. 5 | 11 a.m. to 2 p.m. | HUB Outdoor Seal
Celebrate Disability Identity and Culture Month with the Miller Center by tie dyeing free t-shirts and tote bags!
Sponsored by the Miller Center for Student Disability Services
---
Lavender Tea Talk Social

Thursday, Oct. 6 | 11:30 a.m. to 1:30 p.m. | University Seal (outside Upham Hall) | Join us for the official Miami University opening event of Disability Identity and Culture Month and LGBTQIA+ History Month. This event is for students, faculty, and staff to build community and gain information about resources/events taking place throughout October. We will have academic units, divisional departments, and student organizations in attendance to share information and resources related to diversity, equity, and inclusion. There will also be fun prizes and snacks for folks. Come out and celebrate with your fellow Miami community members!
Sponsored by the Office of Institutional Diversity and Inclusion
---
Latinx Town Hall

Thursday, Oct. 6 | 7 p.m. | FSB 0020
This special Town Hall will be moderated by Christian Ponce, Sr. Director of Marketing at University Communications and Marketing, and it will include a list of Latinx panelists from Miami University. By attending this discussion, you will walk away with a better understanding of the Hispanic community so you can become an ally to help debunk myths and stereotypes.
Sponsored by UNIDOS, a Miami Latinx student organization, the Multicultural Association, the Farmer School of Business, and University Communications and Marketing
---
ESL Instructors' Perspectives on Enhancing International (ELL) Students' Learning Experiences
Thursday Oct. 6 | 11am-12:20pm | MacMillan Hall Room 12
Do you have international (ELL) students in your course? Are you looking for ways to effectively help them learn course content? In this discussion-based workshop, ESL instructors will share their teaching experiences and the strategies they use to assist students in acquiring new knowledge. You'll have an opportunity to engage with the panelists, connect with other faculty members, and share your challenges and expertise. Please register for this event.
---
Graduate School's Cross Cultural Mentoring Program (call for participants)

The Graduate School seeks doctoral students as well as faculty and staff members to participate in the Cross-Cultural Mentoring program. Doctoral student partners will engage with a faculty or staff member who will serve as a role model, counselor, and experienced future colleague, providing support for the research process and preparing for life after the dissertation. Please contact Dr. Elise Radina, Associate Dean for the Graduate School with questions (RadinaME@MiamiOH.edu). To apply, click here. Applications are appreciated by October 7, 2022.
---
National Coming Out Day

Oxford Campus | Tuesday, Oct. 11 | 12-3 p.m. | Upham Arch
Celebrate National Coming Out Day with the Center for Student Diversity and Inclusion (CSDI)! Join us to learn about LGBTQ+ campus orgs and resources, claim giveaways, and take advantage of a photo op with our rainbow door!
Sponsored by the Center for Student Diversity and Inclusion
---
DisBINGO
Oxford Campus | Thursday, Oct. 13 | 5:30-7:30 p.m. | Shriver Center, Heritage Room
Learn about disability history through BINGO! Prizes include snuggies, squishmallows, loop headphones, fidgets and more!
Sponsored by the Miller Center for Student Disability Services
---
Free admission with college ID all October at Cincinnati Museum Center
Cincinnati Museum Center, 1301 Western Avenue, Cincinnati OH 45203
The Cincinnati Museum Center is offering free admission to all college students and staff and with an active college ID during the month of October. Simply show your active student ID at the box office to receive one free Museum Admission, which includes the Museum of Natural History & Science, Cincinnati History Museum and Children's Museum, plus, starting October 14, it will include the museum's newest featured exhibition, Dinosaurs of Antarctica. One free Museum Admission per college ID. OMNIMAX® films are not included but can be purchased at the box office.
---
International Education Workshop Series
The Ohio International Consortium (OIC) is offering an International Education Workshop Series for underrepresented students who have not had an international experience and who would like an introduction to careers in international education. Selected participants will explore international education careers, have an opportunity to job shadow and network with leaders in the field, and learn how to document this experience during their job search. Students who complete the program will receive a completion certificate and be reimbursed for the cost of their first passport. Two spaces in the workshop series are reserved for Miami students. Email Karla Guinigundo for more details.
Three: Celebrations and Recognition
Higher Education Excellence in Diversity (HEED) Award

For the third time in a row, Miami University has been awarded
INSIGHT to Diversity's Excellence in Diversity
award. The HEED Award recognizes colleges and universities that demonstrate an outstanding commitment to diversity and inclusion. It focuses on the recruitment and retention of students and employees, leadership support for diversity, campus culture and climate, supplier diversity, and many other aspects of campus diversity and inclusion.
---
International Diversity Film Festival

Miami University Symphony Orchestra's film titled "The Curious Happenings of Chokfi and Kokopelli" was showcased at the 2022 International Diversity Film Festival in August, 2022. "The Curious Happenings of Chokfi and Kokopelli" is part of the nine-episode online concert series — "
We Gather Together in Music: A Concert Series of Diversity, Equity and Inclusion"
— created by the Miami University Symphony Orchestra (MUSO) during the spring 2021 semester. The festival recognizes and showcases narrative and documentary features and shorts, including web episodes.
Read more about this accomplishment.
---
Myaamia and BCRTA Partnership

To celebrate the 50th anniversary of partnership between the Myaamia Tribe of Oklahoma and the university, BCRTA and the Myaamia Center
unveiled a bus design
. The Oxford bus features artwork highlighting the Myaamia language.
Upcoming Religious Holidays and Holy Days and Inclusive Scheduling
October 4-5*: Yom Kippur (Jewish) - Day of Atonement (Fasting and work prohibited).
---
October 5: Dussehra (Hindu) - Celebrates Lord Rama's triumph over evil King Ravana, also celebrates the conquest by the Goddess Chamundeshwari over demon King Mahishasura.
---
October 7-8*: Mawlid al-Nabi (Muslim) - Commemorates the birthday of Prophet Muhammad.
---
October 9-16*: Sukkot (Jewish) - The Feast of the Tabernacles and Harvest festival (work is prohibited the first two days).
---
October 11: Myaamia Removal Day of Remembrance (Oxford, OH)- During the forced removal of the Myaamia people from their homelands, which began in Peru, IN on October 6, 1846, Myaamia people passed just east of Oxford and Miami University on October 10 and 11, 1846 on the Miami and Erie Canal, the closest they would come to the University chartered with their name 37 years earlier.
---
October 16-18*: Shemini Atzeret/Simchat Torah (Jewish) - Marks the end of Sukkot and celebrates the conclusion of the annual cycle of public Torah readings and the beginning of a new cycle (work is prohibited).
---
October 24: Diwali/Deepavali (Hindu, Jain); Bandhi Chhor Divas (Sikh), Buddhist) - Known as the "Festival of Lights;" ("Day of Liberation") is a Sikh celebration that commemorates the day the sixth Guru of Sikhs, Guru Hargobind was released from Gwalior Fort and was able to secure the release of 52 kings.
---
October 25-26*: Birth of the Báb (Bahá'í)- Celebrates the birth of the Báb, one of the founders of the Bahá'í faith.
---
October 26-27*: Birth of Bahá'u'lláh (Bahá'í)- Celebrates the birth of Bahá'u'lláh, one of the founders of the Bahá'í faith.
---
October 31-November 1: Samhain (Pagan/Wiccan) – Festival honoring endings, beginnings, and the dead.
---
October 31: Reformation Day (Protestant Christianity) – Celebration in remembrance of the onset of the Reformation.
---
"*" denotes holidays that start sundown the day before. Please note that individual practices may vary. Please see the academic affairs calendar and complementing interfaith narrative calendar for policies and for more information, and regarding religious holy days and holidays observed by Miami Community members.
With Love and Honor,
Cristina Alcalde, Ph.D. (she/her/hers)
Vice President for Institutional Diversity and Inclusion
Professor, Global and Intercultural Studies
vpDiversity@MiamiOH.edu