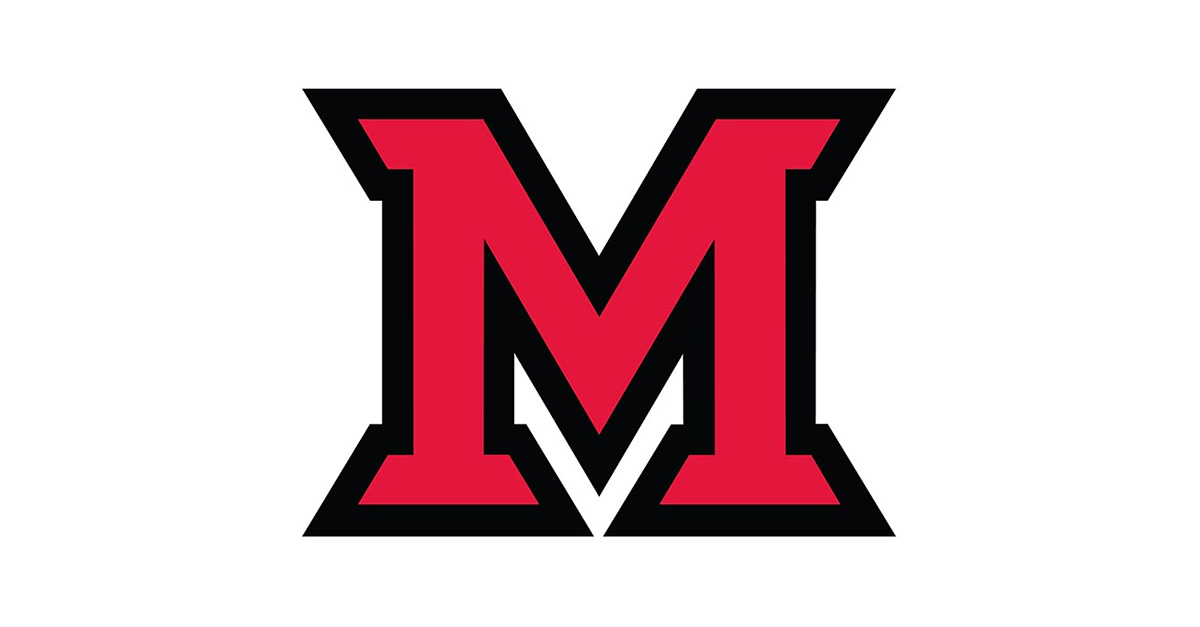 Oct 17, 2022
Congratulations to the recipients of the 2022 University Diversity and Inclusion Awards! Recipients were recognized for their exemplary commitment and contributions to advancing diversity and inclusion at Miami at the University Awards Ceremony on October 13.
Thank you to the award recipients, and to every Miami community member whose efforts contribute to making Miami more inclusively excellent for all.
| | |
| --- | --- |
| Institutional Inclusive Excellence Award | Dr. Rose Marie Ward |
| Distinguished Service Award | Libraries DEI Committee |
| Distinguished Service Award | Center for Career Exploration and Success |
| Ray of Light Award | Akanksha Das |
| Ray of Light Award | Dr. Fauzia Ahmed |
| Diversity Event of the Year Award | Annual Latin American and Caribbean UniDiversity Festival |
| Diversity Event of the Year Award | A Day of Reflection: 175th Anniversary of the Miami Tribe's Removal from their Homelands event |
As part of Miami's holistic climate study approach, OIDI is conducting stay interviews with racially minoritized faculty and staff this semester. In the coming month, we plan to also launch climate interviews with racially minoritized students. Information from this interview initiative will be essential as we develop a DEI Strategic Plan. Complete the sign up form for the Employee Stay Interview.
---
We invite you to visit the new Bias Reporting web page, which contains information on how to report bias incidents. The new Bias Incident reporting form includes an accessible, new format.
---
Now Accepting Submissions for History Month events and programming for Spring semester. Working in close collaboration with faculty, staff, and student partners, the Office of Institutional Diversity and Inclusion provides opportunities for the Miami community to continue our learning and engage in meaningful programming that recognizes, examines, and values historical legacies of a diverse array of identities. Heritage Month programming supports Miami's inclusive excellence and DEI mission and connects to, among other areas, DEI Task Force Pillar 2: Cultural Consciousness, which encourages the Miami University community to enhance our awareness, knowledge, and skills to enrich and renew our intercultural competence. Submit your proposal considering priority deadlines for each proposed history and heritage month celebrations
---
Focus Theme for 2022-2023: Tribal Sovereignty

Focus is a university-wide initiative to coordinate activities of many groups, centers, institutes, and departments to create a year-long exploration of an important, and timely topic from multiple disciplinary perspectives. For the 2022-2023 year, the theme will be focused on Tribal Sovereignty. To learn more about this, visit the Miami Focus Theme website.
Anti-Racism Workshop (Online Format Added)

Anti-racism work requires sustained, proactive education and engagement as well as systemic, intentional efforts at micro-and macro-levels. The Office of Institutional Diversity and Inclusion is excited to continue providing this workshop for the new school year. New dates and an online option have been added to the sign up form, so check it out. If you are interested in OIDI providing this workshop specifically for your department, complete the Department Sign-up Form and we will follow up with you.
---
he Freedom Summer of '64 Award was created to honor champions of civil rights and social justice. It is given in remembrance and recognition of the site at the Western College for Women (now part of Miami University), where 800 young Americans trained to register Black voters in the south.

This award honors the legacy of the civil rights movement, but is also a new call for students, faculty, staff and citizens to reconnect with civic service and civil rights at a time when participation, and standing for one's belief in their fellow humans is more important than ever," said Gregory Crawford, president of Miami University.

We invite all faculty, staff, and students to nominate individuals or organizations with exceptional trajectories as champions of civil rights and social justice.

Deadline: Friday, Nov. 18 by 5 pm
---
Free admission with college ID all October at Cincinnati Museum Center

Cincinnati Museum Center, 1301 Western Avenue, Cincinnati, OH 45203
The Cincinnati Museum Center is offering free admission to all college students and staff and with an active college ID during the month of October. Simply show your active student ID at the box office to receive one free Museum Admission, which includes the Museum of Natural History & Science, Cincinnati History Museum and Children's Museum, plus, starting October 14, it will include the museum's newest featured exhibition, Dinosaurs of Antarctica. One free Museum Admission per college ID. OMNIMAX® films are not included but can be purchased at the box office.
---
International Education Workshop Series

The Ohio International Consortium (OIC) is offering an International Education Workshop Series for underrepresented students who have not had an international experience and who would like an introduction to careers in international education. Selected participants will explore international education careers, have an opportunity to job shadow and network with leaders in the field, and learn how to document this experience during their job search. Students who complete the program will receive a completion certificate and be reimbursed for the cost of their first passport. Two spaces in the workshop series are reserved for Miami students. Email Karla Guinigundo for more details.
---
First Generation College Student Week
National First-Generation College Student day is observed at colleges and universities across the nation each year on November 8. First-generation college students are among the first in their family to pursue a bachelor's degree. Miami University values the rich contributions, diversity, grit and resilience of the Miami Firsts community. The university will celebrate and honor the Miami Firsts community with a full week of programming during the week of November 7. The Miami Firsts community boasts more than 3,000 students and a large staff and faculty ally community. In previous years, programming included a reception hosted by the President's Office, fun games, parent workshops, opportunities to connect with first-generation alumni, career networking events, and social activities hosted by the Miami Firsts student organization. For all departments, offices, organizations, etc. who plan to host events, please fill out the Call for Proposals no later than October 28th.
---
Exhibition: A Lens for Freedom: Photographs by Steve Schapiro
Come see this important exhibition open through December 10 at the Miami Univeristy Art Museum, Tues-Sat and late on second Wednesdays.

During the turbulent 1960s, Steve Schapiro was there with his camera capturing some of the most iconic moments of the Civil Rights Movement. Schapiro was also one of the leading photographers to document the activities, training, meetings, and so much more that developed as part of the efforts to help register Black voters in the deep South during the historic 1964 Freedom Summer campaign. The exhibition includes photographs taken on the campus of the Western College for Women campus in Oxford (now part of Miami University) during Freedom Summer '64. This exhibition is supported by Cincinnati FotoFocus and Richard and Susan Momeyer.  To learn more about the exhibit visit - A Lens for Freedom: Civil Rights Photography by Steve Schapiro web page.


---
Steal the Street

Tuesday, Oct. 18 | 5-7 p.m. | Peabody Hall 121
Steal the Street author, Dr. Mark Mussman, will discuss Cincinnati's homelessness and the housing crisis from his view as Director of Education at the Great Cincinnati Homeless Coalition. Steal the Street is a collection of his essays focused on gentrification, public space, and community voice in the greater Cincinnati area.
Dr. Mark Mussman (Miami's Western Program '01) administers the educational component of the Greater Cincinnati Homeless Coalition to educate the public about homelessness and poverty and to combat harmful stereotypes and myths about homelessness.
Sponsored by the Western Center
Livestream:
Livestream registration required, visit the Steaml the Street event web page.
---
De-Stress DIY

Wednesday, Oct. 19 | 2-4 p.m. | Shriver Center, Room 304 (Miller Center)
Relax and decompress at the Miller Center. Together, we will create cloud dough, stress balls, friendship bracelets, and bookmarks! Find a sense of peace and relief while crafting good vibes.
Sponsored by the Miller Center for Student Disability Services
---
Combatting Neuromyths to Improve Teaching and Learning

Wednesday, Oct. 19 | 3-4:30 p.m. | Laws Hall, Room 320
We will explore the most prevalent neuromyths in higher education, identify how they influence our course design and teaching decisions, and develop alternatives grounded in evidence-based theory about how people learn. If you would like to attend, register at the University Event web page
---
Disability Studies at Miami: Bridging Pedagogy and Activism Panel
Virtual Event |Thursday, Oct. 20 | 1-2:30 p.m. | Zoom (RSVP at the University Calendar Event)
The panel celebrates Disability Identity and Culture Month by highlighting the role of Disability Studies in shaping scholarly and grassroots conversations following the motto "Nothing About Us Without Us". Critical education extends a bridge between pedagogy and activism. Panelists will discuss the importance of community solidarity in relation to critical education and activism, focusing on two themes: 1) holistic approaches to education that prioritize lived experience and grassroots knowledges in diverse cultural contexts, and 2) the key role of solidarity (not charity) in successful community organizing with rather than for otherwise marginalized disabled people.
Sponsored by Disability Studies, the Office of Institutional Diversity and Inclusion, and the Miller Center for Student Disability Services
---
Strategies to Navigate Microaggressions in the Classroom

Friday, Oct. 21 | 10:30 a.m. to 12:00 p.m. | Laws Hall, Room 320

This workshop will provide you with a basic understanding of microaggressions, expand your capacity to identify them when they occur and equip you with some basic strategies to interrupt them in ways that foster learning. If you would like to attend, register at the University Event web page.
---
Midwest Bisexual Lesbian Gay Transgender Asexual College Conference (MBGLTACC)
Columbus, OH |Friday, Oct. 21 - Sunday, Oct. 23
The Center for Student Diversity and Inclusion (CSDI) will be taking LGBTQ+ campus leaders to the 30th annual MBGLTACC in Columbus, Ohio. While enrollment in this program is not available to all LGBTQ+ students, we are proud to continue to provide professional development opportunities to our LGBTQ+ student leaders with the help of our co-sponsors.
Sponsored by the Center for Student Diversity and Inclusion, Diversity Affairs Council, Parent and Family Programs, and Spectrum
---
Ace Week
Tuesday, Oct. 25 - Thursday, Oct. 27 | 12-3 p.m. | C-Suite, Armstrong 3032
Ace Week, formerly known as Asexual Awareness Week, is a fun-filled series of programming dedicated to the celebration of Ace-spectrum students and their identities. Join us near the indoor slant walk on Tuesday to learn more about the week's events including a Let's Talk: Ace Myth Busting, a student social, and a new Safe Zone elective reveal on Ace identities.
Sponsored by the Center for Student Diversity and Inclusion
---
Disability Identity and Exploration Film Series - Crip Camp
Tuesday, Oct. 25 | 5-7:30 p.m. | Shriver Center, Admissions Auditorium (1st Floor)
Crip Camp started in 1971 at Camp Jened, a summer camp in New York described as a "loose, free-spirited camp designed for teens with disabilities". The film focuses on those campers who turned themselves into activists for the disability rights movement and follows their fight for accessibility legislation.
Sponsored by the Miller Center for Student Disability Services
---
Student Perspectives on Mental Health
Thursday, Oct. 27 | 2:30-4 p.m. | Armstrong Student Center, Room 1086
Please join us for an open discussion with a panel of Miami undergraduate students about their mental health struggles and concerns while navigating higher education. Students will share their experiences, what has worked for them and what supports they currently need. The discussion panel will be followed by a Q and A with the audience.
Sponsored by Disability Studies, the Office of Institutional Diversity and Inclusion, and the Miller Center for Student Disability Services
---
Coffee and Conversations with the Students with Disabilities Advisory Council
Thursday, Oct. 27 | 4:30-6:30 p.m. | Shriver Center, Room 310
Coffee and Conversations is a panel-style event designed to allow students with disabilities to share their Miami experience with campus members.
Sponsored by Students with Disabilities Advisory Council and the Miller Center for Student Disability Services
Three: Celebrations and Recognition
Higher Education Excellence in Diversity (HEED) Award

For the third time in a row, Miami University has been awarded
INSIGHT to Diversity's Excellence in Diversity
award. The HEED Award recognizes colleges and universities that demonstrate an outstanding commitment to diversity and inclusion. It focuses on the recruitment and retention of students and employees, leadership support for diversity, campus culture and climate, supplier diversity, and many other aspects of campus diversity and inclusion.
---
International Diversity Film Festival

Miami University Symphony Orchestra's film titled "The Curious Happenings of Chokfi and Kokopelli" was showcased at the 2022 International Diversity Film Festival in August, 2022. "The Curious Happenings of Chokfi and Kokopelli" is part of the nine-episode online concert series — "
We Gather Together in Music: A Concert Series of Diversity, Equity and Inclusion"
— created by the Miami University Symphony Orchestra (MUSO) during the spring 2021 semester. The festival recognizes and showcases narrative and documentary features and shorts, including web episodes.
Read more about this accomplishment.
---
Myaamia and BCRTA Partnership

To celebrate the 50th anniversary of partnership between the Myaamia Tribe of Oklahoma and the university, BCRTA and the Myaamia Center
unveiled a bus design
. The Oxford bus features artwork highlighting the Myaamia language.
Upcoming Religious Holidays and Holy Days and Inclusive Scheduling
October 16-18*: Shemini Atzeret/Simchat Torah (Jewish) - Marks the end of Sukkot and celebrates the conclusion of the annual cycle of public Torah readings and the beginning of a new cycle (work is prohibited).
---
October 24: Diwali/Deepavali (Hindu, Jain); Bandhi Chhor Divas (Sikh), Buddhist) - Known as the "Festival of Lights;" ("Day of Liberation") is a Sikh celebration that commemorates the day the sixth Guru of Sikhs, Guru Hargobind was released from Gwalior Fort and was able to secure the release of 52 kings.
---
October 25-26*: Birth of the Báb (Bahá'í)- Celebrates the birth of the Báb, one of the founders of the Bahá'í faith.
---
October 26-27*: Birth of Bahá'u'lláh (Bahá'í)- Celebrates the birth of Bahá'u'lláh, one of the founders of the Bahá'í faith.
---
October 31-November 1: Samhain (Pagan/Wiccan) – Festival honoring endings, beginnings, and the dead.
---
October 31: Reformation Day (Protestant Christianity) – Celebration in remembrance of the onset of the Reformation.
---
"*" denotes holidays that start sundown the day before. Please note that individual practices may vary. Please see the academic affairs calendar and complementing interfaith narrative calendar for policies and for more information, and regarding religious holy days and holidays observed by Miami Community members.
With Love and Honor,
Cristina Alcalde, Ph.D. (she/her/hers)
Vice President for Institutional Diversity and Inclusion
Professor, Global and Intercultural Studies
vpDiversity@MiamiOH.edu