Brandon Brooks addresses Class of 2018
Philadelphia Eagles guard and Miami University alumnus Brandon Brooks '11 addressed graduates and families at Miami University's 179th Spring Commencement ceremony, Saturday, May 19, at Yager Stadium. Beyond his athletic accomplishments, Brooks' community involvement, continued pursuit of advanced higher education, and public support for mental health awareness distinguish him among other NFL stars.
"One Miami" at Cincinnati Pride March
Miami University students, faculty, staff, and alumni marched for Love, Honor, and Pride at the 45th Annual Cincinnati Pride Parade on June 23. The annual event builds community and promotes acceptance of all individuals, regardless of sexual orientation, gender identity or expression. Organizers said the Pride Parade drew 100,000 people downtown to watch and participate and also celebrate at the festival that followed at Sawyer Point.
Telling A People's Story Museum Exhibition
For the first half of 2018, Miami University's Art Museum featured the first major exhibition devoted to the art found within the pages of African-American children's picture books. Through 95 books and 130 illustrations, the exhibition emphasized the strength of the illustrations as visual narrative representations of the African-American experience. A first-of-its-kind conference was held in conjunction with the exhibition in April 2018.
Elevate Diversity & Inclusion Career Symposium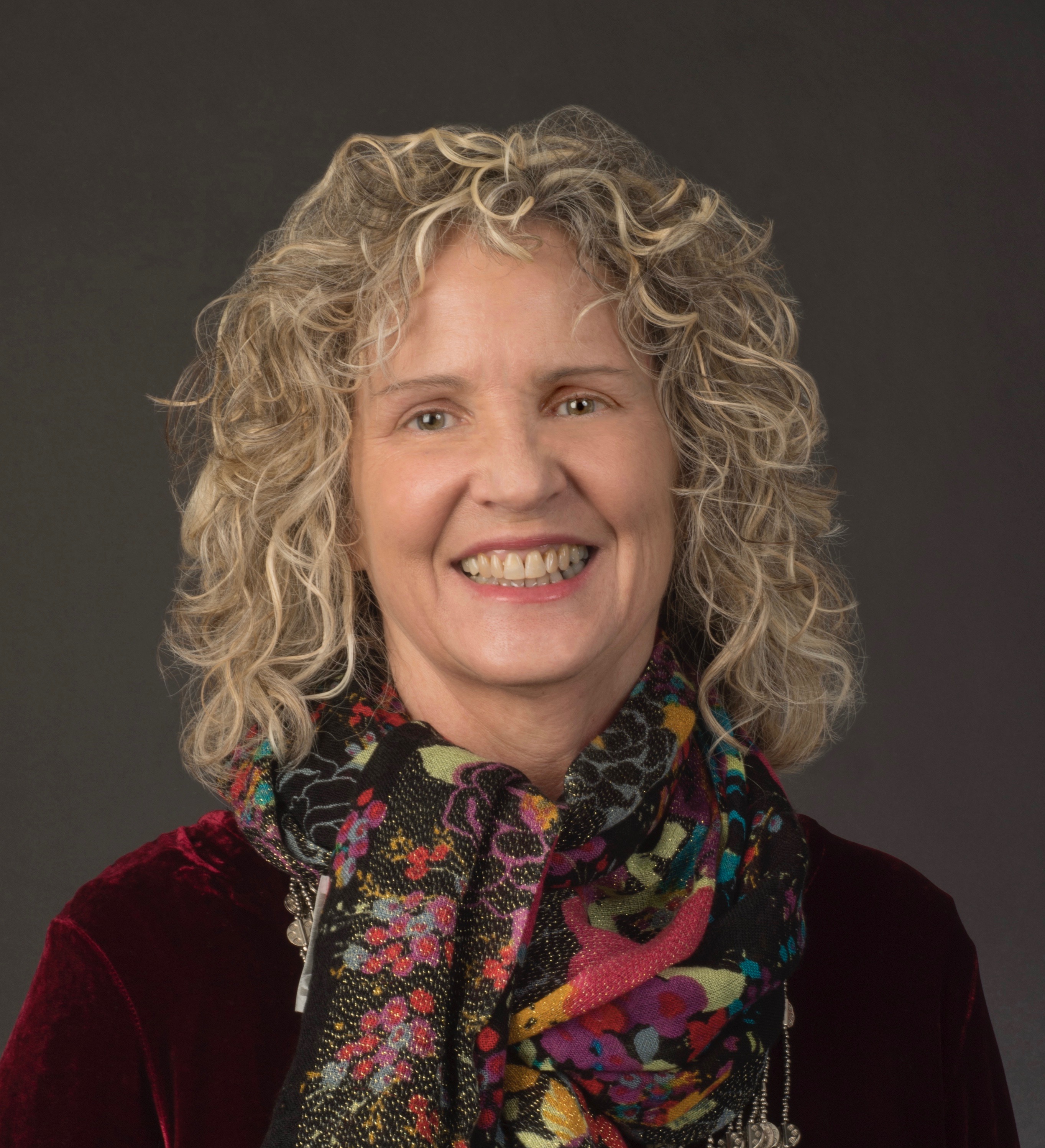 Featuring keynote speaker Tarah Trueblood, director of the Center for American and World Cultures & Global Initiatives, this symposium brought together students, professionals, and administrative staff to learn more about necessary tools to successfully prepare for any workplace environment. Panel discussions were led by diversity officers and managers in local industry, including TriHealth, Cintas Corp., and Fifth Third Bank.
2018 Myaamiaki Conference
This biennial conference held at Miami focuses on research and the advancement of the University's educational partnership with the Miami Tribe of Oklahoma. The schedule of events included presentations by linguists and historians from across the country as well as a panel on the Miami Experience as a Myaamia student.
Freedom Summer of '64 Award
On March 19, 2018, Miami University presented the inaugural Freedom Summer of '64 Award to U.S. Representative John Lewis in a Washington D.C. ceremony. Students, alumni and guests were present to honor Rep. Lewis for a lifetime of civil rights accomplishments, including his role in Freedom Summer, a 1964 voter registration drive sponsored by civil rights organizations including the Congress on Racial Equality (CORE) and the Student Non-Violent Coordinating Committee (SNCC). As chairman of the SNCC in 1964, John Lewis encouraged college students around the U.S. to help register African Americans in Mississippi to vote. Nearly 800 of those students trained for that work and for nonviolent resistance on the campus of then-Western College for Women (now part of Miami University.)
Diversity Week 2018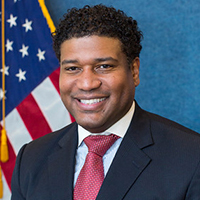 In March, Miami's Diversity Affairs Council presented Diversity Week 2018, highlighted by a keynote lecture with global thought leader Damon Williams (Miami '94, M.S. '96). Williams' presentation explored leadership in ways that inspire transformation and new possibilities. Other activities included a Unity Day March and Reception, the State of Diversity Address, the "I Am Diversity" Display Station, and We are Diversity: Let's Make It Our Own.
Martin Luther King, Jr. Day Celebration
This annual event brings together faculty, staff, and students along with the entire community to celebrate the life and work of Dr. Martin Luther King, Jr. The 2018 celebration featured a creative arts exposition with artwork by students of the local school district and keynote speaker Rodney Coates, professor of Global and Intercultural Studies, who delivered an inspirational message on Keeping the Dream Alive in 2018.
Dear World 2017
For the second year in a row, members of the Miami community came together for "Dear World," an interactive, award-winning event that unites people through pictures in its distinct message-on-skin style. Used by the world's leading companies and universities, Dear World is a powerful bridge-building exercise that provides a unique way to learn about employees, students, and the community.
Enduring Legacy of Freedom Summer
Authors and Miami alumni Jeff Pegues, '92, and Wil Haygood, '76, held a public conversation on race in America through the lens of Freedom Summer, a marker year in U.S. civil rights, at the National Underground Railroad Freedom Center in Cincinnati. This was the inaugural program in a series that will explore the Spirit of '64: Miami University and the Enduring Legacy of Freedom Summer.
Accessible Technology Symposium
Miami's 4th annual Accessible Technology Symposium was held in partnership with Ohio AHEAD (Association on Higher Education and Disability). In addition to a focus on accessibility at Miami, the two-day event also featured Ohio AHEAD's Annual Conference. "The Changing Landscape of Higher Education and Disability" was this year's theme.
Michael J. Colligan History Project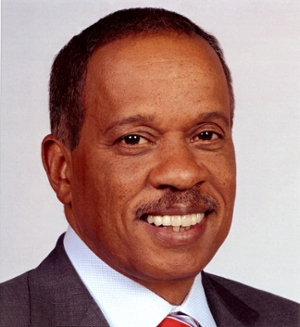 To commemorate the 50th anniversary of Thurgood Marshall's appointment as the first African American Justice on the U. S. Supreme Court, political analyst and former NPR host Juan Williams was invited to the Hamilton campus to share stories about Marshall's life, his heroic role in the Civil Rights Movement, and his stunning legal success.
Presidential Series on Inclusivity
President Crawford established the Presidential Series on Inclusivity to recognize Performing Arts Series productions that allow us to continuously reflect upon our values, advance our thinking to be all-inclusive, and seek unity as we progress towards a model of inclusive excellence. In addition to Dear World, this year's series included LA Theatre Works' THE MOUNTAINTOP, which gives us a glimpse at Martin Luther King Jr. hours after his famed final speech, punctuated by the immortal line, "I've been to the mountaintop."
UniDiversity Program
The UniDiversity Program facilitates interdisciplinary thinking and scholarship, and provides deepened engagement with contemporary and historical issues related to Latin American, Caribbean, and Latino/a diasporas. The kick-off event of this program in the Fall semester is the Latin American and Caribbean Festival, which coincides with National Hispanic Heritage Month. In the Spring semester, the signature event is the César E. Chávez Celebration Program.
Additional Programming
InclusionFest
This unifying event was designed to promote inclusion on campus and throughout the Oxford community. Live entertainment, the Best Buddies Friendship Walk, inclusive sports and games, art, and animal therapy fueled an inspirational afternoon.
Fusion 2018
Entertaining as well as educational, Fusion is an annual multicultural dance performance celebrating Asian and Asian American culture and history. The March event is presented by the Asian American Association.
HIVoices
Presented by Falcon Theater, HIVoices is a story-telling project designed to raise awareness and amplify communication between community members who live daily with HIV and the people in their world who too often aren't fully aware of the illness's impact on their lives. Joshua B. Jones and Matt Jones hosted the evening's program in March 2018.
Multicultural Leadership Conference
"Crossing Borders: Global Leadership & Inclusion 2.0" was the theme for the 2017 Multicultural Leadership Conference, sponsored by the Office of Diversity Affairs. Held annually, this conference helps students increase their intercultural awareness and develop leadership skills, while serving as a resource for strengthening the presence of diverse students and multicultural organizations on campus.
International Education Week
Members of the Miami community gathered to hear immigration lawyer Cassandra Rodríguez and anthropologist Leila Rodríguez address the history of U.S. immigration, immigration law, and the legal rights of DACA students. Institutional levels and forms of support were also discussed.
DACA Teach-In
Members of the Miami community gathered to hear immigration lawyer Cassandra Rodríguez and anthropologist Leila Rodríguez address the history of U.S. immigration, immigration law, and the legal rights of DACA students. Institutional levels and forms of support were also discussed.
Taking it Personally: Why Gender Violence is an Issue for Men
Dr. Jackson Katz, co-founder of Mentors in Violence Prevention (MVP) visited the Oxford campus for an evening of enlightenment and discussion. Dr. Katz is an educator, author, filmmaker, and cultural theorist internationally renowned for his pioneering scholarship and activism on issues of gender, race, and violence.
Inclusion Symposium: Transcending Boundaries
Designed to provide knowledge, develop skills, and engender attitudes necessary to help create a more inclusive campus, Miami's first annual Inclusion Symposium featured keynote speakers Dr. Kelley Kimple, Director of Miami's Office of Diversity Affairs and Dr. Chris R. Glass, Assistant Professor of Educational Foundations and Leadership at Old Dominion University in Norfolk, VA.
Occupy Empathy
The 2017-18 Miami University Theatre Season, "Occupy Empathy," encouraged audiences to engage in another world and to experience someone else's point of view. Productions explored topics ranging from the boundaries of class and race in America to a little-known genocide in German colonial Africa.