Transforming Lives, Communities, and Ice Cream: The Unsung Heroes of Miami Universitys KNH Alumni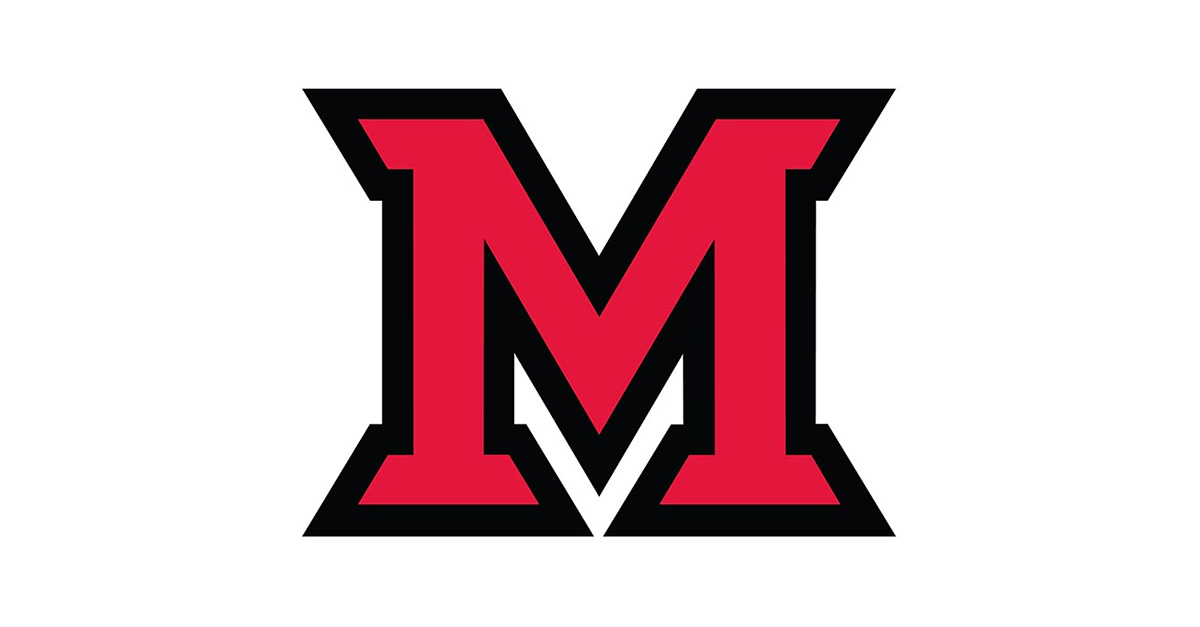 Jan 09, 2017
James M. Loy, Miami University's College of Education, Health, and Society
In the neonatal intensive care unit (NICU) new life hangs in precarious balance. Here, in the hands of many skilled and compassionate professionals, these fragile infants have the best chance at survival. The reasons for this level of care are predicated on the unique medical needs of each child. But there is at least one thing that every single newborn requires, and that's where Christopher Fields comes in.
"Nutrition is important at all points in life, but our population is particularly vulnerable to malnutrition as they are growing rapidly and needing the best nutrition they can get to avoid problematic outcomes in development," says Fields, a NICU clinical dietitian specialist at Good Samaritan Hospital in Cincinnati, OH. "I feel rewarded every day knowing that we are doing all we can to help these infants develop appropriately."
Hospitals need people like Fields, who work tirelessly to make sure even most fragile among us get a fighting chance at a better, healthier life.
Fields is an alumnus of the Kinesiology & Health Department (KNH) in Miami University's College of Education, Health and Society (EHS). As a non-traditional student, he graduated cum laude with a degree in health, nutrition, and dietetics, and today Fields credits his university experiences for giving him the skills and temperament needed to excel in a dietetic career. He also continues to pass on his wealth of professional knowledge by mentoring current KNH students, most of whom also hope to serve others in the near future.
"A lot of heart and soul here"
In many ways, looking toward the future, and all the opportunity and uncertainty it may hold, is a fundamental part of the university experience. Here, students chase dreams. And after graduation, they may hope to achieve a sense of self-discovery, a higher earning potential, or perhaps just the personal fulfillment that comes with the acquisition and application of new knowledge.
But for some, this experience seems to go deeper, sometimes even far beyond an intrinsic sense of self. For these students, college is more than just a path to a profitable profession. They also see the experience as a way to gain the expertise to help others, to invest in the betterment of society, or to make a real difference in the world.
"There is a lot of heart and soul here," says Gretchen Matuszak, Miami University director of the didactic program in dietetics. "If you look at these students, you see that. They are living it, talking about it, breathing it. They are creating a whole sense of community around wellness. They are just phenomenal students, phenomenal individuals, and they shine."
In the NICU, Christopher Fields is helping to save lives every day, but his work also defines his personal life as well. Alongside his role as a clinical dietitian, Fields and his wife also serve as treatment level foster parents who open their home to vulnerable infants. Their goal is to care for these children with the hopes of eventually reuniting them with their biological parents under better circumstances.
"We have seen several successful reunifications and made lasting relationships with several families," Fields says. "But we also adopted one infant who was failing to thrive with many diagnoses related to his extremely premature birth. He's now a Fields and moving along well at the age of four!"
This kind of compassion generates more than just competent professionals. It becomes a core aspect of their very identity, one that allows for an altruistic level of commitment that resonates throughout the lives of many KNH alumni, especially those who studied nutrition, dietetics, and public health -- majors that are linked with the societal and cultural forces that can affect people of all ages.
Selfless professional service
Michelle Sawaya graduated from Miami University in 2013 with a degree in Dietetics and Kinesiology. And today she serves as a registered dietitian at the University of Wisconsin Hospital in Madison, where she works in the trauma and burn intensive care units.
These patients require a tremendous amount of care, and Sawaya not only develops diet plans to help even the most seriously injured heal, but she also designs tube feeding and intravenous regimens for those needing very specialized feeding. It's tough work, and likely not for the faint of heart, but Sawaya is energized by the commitment such a job requires.
"I love the fast pace of working in a hospital as well as the variety of challenges it brings," Sawaya says. "It's rewarding being a part of the trauma and burn surgery teams and having a direct impact on a patient's recovery. I hope that by providing my nutrition piece within the large medical puzzle of caring for a patient, that I have positively impacted patients and their families."
The work of KNH alumnae Lydia Dysart and Angela Sberna is similarly impactful, just as unpredictable, and certainly no less honorable.
Like Fields, Dysart also works with infants, but she also cares for their mothers. As a registered dietitian with the Women, Infants and Children Program in Detroit, Michigan, Dysart offers in-depth nutritional counseling for those suffering from anemia or worse. She also provides education on infant feeding and pediatric nutrition.
On the other end of the country, KNH's reach has also spread further south to Dallas, Texas. Here, Sberna, a 2010 Miami graduate, works as a clinical dietitian at Parkland Hospital, where she helps people from all socioeconomic backgrounds overcome gastrointestinal issues.
And back in Cincinnati, Katherine Mounce, a 2013 KNH alumna, has become a clinical research associate at Medpace, a research-based drug and medical device development facility. New drugs must acquire FDA approval before they can be introduced, and Mounce reviews study documents to ensure that all clinical drug trials are conducted appropriately and ethically.
Much of her work involves getting important medications ready for patients in need. Right now, for example, she is reviewing a treatment study for polycystic ovary syndrome (PCOS). Even though it afflicts almost 10% of U.S. women, PCOS currently has no primary treatments. Though now that may soon change.
On the softer side of life...
As dietitians, community health educators, public health professionals, wellness coordinators, research associates, and more, KNH graduates have positively impacted people throughout all walks of life. Their influence has helped individuals understand and manage a myriad of behavioral, psychological, and biological factors that can prevent disease and promote wellness.
But their work is not always about life and death, or even sickness and health. Sometimes their expertise can bring more levity and joy to a much larger population. This is especially true in the entrepreneurial sector, where a good idea can quickly become a unique addition to the local culinary scene.
Alongside her role at Medpace, Katherine Mounce is also working with her husband and brother-in-law to develop a new dessert concept that infuses alcohol into ice cream or yogurt using liquid nitrogen. And next spring, they plan to open a new business called Buzzed Bull Creamery in Cincinnati's Over-the-Rhine neighborhood.
Mounce will use her dietetic experience to oversee food safety, offer food service advice, develop new flavors, generate nutritional fact information, and ensure that all necessary codes and regulations are followed.
"The Buzzed Bull Creamery team is made of homegrown Cincinnati folk, and our focus is being a community-driven business," Mounce says. "We also hope to contribute to the commerce of Cincinnati, and thus enhance the local economy. We will also be engaging the community by hosting art pieces from local artists and by hiring local residents because of their unique ability to navigate community specific challenges."
The creamery will bring a modern twist to an old fashioned treat, but Mounce also wants it to help her city become an even better place to live and work. And in doing so, she too is striving to play a small role in the future wellbeing of her community, as are so many of her KNH peers.
In so many different ways, and for so many different people, these alumni are trying to bring out the best in the world by championing an enduring respect for social responsibility. And this is not only a testament to their individual merit, it is also a credit to the incredibly positive influence of their collective KNH experience, which most are eager to pay forward as community leaders, as mentors, and as even future educators themselves.
"I had professors in every class who really supported me," said Fields. "They pushed me to be everything I could be. I am forever grateful. If I could write my place in the world, I would find myself back at my alma mater, Miami, teaching at some capacity in the dietetic program."