McGuffeys Modern Makeover Chronicles EHS Vision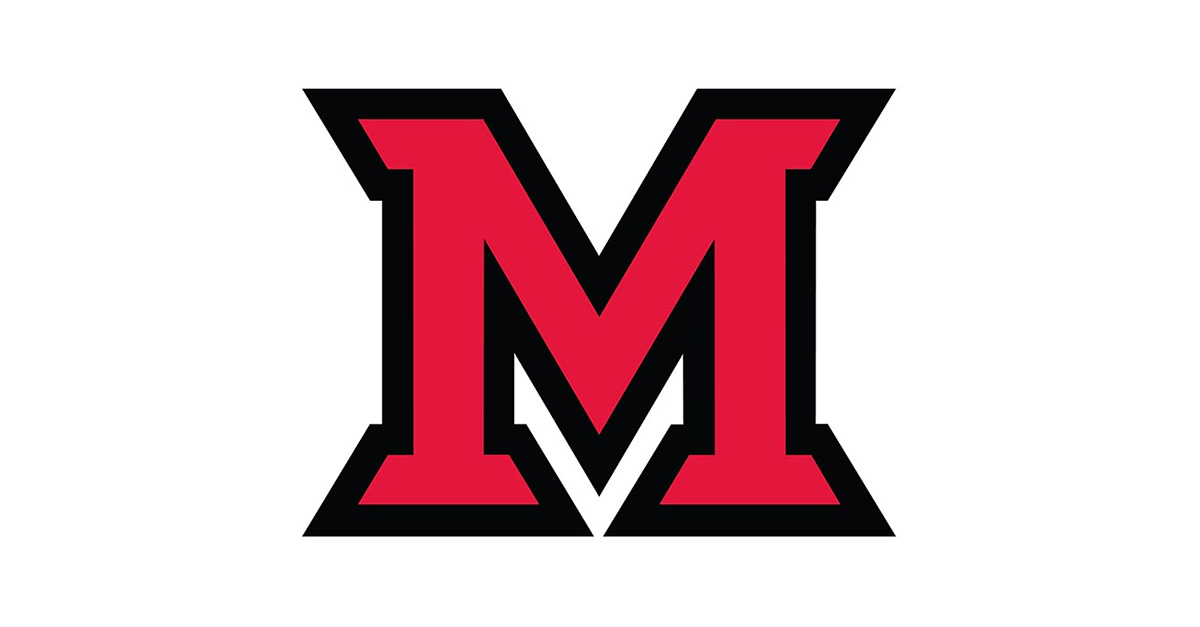 Feb 21, 2017
James M. Loy, Miami University's College of Education, Health, and Society
"If only these walls could talk," so the saying goes.
As an expression, it suggests the allure of hidden knowledge harbored by a silent and unseen intelligence. Of course, such illuminating insights are usually never conveyed to us in any meaningful way. But throughout parts of Miami University's McGuffey Hall, things are a little bit different.
Here, in a way, the walls do talk, and they have an enchanting story to tell.
McGuffey Hall, home to the College of Education, Health and Society (EHS), supports a long history of inspiring community engagement and civically-minded educational leadership. And thanks to a fresh makeover, those who take a stroll through McGuffey's first floor will now be treated to a new visual narrative designed to communicate and promote the EHS vision.
"The new look and feel is meant to reflect the dynamic nature of our world, while also capturing the many exciting opportunities EHS has to offer," said EHS Dean Michael E. Dantley. "Together, we have the potential to make a real difference, which is something EHS students truly embrace. So we wanted it to become an expression of the strong, meaningful connections they have with their community, both inside and outside the classroom."
Adoring walls are now expansive and colorful new graphics, images, and photos that highlight how current and future EHS students can be a positive force in the lives of others.
A variety of inspiring messages such as "Make a Difference," "Be an Agent of Change," "Do What You Love," and "The World is Your Classroom," all encourage students to think about how their Miami experience can impact society in ways that stretch far beyond a textbook lesson.
Other messages convey many of the more tangible EHS benefits including an immersive learning environment, an introduction to holistic global perspectives, the merits of community engagement, numerous interdisciplinary and study abroad opportunities, and access to hundreds of student organizations.
And of course there are the pictures as well. Several sets, in fact, of large photos that form a representative and comprehensive collage of EHS experiences.
Some students are shown participating in social advocacy groups or working with special needs children. Others feature students giving public presentations, preparing healthy meals in the food lab, administering rehabilitation techniques, enjoying intercultural experiences, and much more.
But perhaps the most captivating set of images are those that form a sprawling EHS timeline that spans nearly an entire hallway.
Beginning in 1826 with a description of William Holmes McGuffey, an acclaimed Miami faculty member who wrote some of the most widely published grade school textbooks of the modern age, the timeline also marks pivotal moments that celebrate EHS victories over inequality and segregation.
So far, the timeline has proven to be one of the most popular visual narratives among EHS students, many of whom had never realized the long tradition of transformation and change of which they too are now a part. And as these students follow in the same footsteps, as they themselves prepare to become the next generation of educators and community leaders, the next chapters will be theirs to write.
And if the past is any indication of the future, it will continue to be a story about making progressive changes across the world, about becoming agents of social transformation, and about becoming more civically engaged. It's also about celebrating the purpose and possibility of teaching and learning, and it's about encouraging us -- all of us -- to think collectively about the greater good that underlies a deeply connected human experience.
It's a pretty good story, and throughout McGuffey Hall's first floor it now has the style and the aesthetics to match, which only accentuates EHS as a special place on campus, where even the walls have important things to say and critical lessons to teach.