Refining (and Redefining) Literacy for a New Era of Teaching and Learning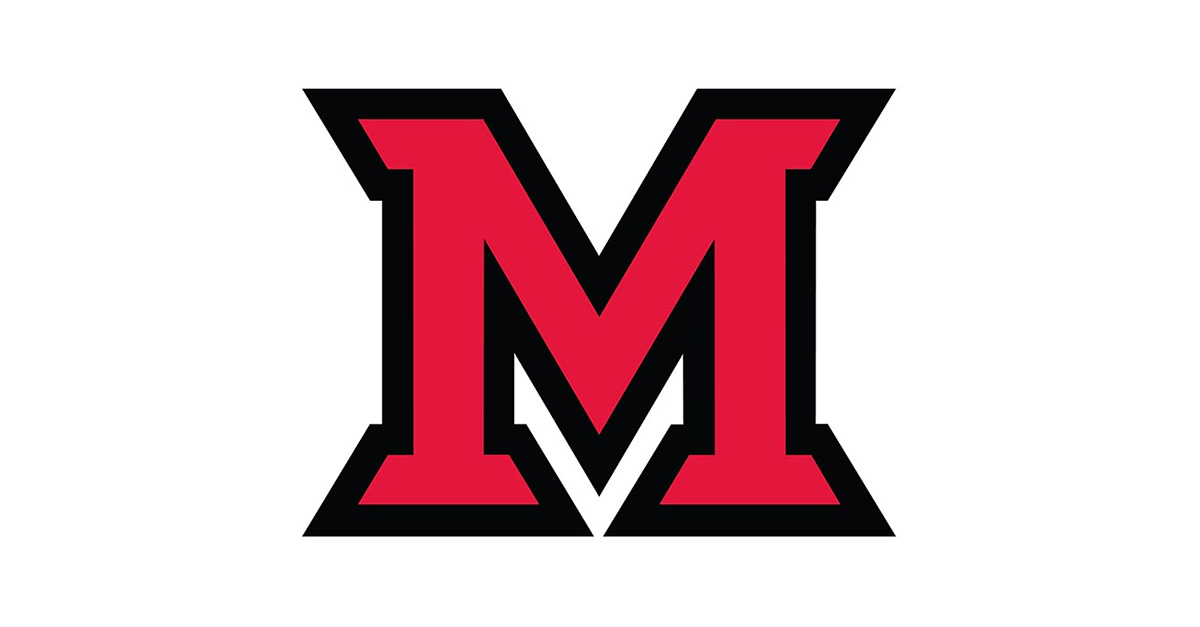 Mar 21, 2017
James M. Loy, Miami University's College of Education, Health, and Society
Before they introduced themselves online, neither Paige nor Katie had ever met before. But soon, the students quickly bonded, established a rapport, developed trust, and cultivated a reciprocal relationship that unfolded in a unique digital space. They shared writing samples, replies, revisions, critiques, and conversations. Through these dynamic virtual interactions, both students were able to build many of the skills now essential for 21st century teaching and learning.
And so, the Mentored Multigenre Project began.
It is clear that education, as a whole, is changing and as emerging digital, social, and global forces sweep across the entire landscape, most schools are faced with the challenge of preparing both educators and students for achievement in a rapidly evolving environment.
"Students today live in a world that is constantly mediated by technology," says Dr. Jessica West, a Miami University alumna and current supervisor of curriculum and instruction at West Clermont Local School District in Cincinnati, Ohio. "Therefore, using technology as a means of engaging students with learning is aligned with the ways in which students today access information and communication in their daily lives."
For effective educators, this will inevitably require leveraging the tools and resources needed to navigate complex and dynamic environments. It will also require developing and teaching a high degree of literacy to help students thrive.
But today, literacy is about more than just reading and writing. In fact, according to the National Council of Teachers of English (NCTE), "the 21st century demands that a literate person possess a wide range of abilities and competencies." That is, many literacies, which demand digital technological proficiency, collaborative problem solving capabilities, and an ability to synthesize multiple information streams, as well as to critically analyze and create multimedia texts, and more.
So Progress, in many ways, will be about rethinking not only what is taught, but how it is taught. And the quid pro quo, of course, is that this also necessitates an evolution of how future educators themselves are trained to teach, and thrive, in contemporary classroom climates.
"As we continue to prepare our teacher candidates we, as professors and instructors, must ask ourselves, 'Are we really preparing our teachers to the best of their ability?'" asks Dr. Paula Saine, Miami University College of Education, Health and Society (EHS) professor. "Will they be willing to deliver the content in any type of setting?"
The Mentored Multigenre Project, therefore, was a way to address some of these questions.
It began as a collaboration between Saine and West, who recognized an opportunity to use a virtual setting to simultaneously provide a relevant literacy-based teaching and learning experience between high school students and teacher candidates. The idea was to leverage technology to build literacy, digital fluency, and critical teaching skills through authentic writing and experiential interactions.
Together, Saine and West have since produced research around the project including a case study appearing in the Journal of Adolescent & Adult Literacy and an article for the Journal of Digital Learning in Teacher Education titled, "Content Area Teacher Candidates' Self-Efficacy Beliefs of Teaching Writing Online."
Both works demonstrate the project's effectiveness in boosting teacher candidate self-confidence, content area literacy, virtual teaching proficiency, and more.
Project Design and Development
Paige and Katie are not the actual names of the students previously mentioned. But they do represent two real students who actually took part in the Mentored Multigenre Project.
The experiences of "Paige," a Miami University teacher candidate studying to become a professional educator, and "Katie," a local high school student in an English class, served as a representative case study that appeared in the Journal of Adolescent & Adult Literacy. For Saine and West, their story was indicative of project's larger role in providing innovative learning opportunities for two separate classes of mentors and mentees.
"The idea was that the college students would gain experience responding to student writing, giving feedback to student writers electronically," West says.
And throughout the project, she occupied a pivotal role that gave her unique access to each student group. Alongside teaching an English course at a local Ohio high school, she also simultaneously taught an EHS content area literacy course at Miami.
Her EHS course, Integrating Literacy Across the Content Areas, was designed to teach college students studying to become social studies teachers. But it lacked a field experience component, and West wanted to broaden the scope by addressing a growing need to introduce teacher candidates to various literacy-based concepts regardless of their specific content area. No longer, she felt, should writing instruction be left to English teachers alone.
"I was very interested to see how the teaching of writing was incorporated into this literacy course for social studies teachers, knowing that they don't teach writing content, but all teachers are teachers of literacy," West says. "I wanted to support them in being able to support their future students as writers in their social studies classroom."
Once underway, the Mentored Multigenre Project began by paring high school students with their virtual college mentors, with whom they would collaborate and share information with throughout the semester. First, they each posted introductory letters and exchanged initial responses through an Internet-based learning management system (LMS). In this case, the project used Edmodo, a popular educational technology that facilitates communication and collaboration across schools and curriculums.
On the high school side, students were then tasked to engage in multigenre writing, which uses multiple subgenres of smaller writings to form a larger cohesive narrative. These smaller subgenre pieces could be letters, poems, short articles, speeches, lyrics, and more. Each was an individual self-contained piece of content. But eventually, they were to be unified by a common theme or line of thought that provided an overarching continuity. Mini lessons were first used to provide examples from literature and various media texts, and after the high school students decided on a topic, they uploaded drafts to Edmodo for review, feedback, and subsequent revisions.
On the college side, teacher candidates reviewed the drafts of each piece, posted corresponding suggestions, critiqued subsequent revisions, and eventually provided summative feedback on the final multigenre paper as a whole. They learned first-hand how to provide effective writing instruction and to digitally interact with students across time and space. Furthermore, the teacher candidates also served as an authentic audience, which, from the high school students' point of view, significantly increased the perceived value of the writing process.
"They weren't just writing for me as their teacher," West explains. "They were writing for a reader who felt more socially relevant to them. They were high school students writing for a college student and they developed this online relationship where they wrote letters back and forth just to get to know each other. It felt like more than just a school assignment to them, and I saw engagement increase for the students who participated."
For her topic, Katie chose child abuse, which was something Paige coincidentally had personally experienced herself. This not only created a strong emotional bond between the two, it also contributed to the project's efficacy and authenticity. Because of Paige's personal history with the effects and ramifications of child abuse, Katie quickly learned to become a far more deliberate and conscious writer.
Other students, too, shared similar connections with their mentors. And while these connections were not as personal or emotional as the link between Paige and Katie, every mentor-mentee relationship still resonated with mutual reciprocity, on each side, and between which stood West, who guided and advised both groups of students as needed.
"Jessica having the dual roles, being the high school and college teacher, gave her students an opportunity to receive feedback virtually from outside of the classroom walls," Saine says. "The high school students now had different audience to write for. And it also gave our teacher candidates an opportunity not only to teach writing, it also gave them a chance to practice that skill, or that craft, in a virtual space."
Here, Saine speaks directly to another aspect of the Mentored Multigenre Project's larger significance. That is, the literacy skills it facilitated moved well beyond the boundaries of just reading and writing alone.
21st Century Teaching and Learning
Because technology continues to advance, more and more schools are beginning to incorporate online learning systems into curriculums and as part of an array of day-to-day processes. As educational tools, many LMS platforms are used to access student assignments, generate reports, analyze performance, keep attendance, and more.
"Most schools have adopted some form of learning management system whether it be Edmodo, Schoology, Blackboard, Moodle or something else," West says. "So even teachers who are teaching in brick and mortar schools, who see their students every day, most of the ways they give feedback is electronic in nature, which is what our teacher candidates are doing in this project."
As teacher candidates transition between being students themselves, and into their roles as professional educators, they will be expected to stay in step with the changing nature of education and society.
When compared to traditions past, students are now learning and interacting in very different ways. Classrooms are becoming more diverse, and many students have many different educational and social needs. These changes mean that educators, too, must learn how to become effective and engaging, and in ways that are culturally relevant to a new era of teaching and learning.
But this has been largely overlooked by most teacher preparations programs.
Today, most college students will have had at least some experience taking online courses. However, that is not the same as actively teaching one. And furthermore, actually leading whole virtual classrooms -- which will likely only increase in frequency and priority going forward -- is yet an entirely different matter still.
So even though many teacher preparation programs have excelled at preparing candidates for success within the realm of their particular content areas, and within the realm of physical classrooms, that is not a complete representation of contemporary reality. Not anymore.
"Teaching in a virtual space is different from teaching in a classroom face-to-face," Saine says. "There are techniques you need to learn, so [teacher candidates] need to start learning that. We do an excellent job in preparing them with the content, but what about this other part?"
Indeed, what is to be done about the new range of skills that are already being required of 21st century students and teachers?
So far, the Mentored Multigenre Project has been one way to respond to this mounting question.
As a virtual resource, and as a pedagogical tool to increase digital and traditional literacy, it has helped high school students become more engaged in the writing process. It has taught college teacher candidates how to teach essential skills that often exist outside their specific content areas. And it has allowed everyone involved to use technology to interact and engage in creative new ways.
"In this project, teacher candidates worked with literacy, but it has also given them access to learn how to teach in a virtual setting," says Saine. "Students are not really getting that. It is still all about the brick and mortar model. But there are so many virtual schools across Ohio that are hiring our teacher candidates. So allowing them to have that virtual experience, not only that, but in literacy as a content area teacher as well, that is very powerful."