Miami University Womens Baseball Club Challenges Convention and Conformity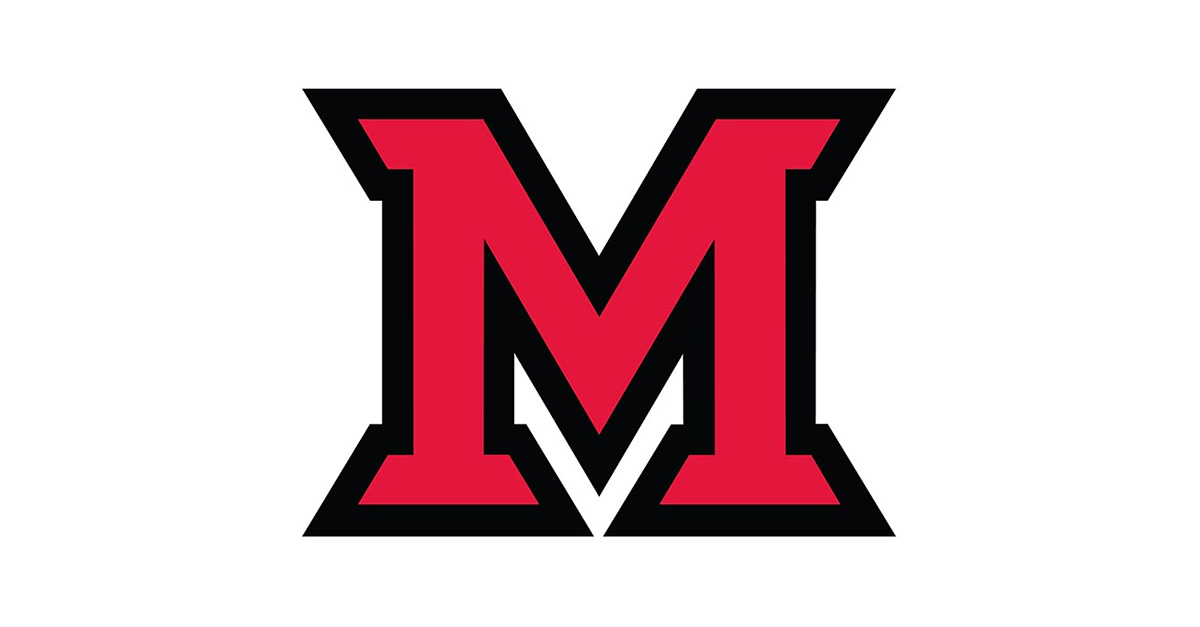 Apr 24, 2017
James M. Loy, Miami University's College of Education, Health, and Society
All her life, Catie Beaman has loved baseball. Her whole family loved baseball. She played minor league and little league. For years, she played across various intermediate youth leagues, and on and on. She played baseball every chance she could. And she played right up until the very moment . . . she couldn't.
But nothing had changed for Catie. Not really. It was just time to go to high school. That was it. But that was enough. That's when she ran straight into the same cultural and gender barriers that stop cold almost every woman ball player her age.
"There is a point in a girl's baseball career where they tell you that you are kind of done," she says. "About high school age, the coaches would say, 'So when you play softball next year . . .' And I would say, 'Do I have to?' And they would say, 'Yeah, kinda.'"
Unlike a great many girls today, Catie would eventually get the chance to play baseball again. But not in high school. And not until she arrived at Miami University, where she would become a founding member and vice president of the Miami Women's Baseball Club.
The Miami Women's Baseball Club is a brand new project. So new, in fact, that it is currently the only collegiate organization of its kind. Inspired by Dr. Callie Batts Maddox, an assistant professor in the College of Education, Health and Society (EHS), the club is designed to give women the chance to play the sport they love, which is an opportunity that is still strangely lacking in many ways.
"I tried to play high school baseball, but the coach wanted nothing to do with me and made it very difficult for me to even tryout," Maddox says. "So I was pushed off to softball, which happens a lot. That is a very common story for young women who play baseball. They get to high school and they are told they need to play softball. If you want a college scholarship you need to play softball. If you want to play college ball, it has to be softball."
This can be incredibly frustrating, even disheartening, because softball and baseball are very different games. Those who care to look just below the surface will see that the pitching is different. The swings are different. Even the fields are different, and so are balls, the bats, and so one. Furthermore, that one sport should be deemed for "men" and the other for "women" is completely arbitrary. The barrier, rather, is the result convention, cultural perception, and habit.
Once the socially accepted age-range of playing organized baseball ends and the pressure to conform to an existing gender role begins, the switch is simply what comes next. "It's time to softball," most people say. So most girls do, and that's exactly what Catie Beamon and Dr. Maddox did too. But not by choice, because they had none.
While it is true that popular mainstream acceptance is warming up to the idea of females joining this traditionally male dominated sport, the change is still slow and virtually imperceptible.
In 2014, Mo'ne Davis was the first African American girl to ever play in the Little League World Series and she appeared on the cover of Sports Illustrated. At the college level, a few women have earned spots on various men's teams. In 2015, for example, Sarah Hudek became the first woman to accept a college baseball scholarship (However, even she has since switched over to softball). And just last fall, Fox also renewed "Pitch," a show about the first woman in Major League Baseball.
So the barriers are not completely impenetrable, but almost. Of the aforementioned examples, the first two are exceptionally rare. And the third, of course, is entirely fictional. On a more practical level, there are some national women's baseball tournaments. But they are scattered across the country and cater to adults who play independent of college or professional involvement.
"While doing my research, I searched and searched and searched thinking that there's gotta be other colleges and universities doing this," says Maddox. "There just has to be. And I could not find any evidence of any other team out there. There is nothing going on at the college level."
So, beginning officially in the fall of 2017, the Miami Women's Baseball Club will be the only current active women's baseball collegiate team in the United States.
At first, they plan to participate in a few existing national women's tournaments. That's step one. But then, the goal is to reach out to neighboring universities, to build a regional network of similar women's clubs, which would eventually serve as the foundation for a true women's college league -- something that has never existed before.
"I want this club to become something big, even a part of history," says Lexi Ross, club president and a Miami sophomore. "I want this club to start changing things. Baseball is a male dominated sport and I think a lot of things in our society right now are male dominated. And any step toward bringing women into a male dominated area is great, even if it is just starting here at Miami and just starting with baseball."
At Miami, the seeds are planted and the journey is finally underway. But there is still a lot of work to do. Right now, the club is working on finding people to help with everything from coaching and managing to fund raising, marketing, networking, and more.
And everyone, both women and men, are invited to participate.
"It speaks to a larger cultural change that we can undertake, and for me this is very much a political project." Maddox says. "It is not necessarily about producing great ball players. We will go out. We will have fun. But for me it is really about making this statement that women have a right to be on the baseball field. And it could really serve as a space for students, both men and women, and from across campus, to really engage in a collective project that is very inclusive for everybody.