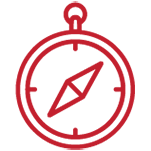 Description
Many students are undecided about their future career path. Making a decision requires an understanding of personal interests and the exploration of various career pathways. You will have an opportunity to meet with one of the many career advisors trained to assist in the exploration process. You may also participate in a variety of activities associated with any number of career clusters.
Suggested Activities to Help Explore Clusters
Take the Discover Your Cluster survey
Meet With a Career Advisor
Attend one of the events of the Presidential Career and Leadership Series
Job Shadowing and Career Treks
Career Workshops, Events and Webinars
EDL 100: College Career Development Class
LinkedIn
Miami Alumni Connect
Connecting Across All Career Clusters
Fall 2020/Spring 2021
Students will learn about each cluster, explore a variety of occupations, and network with employers representing all career clusters. Attend a Networking Lab before the event to practice conversations and elevator pitches.
Top Employers Hiring This Cluster