A Global Invitation to 'Show Me Your Mask'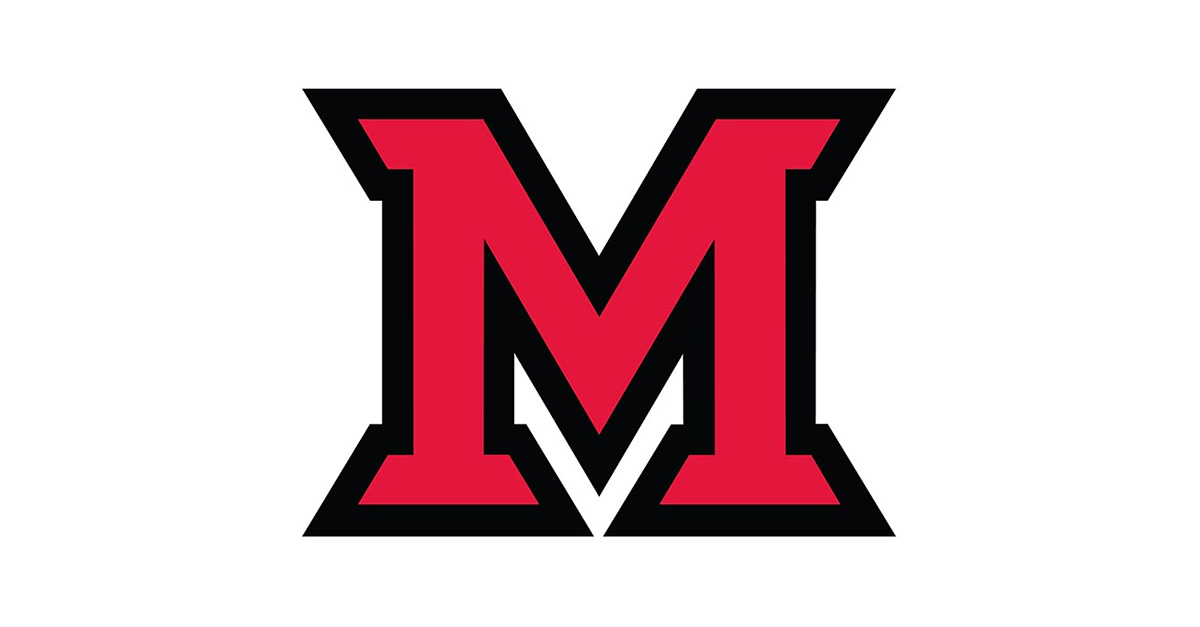 Jul 29, 2020
by Karen O'Hara, assistant director of communications and marketing
From online learning to enhanced cleaning protocols, the Miami community is adapting to new practices to keep everyone as healthy as possible. 2020 will be remembered as the year that physical distancing, hand sanitizer, and face coverings became part of our daily routine.
But sometimes a big change needs a little push. As part of the Safe Return to Campus committee, Assistant Provost Cheryl Young had been pondering ways to encourage the use of face coverings, which must be worn when inside any Miami facility where others are present. She was confident that her staff at Global Initiatives was ready to step up, so she came up with an 'antiviral' social media campaign, so to speak.
"The #ShowMeYourMask campaign reminds the campus and community that we wear our masks because we care," said Young. "Our message is 'Wear a mask. Save lives. Let's be healthy together.'"
Provost Jason Osborne was the first masked guest, posing on the lawn of Roudebush Hall. Since then, a steady parade of Global Initiatives personnel, including staff in Luxembourg, has participated.
The campaign has also sparked creativity. Some employees pose near meaningful locations at home or abroad. Others show support for a favorite team. Several employees sport custom masks made by Karla Guinigundo, Director of Global Partnerships. Because Guinigundo collects fabrics on her travels, a mask may feature cherry blossom fabric from Taiwan or batik from Indonesia—highly appropriate for a staff dedicated to internationalization activities.
Jacqueline Rioja Velarde
Jacqueline Rioja Velarde, Associate Director of the Center for American and World Cultures, chose her clear mask for a very personal reason. "This mask uses an inclusive design—a universal design approach. I decided to wear this accessible mask to support people who are deaf or hard of hearing. It is functional and at the same time benefits everyone," she said.
(Similar accessible masks were made by Miami Disability Studies students in May.)
And the Miami community is indeed showing off their masks. Global Initiatives invites you to follow us on Facebook, Twitter, and/or Instagram to share your photo, using the hashtags #ShowMeYourMask and #MiamiOHGlobal.
A Busy Summer
The #ShowMeYourMask campaign comes in the middle of a very active summer for Global Initiatives. The John E. Dolibois European Center in Luxembourg (MUDEC) welcomes its fall cohort next month. In Oxford, registration for domestic, international, and virtual faculty-led programming is open, with several informational webinars planned for fall semester. Throughout the summer International Student Orientation is being conducted on Canvas, with regular updates from staff to communicate travel and visa guidelines.
With the help of digital technology, global programming continues to grow. Although partnerships were already in place before the pandemic, Collaborative Online International Learning (COIL) projects have taken on new importance. COIL projects encourage two or more faculty to work together to develop a module, course, or program that transcends borders and provide a common learning experience for students worldwide.
The #MoveInMiami day of giving, officially scheduled for August 13, has taken on a special meaning in what has been a tumultuous summer. Global Initiatives is sponsoring two fundraising projects: the International Student Emergency Fund and the Havighurst International Minority Scholarship. Donations to these funds support students who may otherwise miss out on the global opportunities offered by a Miami education.
And although the #ShowMeYourMask campaign will eventually end, your involvement with Global Initiatives doesn't have to. Sign up for our newsletter to keep up with what promises to be a busy fall semester.