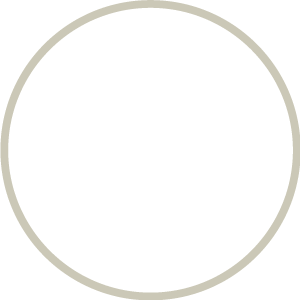 Great Minds
Choose Miami
At Miami University, boldly creative thinking generates remarkable results. When society needs fresh ideas that cross traditional academic boundaries, it turns to Miami. Miami empowers the great minds that change the world.
Anthony James
Associate Professor, Family Science and Social Work
College of Education, Health and Society
Reconciling past injustices is a key ingredient to healing and progress in human relations. Anthony James, interim vice president of institutional diversity, co-led a course where participants investigated two lynching incidents that occurred in Oxford, Ohio, in the late 1800s. Part of Miami's "Truth and Reconciliation Project," James' work confronts the legacy of slavery, lynching, and segregation.
"Understanding the era of racial terror is critical if we are to confront the challenges we currently face — mass incarceration, excessive punishment, unjustified police violence, and the presumption of guilt that burdens many people of color."
Lei Kerr
Professor, Chemical, Paper, and Biomedical Engineering
College of Engineering and Computing
In the U.S., more than 25 million people have asthma and approximately 14.8 million people suffer from chronic obstructive pulmonary disease (COPD). Lei Kerr and a team of student researchers have invented a device that mimics human breathing and helps diagnose and treat breathing disorders.
"We are very excited because I think this is a different technique for nanotechnology fields. This device can be turned into something very useful for researchers and companies."
Top 50
Ranked 46th Among Public Universities
– U.S. News & World Report
Kimberly Hamlin
Associate Professor, History
College of Arts and Science
Kimberly Hamlin is an expert on women's history — particularly women's suffrage in the U.S. Her most recent book, "Free Thinker: Sex, Suffrage, and the Extraordinary Life of Helen Hamilton Gardener," tells the remarkable true story of the pioneering woman who helped secure Congressional passage of the 19th Amendment.
"In our national narratives ... what stories do we tell about ourselves as a nation? Whose names do we remember and whose do we forget? The stories we tell about our past shape what we think is possible in the present and in the future."
Lisa Ellram
Distinguished Professor, Supply Chain Management
Farmer School of Business
In the age of Covid-19, the business of how things get from one place to another has never been more important. Lisa Ellram's research not only identifies the strategies that manufacturers and retailers can use to reduce their operating costs, but also shows how they can decrease their environmental impact.
"One of the really good things about reducing emissions is that often it comes from efficiency, so if you're reducing emissions you're also reducing cost."
NASDAQ Award
Recognized for Entrepreneurship Prowess & Program Excellence
by NASDAQ, Inc.
Samir Bali
Professor, Physics
College of Arts and Science
Samir Bali and his team of student researchers explore the properties of ultracold rubidium atoms — some of the coldest matter in the universe. Their work in quantum mechanics advances the modern technologies we use every day, from laptops and smartphones to magnetic resonance imaging and universal product code scanners.
"I feel this powerful sense of intrigue when I'm in the lab. All I want is to not be left out of this deep, never-ending adventure to find out what makes the universe tick."
Andrew Jones
Assistant Professor, Chemical, Paper, and Biomedical Engineering
College of Engineering and Computing
Through metabolic engineering, Andrew Jones and a team of Miami researchers discovered a process to sustainably produce psilocybin — a drug candidate that could help treat patients with treatment-resistant depression. His methods eliminate the need to use toxic reagents and make production of the drug faster and less expensive.
"What's exciting is the speed at which we were able to achieve our high production. Over the course of this study we (achieved) a near 500-fold increase."
HEED Award
Recognized for Diversity, Equity, & Inclusion Excellence
– Insight Into Diversity
Bob De Schutter
Associate Professor, Emerging Technology in Business + Design
College of Education, Health and Society/College of Creative Arts
Bob De Schutter's digital game, "Brukel," won a gold medal at the International Serious Play Awards. It's designed for use in educational settings. The game recreates the narrative of a World War II survivor, based on the experiences of his Belgian grandmother. It aims to sensitize players about the impact of war on the lives of innocent bystanders.
"There's a saying that 'digital games are the liberal arts of the 21st century' because all the disciplines that we value in liberal arts education are very well represented in games."
Tammy Kernodle
Professor, Music
College of Creative Arts
To understand the struggle for equality in America, it's essential to recognize the art that sustains it. Tammy Kernodle documents the historical and inspirational achievements of the civil rights movement. President of the Society for American Music, Kernodle serves as a scholarly consultant for the Smithsonian's National African-American Museum of History and Cultures.
"I hope that my legacy will be that I have made people think differently about music, particularly about the music of marginalized people and women."
Sustainability
Top 100 Sierra Club Cool School and a

Princeton Review

Green College
TaraShea Nesbit
Assistant Professor, English
College of Arts and Science
TaraShea Nesbit was a finalist for the PEN/Bingham Prize for "The Wives of Los Alamos." Her newest novel, "Beheld," brings to life voices normally kept silent in history. In her story, servants, hired hands, children, and indentured servants play a vital role in the Plymouth colony of the 17th century.
"I wanted to create conversations of the past by tilting the camera toward the people we haven't heard about, such as indentured servants and the women who were nurturing the community."
Michael Vanni
Professor, Department of Biology
College of Arts and Science
Little is known about long-term effects of climate change on streams and lakes. Michael Vanni, supported by funding from the National Science Foundation since 1994, investigates the ways that wetter springs, drier summers, and an increasing number of large storms is impacting the nutrients found in watersheds in the Midwest.
"Long-term studies, like ours, can reveal important shifts in water quality. Many of the changes we observed can only be seen after studying the streams for 20-plus years."
Philip Smith
Assistant Professor, Kinesiology and Health
College of Education, Health and Society
Miami University's expertise offers real solutions in the midst of the Covid-19 outbreak. Philip Smith's research, published in the American Journal of Health Promotion, informs communities and organizations that need to create policies to prevent transmission of the virus. His work allows Miami to continue to serve its students and also benefits larger society as well.
"If a pandemic like this happens again, hopefully, we will have learned lessons and can make better use of policies that exist, and then create new policies that make our system better prepared."