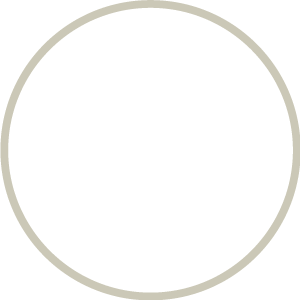 Great Minds
Choose Miami
At Miami University, boldly creative thinking generates remarkable results. When society needs fresh ideas that cross traditional academic boundaries, it turns to Miami. Miami empowers the great minds that change the world.
Lei Kerr
Professor, Chemical, Paper, and Biomedical Engineering
College of Engineering and Computing
In the U.S., more than 25 million people have asthma and approximately 14.8 million people suffer from chronic obstructive pulmonary disease (COPD). Lei Kerr and a team of student researchers have invented a device that mimics human breathing and helps diagnose and treat breathing disorders.
"We are very excited because I think this is a different technique for nanotechnology fields. This device can be turned into something very useful for researchers and companies."
Lisa Ellram
Distinguished Professor, Supply Chain Management
Farmer School of Business
In the age of Covid-19, the business of how things get from one place to another has never been more important. Lisa Ellram's research not only identifies the strategies that manufacturers and retailers can use to reduce their operating costs, but also shows how they can decrease their environmental impact.
"One of the really good things about reducing emissions is that often it comes from efficiency, so if you're reducing emissions you're also reducing cost."
graduates employed or continuing their education
Michael Vanni
Professor, Department of Biology
College of Arts and Science
Little is known about long-term effects of climate change on streams and lakes. Michael Vanni, supported by funding from the National Science Foundation since 1994, investigates the ways that wetter springs, drier summers, and an increasing number of large storms is impacting the nutrients found in watersheds in the Midwest.
"Long-term studies, like ours, can reveal important shifts in water quality. Many of the changes we observed can only be seen after studying the streams for 20-plus years."
Tammy Kernodle
Professor, Music
College of Creative Arts
To understand the struggle for equality in America, it's essential to recognize the art that sustains it. Tammy Kernodle documents the historical and inspirational achievements of the civil rights movement. President of the Society for American Music, Kernodle serves as a scholarly consultant for the Smithsonian's National African-American Museum of History and Cultures.
"I hope that my legacy will be that I have made people think differently about music, particularly about the music of marginalized people and women."
Top
5
Public Undergraduate Entrepreneurship Program
U.S. News & World Report, 2020
Philip Smith
Assistant Professor, Kinesiology and Health
College of Education, Health and Society
Miami University's expertise offers real solutions in the midst of the Covid-19 outbreak. Philip Smith's research, published in the American Journal of Health Promotion, informs communities and organizations that need to create policies to prevent transmission of the virus. His work allows Miami to continue to serve its students and also benefits larger society as well.
"If a pandemic like this happens again, hopefully, we will have learned lessons and can make better use of policies that exist, and then create new policies that make our system better prepared."