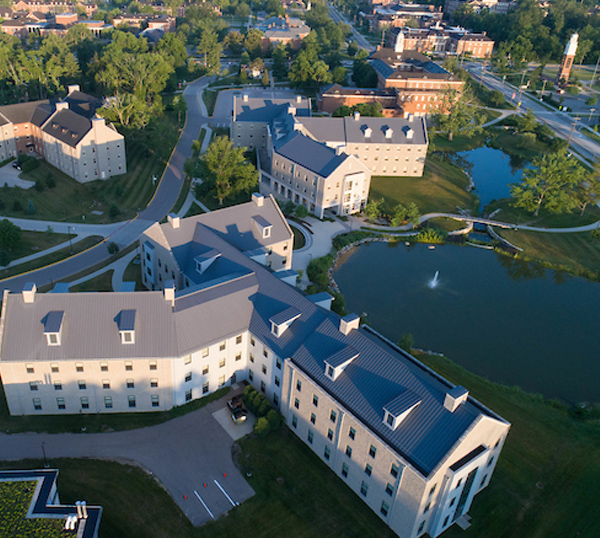 Sustainability during the pandemic: Miami University is committed to sustainability. However, we recognize that the shift in some campus practices and operations influenced by the pandemic will impact how we currently advance sustainability — including reducing carbon emissions and energy consumption.
The overall principle guiding the safe return to campus is to protect the health of our community. While balancing the three tenets of sustainability during the pandemic — environmental stewardship, social responsibility and economic viability — sometimes we must forgo environmental sustainability to increase resiliency campus-wide. For example, the change in procedures for Dining on Campus will lead to an increase in single-use pulp-based disposable containers in the landfill stream to protect the health of the Miami community.
Given the challenges we face, Miami continues to make plans to progress environmental sustainability during and postpandemic. During the pandemic in September 2020. President Crawford signed the Presidents' Climate Leadership Commitments (PCLC) Climate Commitment, joining more than 400 other colleges and universities that have signed Second Nature's  PCLC commitment to carbon neutrality and the 111 schools that have also committed to resilience through the climate commitment.  
Keep updated @ Sustainability at Miami.