Making a Difference: Halle Gudgell
Miami Regionals' student Halle Gudgell is full-time mother, full-time student, full-time community advocate.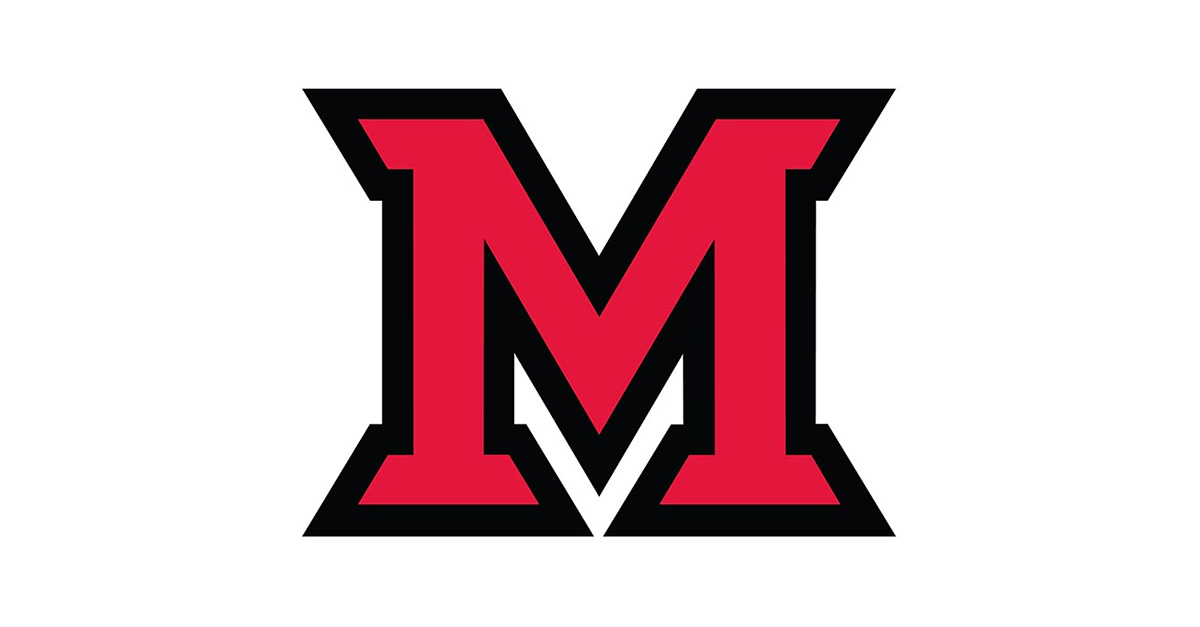 Miami Regionals' student Halle Gudgell is full-time mother, full-time student, full-time community advocate.
Feb 10, 2016
Halle Gudgell didn't plan on going to college right out of high school, and she didn't plan on staying in Hamilton. But since she did, the Miami Hamilton campus and the entire city--if not the entire community--are enjoying the fruits of her unexpected journey.
Halle's "Plan A" in high school was to join the United States Navy as Military Police when she graduated in 2014, and since she goes all-out when she goes, she was a leader in the Hamilton High School NJROTC program.
Halle speaking at Hamilton High in Mrs. Huff's class about getting involved with Seat at the Table and how important it is to get involved in your community.
"I felt it was my duty as a citizen to serve and put my time in, to give back to my country," she said. "Anybody can tell I'm a very patriotic person. I'm all about the red, white and blue, and my friends all make fun of me."
But halfway through her senior year, she got pregnant, and switched to "Plan B", a degree in criminal justice from Miami University Regionals with the goal of becoming a civilian police officer.
As it often happens, however, a class opened her eyes to another path. In Halle's case, it was a Political Science class in her very first semester.
"One of my professors said that if you want to see change, you have to make a difference yourself," she said. "Basically, if you can't beat them, join them. Politics is the way our country is run, regardless of how corrupt it may seem."
A friend in that class enlisted her aid in starting a new group, Student Association for Law and Politics.
"So we started that last year," Halle recalled. "We hosted a Meet the Candidates Night at Miami Hamilton Downtown and a voter registration event. We even took a group to Washington, D.C. for a tour."
"We hosted an event called Politics and Pizza where students can come in and voice their opinion, talk about what's on their minds, and we provide the pizza," she said. "There aren't a lot of places you can go to discuss these things without being judged."
In a busy life, being a mother is one of the most rewarding things and in the end, her son Clayton is Halle's motivation.
During her freshman year, she decided to run for the Miami Senate, but soon raised her sights higher to the executive level and ran for secretary of the student government. She had her campaign all planned out with posters and candy give-a-ways so that she could reach out to her fellow students, so even when her opponents dropped out of the race, she followed through on the campaign, and she won. A year later, she was elected president of Miami Hamilton's Student Government Association.
She also helped start a local program for the community called Seat at the Table, a nonprofit organization to promote voting and to get people registered.
"From there it took off to trying to get people more civically engaged in their community," she said. "Right now, we're working inside the high schools to build programs to help against the heroin epidemic. We're connecting them with local officials, helping them build change in their community."
"Back in June, we had a summit where Hamilton Mayor Pat Moeller and other officials came in and spoke to the students about getting involved and making change."
Halle is also active in the Criminal Justice Society, a student group that has hosted events like jail tours and recruitment nights to open a light on opportunities in the criminal justice field.
Because of her lingering interest in the military, she also got involved in campus programs to help veterans, and from there her efforts began to spread off campus and out more into the community.
At a veteran's awards ceremony at the Voice of America Learning Center, she met State Representative Tim Derickson.
"After the ceremony I introduced myself and invited him to a veteran's dinner for the Nicholas Olivas Fund," she said. "We stuck around for an hour talking. He's come and done other veteran's events."
When Derickson decided to run in the Republican primary for the Congressional seat vacated by John Boehner, she joined that campaign and now spends her weekends knocking on doors and making phone calls to voters throughout the Eighth District on Derickson's behalf.
And if that isn't enough, she's also joined forces with a group of community activists who are trying to raise awareness of one of the city's neglected parks, Combs Park along the Great Miami River near the dam in north Hamilton.
"I started working on this in October and when the weather warms up we'll jump on it again," she said. "I've gone out there several times. I didn't realize how big that park was and how much potential it has."
All this, in addition to being a young mother, keeps Halle busy. But she has the energy and the drive to be the change she wants to see in the world.
She still plans on a career in law enforcement when she graduates in 2018, but she also sees herself actively involved in politics.
Does that include running for office?
"Maybe," she said. But just then her vice-president, standing nearby and listening in on the conversation chimes in: "Most definitely!"