Miami Regionals' Middletown Campus Announces 2017 Athletic Hall of Fame Inductees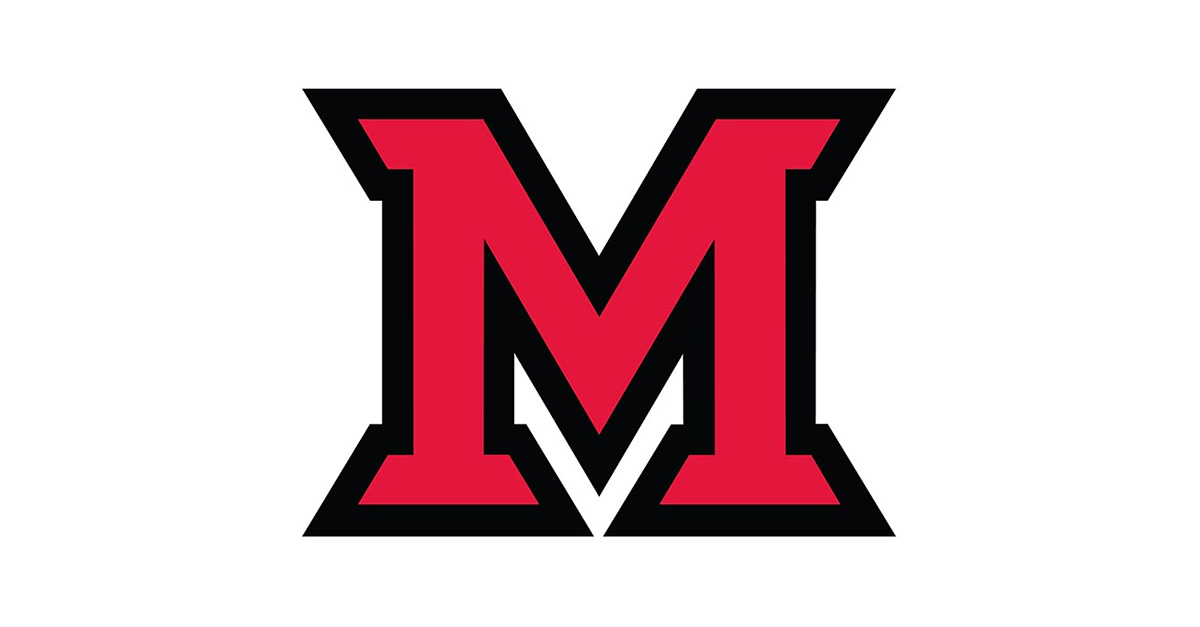 Jan 10, 2017
Miami University Regionals' Middletown campus Athletic Hall of Fame will induct its eleventh class at a ceremony on Saturday, Jan. 21 at 7 p.m. in the Campus and Community Center.
The newest members are Matt DeHart, Jamie Kingsland, Mike Moore and Ron Smith. "These inductees have enriched their communities and all those around them," said Cheryl Miller, Miami Middletown's Director of Athletics. "We are honored to be able to recognize them for their contributions while at Miami Middletown and beyond."
Matt DeHart was a two year golfer from 2000-2001. He was a first team all-conference player both years and was the O.R.C.C. medalist for the 2000 and 2001 seasons. He helped lead his team to league championships both years as well as ORC State Championships both seasons.
Matt was an outstanding golfer for Shawnee State where he graduated in 2004. He currently works for Flour-B&W Portsmouth.
Jamie Kingsland was a four year member of the women's basketball team from 1995-99. She was selected first team All-ORCC in 1996-97, 1997-98, 1998-99, and honorable mention in 1995-96. Jamie also received the MUM Warrior Award in 1999. She earned many records and accomplishments during her four year career at Middletown.
Jamie earned a Bachelor's degree in Education from Miami University in 2000 and her Master's degree from Ohio Dominican in Curriculum and Instruction. She is currently a teacher in the Columbus City School district.
Mike Moore played two years on the basketball team from 1985-87 where he earned MVP of the ORCC in 1985 and two conference titles. He amassed many records during his two years and was a Middletown Warrior Award winner in 1987. Mike was then hired as the assistant basketball coach during the 1993-94 season that won the league championship and he helped take the team to the finals of the state tournament.
Mike received his B.A. from Miami in 1989, a MS from United States Sports Academy and a M.Ed. from Delta State in 1995. Mike is currently the Senior Vice President of Operations for DSI Systems.
Ron Smith was the basketball coach for the "Warriors" from 1881-88. During that time he led the team to three Conference Championships in 1983-84, 1984-85 and 1985-86. After leaving Middletown, Smith coached at Middletown High School for 5 year then moved on to Furman University to coach baseball until his retirement.
Ron earned his bachelor's degree from Furman and his master's degree from Miami. He was an outstanding basketball and baseball player while at Furman and after leaving college he was in the Phillies organization as a professional baseball player for four years.
The evening will begin with a social hour at 5 p.m. followed by a dinner catered by Montgomery Inn at 6 p.m., with the official ceremony at 7 p.m. The cost to attend the event is $35. The proceeds from this event fund Middletown Athletic Programs and have established the Greg Lansaw Scholarship Fund. Lansaw, who lost his battle with cancer, was the ThunderHawk golf coach from 2001-2004.
Tickets are available until 5 p.m. on Jan. 19 in the Middletown Athletic Office or by calling 513-727-3317.