Miami Regionals' Middletown Campus Announces 2018 Athletic Hall of Fame Inductees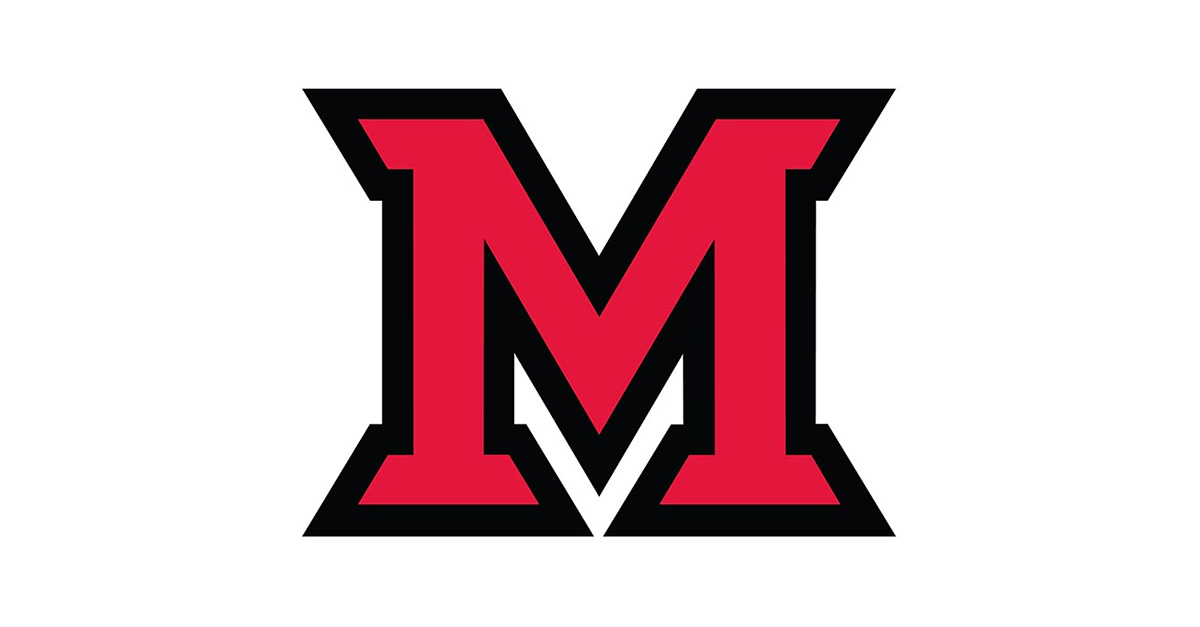 Jan 10, 2018
Miami University Regionals' Middletown campus Athletic Hall of Fame will induct its twelfth class at a ceremony on Saturday, Jan. 20 at 7 p.m. in the Miriam G. Knoll Community Center.
The newest members are Denzil Turner, Liz Frazee-Aldridge, and Lamar Mallory. "These inductees have enriched their communities and all those around them," said Cheryl Miller, Miami Middletown's Director of Athletics. "We are honored to be able to recognize them for their contributions while at Miami Middletown and beyond."
Denzil Turner, 1997-2001, was a four-year member of the baseball team. Denzil was a standout pitcher during his ThunderHawk career. He earned 17 wins (2nd all-time) and tallied 140 strikeouts (2nd all-time). Denzil pitched 197.3 innings, which is also 2nd all-time. He ranks third for most batters faced in a career with 838. Denzil shared the record for most wins in a season with 7 (1999) and is 2nd all-time with most strikeouts in a season with 60 (1998). In 2001, he had a career best .300 batting average. Denzil was voted First Team All-ORCC in 1999 and 2000 and was Second Team All-ORCC in 1998 and 2001. He was also the Team Defensive Player of the year in 2000. In addition to his athletic accomplishments, Denzil was recognized for his work in the classroom including earning Academic All-Conference for the Ohio Regional Campus Conference (ORCC) and the C. Eugene Bennett Scholar Athlete award in 1998. Denzil earned the Scholastic Honors Award in 1999 and was chosen for the Lynn Darbyshire Warrior Award in 1999.
Denzil currently works as an electrician and resides in Kettering, Ohio with his wife, Kari, and their two children, Denzil lll and Julianna
Liz Frazee-Aldridge, 1999-2002, was a three-year member of the women's basketball team. Liz played in 64 games for the ThunderHawks and helped win a State Championship in 2002 where she was voted MVP of the tournament. During her career, she averaged 15.9 points per game (6th all-time) and totaled 1020 points (10th all-time). Liz averaged 8 rebounds per game for a total of 515 rebounds (both 12th all-time). She shot 49.6% from the field and 74.7% from the free throw line ranking her 7th all-time in both categories. Liz earned First-Team All-ORCC in 2002 and Second-Team All-ORCC in 2001. She was chosen as a Lynn Darbyshire Warrior award recipient in 2001.
While at Miami Liz studied Middle Childhood Education (Social Studies/Language Arts). She is currently a District Manager for AT&T/Prime Communications. Liz and her husband, Tony, live in Texas with their two dogs, DeeDee and Chopper.
Lamar Mallory, 2010-2012 was a three-year member of the men's basketball team. Lamar played in 66 games during his ThunderHawk career, helping his team win three State Championships. Lamar was one of the most successful players in MUM basketball history and finished his career shooting a team record of 67.1% from the field. He averaged 14.38 points per game and totaled 949 points for his career (14th all-time). Lamar averaged 7.9 rebounds per game for a total of 523 rebounds (9th all-time). Lamar earned First-Team All-ORCC honors in 2011 and 2012. While at the Middletown campus, he studied Health and Science, Geography, and Business Management. After completing his MUM career, Lamar earned a scholarship to NCAA D2 Glenville State in Glenville, West Virginia. While at Glenville St, he was WVIAC 2nd Team All-Conference in 2013 and MEC 1st Team All-Conference in 2014. He also earned 2014 MEC All-Tournament Team and was 2014 NCAA Atlantic Region 2nd team.
After completing his successful collegiate career, Lamar continues to play basketball professionally. In 2014, he signed a contract to play for the Albury Wondonga Bandits Club in Albury, Australia. He averaged 17 points per game, 8 rebounds, and 2 steals. From 2015-2017, he has played for Licher Basket Baeren Basketball Club and the German ProB League where has averaged 17 points per game, 9 rebounds, and 2 steals.
The evening will begin with a social hour at 5 p.m. followed by a dinner catered by Montgomery Inn at 6 p.m., with the official ceremony at 7 p.m. The cost to attend the event is $35. The proceeds from this event fund Middletown Athletic Programs and have established the Greg Lansaw Scholarship Fund. Lansaw, who lost his battle with cancer, was the ThunderHawk golf coach from 2001-2004.
Tickets are available until 5 p.m. on Jan. 17 in the Middletown Athletic Office or by calling (513)727-3317.