Miami Regionals Engineering Technology Seniors Present Research and Design Projects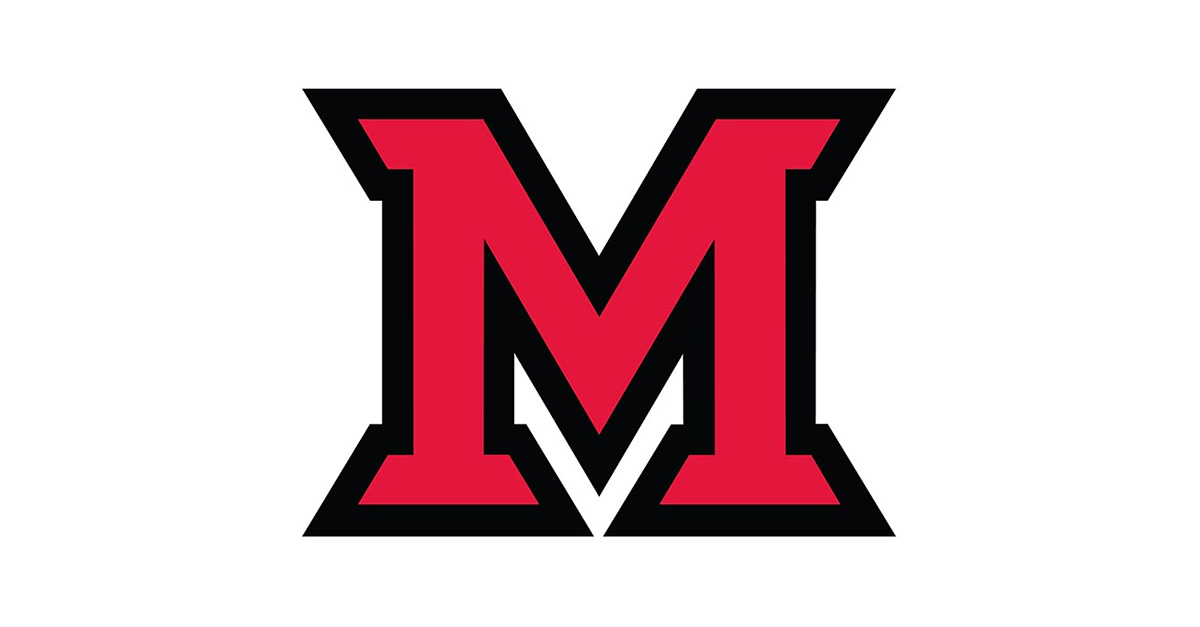 Apr 15, 2019
Miami University Regionals' Engineering Technology students will be presenting their senior design projects at a public event from 9:00 a.m. - 5:00 p.m. on Friday, April 26 at the Harry T. Wilks Conference Center on the Hamilton campus. Lunch, Alumni Welcome, and awards ceremonies will be held from 12:00 p.m. - 1:30 p.m.
Student teams conducted major open-ended research and design projects.  Elements of the design process include the establishment of objectives, synthesis, analysis, and evaluation are integral parts of the capstone. Real-world constraints such as economical and societal factors, marketability, ergonomics, safety, aesthetics, and ethics are also integral parts of the capstone.  ENT 497: feasibility studies performed; ENT 498: implementation, testing, and production of the design. The Fleck Grant supported different projects for this event.
Student presentation topics included in Room A are:
9:30 a.m., Streaming Education Classroom and Lab Software for Heat Transfer Course, by students Dan Wilson, Nicholas Kalmbach, Sabian Stevens
10:00 a.m., Semi-active Shock Absorber, by students Connor Newcome, Steven Jones, Mark Regner
10:30 a.m., Autonomous Braking System, by students Brad Fraley, Jerros Newton, John Caudill
11:00 a.m., Hydraulic Brake Dynamometer, by students Andrew Schmidt, Kevin Leichliter, John Boadi
11:30 a.m., Park Smart Solution Parking Trolley, by students Michael Erwin, Adam Bechtel, Kyle Jacob Smith
1:30 p.m., Electric Drifting Trike, by students Alphonsus Akujobi, Kyle Louis Smith, Brandon Wetzel
2:00 p.m., High Performance Electric Motorcycle, by students Jacob Speed, Joseph Vodzak, Tim Thompson
2:30 p.m., Bamboo Electric Bike, by students Quentin Bowden, Steve Conlkin, Samantha Welch
3:00 p.m., Updating Robot Platform for Engineering Education, by students Andrew Littlejohn, Okala Conrad, Valere Monthe
3:30 p.m., Automated Transport Table, by students Alex Pinkerton and Noah Buck
Student presentation topics included in Room B:
9:30 a.m., Installing and Programming a Robotic Vision System, by students Casey Calihan, Chase Jelliffe, Jacob Webb
10:00 a.m., Tote Stacking and De-Stacking System, by students Ethan Parsons, Trey Thomas, Zach Miller
10:30 a.m., Robot Arm for Camera Head, by students Brian Armstrong, Brian Bostleman, Misty Ankney
11:00 a.m., Robot Vision System, by students Corinne Kissner and Kris Shoup
11:30 a.m., Portable Automatic Ingredient Scaler, by students Jacob Turnwald, Jon Shivers, Russell Webster  
1:30 p.m., Quality Through Automation, by students Seth Walker and William Lapthorn
2:00 p.m., Pick and Place XYZ Robot, by students Alban Nana and Leonard Nsabimana  
2:30 p.m., Vision System for Inline Inspection of Parts, by student Skylar Powell
3:00 p.m., CNC Router Table, by students Brett Ceyler and Wesley Clark
Student presentation topics included in Room C:
9:30 a.m., Smart Trash Monitoring System, by students Goshen Matoumbi, Nathaniel Anderson, and Thitibhorn Sobhanabhikul
10:00 a.m., Occupancy Detection and Control, by students Aaron Maynard, Greg Hornberger, Nick Krauth
10:30 a.m., Cost-Effective Surveillance System, by students Adam Davidson, Katrina Hilliard, Radouane Adnane
11:00 a.m., Bluetooth Enabled Smart Lock for Residential Buildings, by students Aaron Barker, Ciara Knackstedt, Mason Dzugan
11:30 a.m., The SmartKitchen by Lambda Technologies, John Whalen, Matthew Rana, Tiffany Fulton
This event is free and open to the public. For more information, contact Gary Drigel at drigelgs@miamioh.edu or Mert Bal at balm@miamioh.edu. Miami University Regionals' Hamilton Campus is located at 1601 University Blvd.