First-Generation College Students Show The Meaning of #FirstGenProud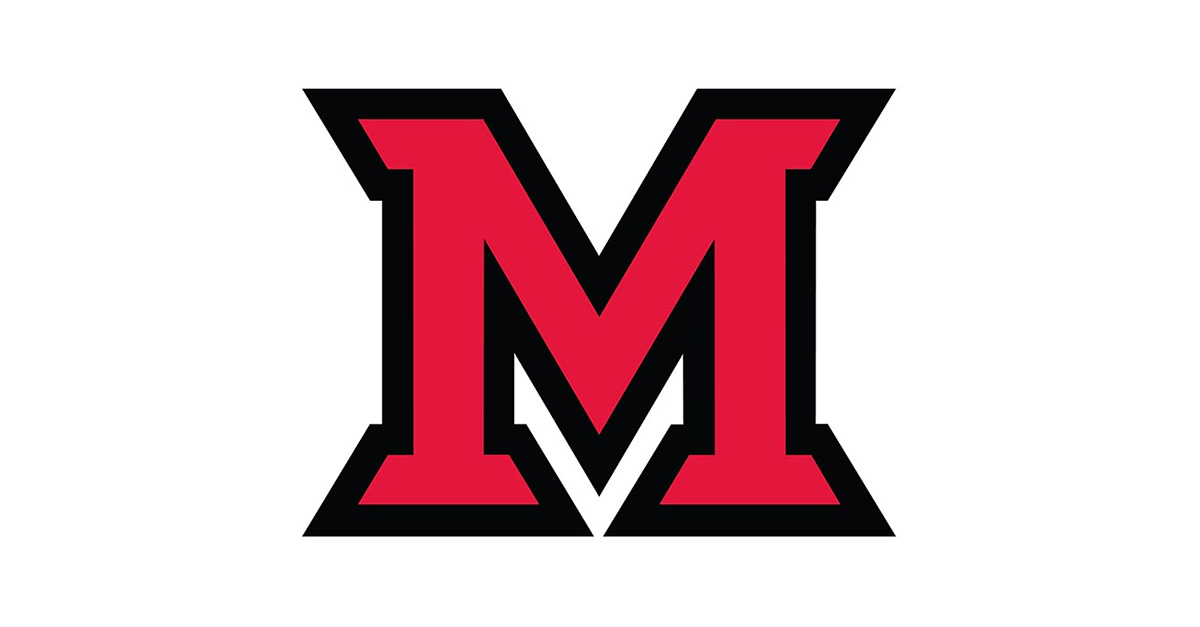 Dec 04, 2019
Miami Regionals is proud to highlight our students who are the first in their family to attend college. Each student shares their experience on what being a first-generation student means to them and puts meaning behind #FirstGenProud.
Amber Maloney is a 2016 Middletown High School graduate, majoring in communication studies and minoring in commerce. She is a member of TRiO, a Senior Administrative Student Lead for e-Campus, a R.E.D. Women Student Representative and member, and President of Lambda Pi Eta. 
Maloney said, "Being a first-generation college student is much more than just having a paper saying that I completed my degree. It's doing more than anyone in my family has done before. Getting a degree will open up doors for me that I never thought imaginable. Miami Regionals has been the foundation for everything I have accomplished thus far. The affordable tuition, small class sizes, and how connected we are as a community has all made the scary and draining process of college a lot more enjoyable. The friendships I have made at the Regionals with both students, staff, and faculty is not something I would find at a bigger college. I do not have to worry about debt after college and that is not something many people can't say. I am so thankful for all of the opportunities Miami Regionals has given me. I would not take it back for anything."
Matt Hollon graduated from Springboro High School in 2017 and is a double major in communication studies and English studies. He is the treasurer and an active member of the Illuminati, the regional creative arts journal. 
Hollon shares, "Being a first-generation college student has meant a great deal to me, however, it has meant more to my parents. They want the best for me and part of that is getting a valuable education they weren't able to get. College has never been a question for me, it was something I always knew I wanted to do, and Miami Regionals has helped me to achieve this desire. By offering quality education at a more affordable rate while also allowing me to stay local and work a job, Miami Regionals have given me the opportunity to earn an education and prepare myself for my future career without incurring the debt I would have from almost any other university. As a high school student, I was also able to attend courses at the Middletown campus through College Credit Plus, giving me an early look at what the college experience was like and giving me vital experience. I knew from the time that my brother went through Miami that it was where I wanted to go and I haven't questioned the decision since."
Cassidy Woodson is a 2016 graduate of Carlisle High School majoring in communication studies and completing her thematic sequence in commerce. Cassidy is a member of Lambda Pi Eta, the National Communication Association's honor society at four-year colleges and universities.
Woodson acknowledges, "Being a first-generation college student has been the most challenging, yet rewarding experience of my life. Being first-generation has brought on many obstacles, such as seeking out extra help from people outside of my family for tasks like figuring out student loans, registering for classes, and just knowing how college works as a whole. Thankfully, I have encountered amazing people and opportunities at Miami Regionals that have helped me every step of the way. The faculty, staff, and other students at Miami Regionals have been so friendly and supportive. I am so happy that I chose to attend Miami Regionals."
Bailey Schunk is a 2016 graduate of Middletown Christian Schools, majoring in communication studies, and minoring in commerce. She is a member of the Honors Program, Treasurer of Alpha Epsilon Xi chapter of Lambda Pi Eta, and a student assistant in the External Relations and Communications office. 
Schunk expresses, "Having the chance to go to college as a first-generation student is something that is hard to put into words. I am living a dream to receive my college degree which is something that my mom and step-dad never had the chance to do. I am also setting an example for my younger brother and step-sister. I give credit to Miami Regionals for giving me the opportunity to earn my degree by attending classes that are affordable and close to home, while also providing me with a student position to earn experience in my degree field. Miami Regionals has a great community of faculty and staff who are there to support you and I have made lasting friendships with students at Miami Regionals. Without the support of Miami Regionals, I would not have been able to accomplish my dream!"
Myrissa Kelly got her GED in 2006 and is now double majoring in psychological sciences and forensic sciences. She is a student ambassador for TRiO, as well as a member of the Leadership Co-Curricular Certificate Program, the Regionals' Roundtable student organization, and the American Sign Language and Deaf Culture Club. 
Kelly said, "Being a first-generation college student means the world to me. I have a nine-year-old daughter and I am trying my absolute best to set a wonderful example for her. She was actually the one that talked me into coming back to school in the first place. I don't drive, and I recently went through some health issues that limited me to the Middletown campus or online courses. Miami Regionals has been so accommodating in working around my home life and doctor appointments. It was also very terrifying for me to come back to school after 10+ years but thanks to the welcoming, family-friendly atmosphere I have been able to not only do well but flourish!"
Stacey Whitlock is a 2016 graduate of Talawanda High School majoring in speech pathology and audiology. She is a student ambassador for TRiO and is a member of the National Student Speech Language and Hearing Association.
Whitlock shares, "My parents have worked extremely hard throughout their lives and they always pushed for me to go to college. My major or what I wanted from it didn't matter, as long as I was getting some type of degree. Miami Regionals has given me the opportunity to complete my degree while working towards a career path I truly enjoy. With multiple campuses, I've been able to switch locations in order to get the classes and schedule I need. I'm not sure I would have been able to navigate the college process without the support I've received from organizations on the Regional campuses. They are there to help, and they do a great job!"
Brandon Miller is a 2016 graduate of Twin Valley South High School, majoring in social work. He has been involved in the Alternative Spring Break program for three years and currently serves as the Alumni Leadership Mentor. He is also a member of Fantastic Firsts, the first-generation student organization, TRiO, Model UN, and a student assistant in the Regional Offices of Financial Aid.
Miller said, "Being a first-generation student has meant a lot to me because neither my grandparents or mom had the chance to go to college. I have always wanted to attend Miami Regionals, so when I got my acceptance letter it felt like my dreams were coming true. Upon attending Miami Regionals, I came in contact with the TRiO program. They helped me get set up with the tools that I needed to become a successful college student before even attending my first semester. The TRiO program has been a very good resource to me because I have had access to free tutoring and my own academic coach who checks in on me biweekly. I'm very thankful for Miami Regionals and the ways they have supported and encouraged me as a first-generation college student."
Shirley Alvarez is a 2017 graduate of Winton Woods High School majoring in psychological science. She is a member of the National Society of Leadership and Success, as well as TRiO.
Alvarez expresses, "It's great knowing that I'm making my family proud by pursuing my dreams and that everything my mom has sacrificed for me to go to college will pay off. I love that I can be a part-time student so that I can still work a good amount of hours while staying in school. I know that I can create change in our family by encouraging other family members to stay in school and to never give up on achieving their goals. Sometimes it gets rough because my mom doesn't understand what it's like being in college and working at the same time, but having the support from Melissa Carrion, my TRiO academic coach makes those kinds of things easier. I'm proud to be a first-generation college student!"
Each first-generation students academic path is very different but in the end they share one thing in common: they are the first in their family to walk across the stage to accept a diploma.