2020 Promotion and Tenure Honorees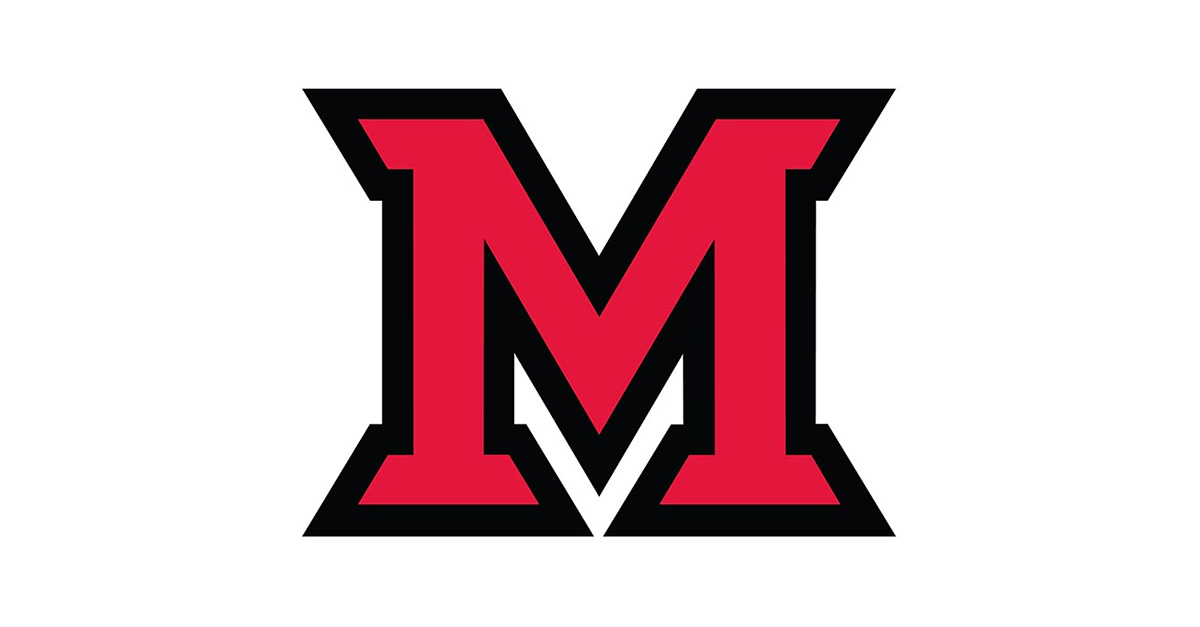 May 29, 2020
Michelle Phillips Buchberger
Tenure and Promotion to Associate Professor, Department of Interdisciplinary and Communication Studies Writing and the Department of English
Michelle earned her BA in English and Music (West London Institute, UK), PGCE Secondary Education (Nottingham University, UK), MA English Literature (Open University, UK), PhD English Literature (Brunel University, UK). She joined Miami in 2014 as Assistant Professor in the Department of Interdisciplinary and Communication Studies. She is also an affiliate in the English, LLW, and GIC departments, teaching classes in Integrative Studies, Liberal Studies, English Literature, and Film. Recent publications reflect her interdisciplinary interests, and they include the co-authored Introduction to Interdisciplinary Studies (3rd Ed., 2019); "The influence of D.H. Lawrence on John Fowles: Blood Consciousness, Women, and Heraclitus" Journal of Literary Studies, 2019; and "'Something's wrong with me': Transatlantic Neoliberalism in Jonathan Franzen's Freedom and Ian McEwan's Saturday" Symbiosis - A Journal of Transatlantic Literary and Cultural Relations, 2019. She is collaborating with Sojourner Recovery Services on a project to investigate patterns in addiction behaviors and recovery, and she plans to leverage these findings as part of an ongoing book project, Masculinity and Madness.
Marianne Cotugno
Promotion to Professor, Department of Languages, Literatures, and Writing and the Department of English
A faculty member at Miami University since 2005, Marianne teaches literature and professional writing courses in both f2f and online environments. She received her undergraduate degree at Rutgers University and her MA and Ph.D. at the Pennsylvania State University. With former teachers for parents and a sister as a special education teacher, Marianne calls teaching the "family business." She is completing a M.Ed. in Transformative Education at Miami University. Marianne's most recent publications address Conrad Richter's revisions to his Ohio trilogy and explore the controversy surrounding the Cincinnati Public Library's banning of Lolita in 1958. She plans a book-length project on Conrad Richter as well as a project that draws on her mother's experiences as the first non-Jewish person admitted to the National Home for Jewish Children and one of the first people to receive long-term cortisone therapy. Marianne enjoys spending time outdoors, whether that's in a kayak, on a SUP, or cycling, and is grateful for the support of her husband as well as her colleagues without whom none of this is possible.
Donna Evans
Promotion to Senior Lecturer, Department of Computer Information and Technology
Donna is a Miami University graduate, with a BS in Business Administration with majors in Marketing and Finance and an MBA in Management Information Systems. She has industry experience in the fields of Telecommunications and Insurance (Property, Casualty, and Life). Areas of interest for Donna are Ethics and Technology; Health Information Technology (earned CPHIMSS certification, member of HIMSS and CSOHIMSS); Global Information Technology; Intercultural Experiences and Travel; Program Development; Interaction with other University Advisors, Transfer Credit and Advising; Marketing; and Grant Accounting.
As chief departmental advisor, Donna is an experienced advisor for CIT and other Miami majors. She is a member of the Regional Interdivisional Committee, and her advising has a strong focus on connecting associate programs to bachelor programs (within and without the university).
Donna enjoys working with students in a holistic process, from program selection, advising to teaching major courses. She also enjoys mentoring our part time instructors. Donna teaches the following courses: CSE 151, CSE/CIT 262, CIT 431 and CIT 432.
Jill Gomez
Promotion to Senior Lecturer, Department of Languages, Literatures, and Writing and the Spanish Department
Jill Gomez (MA) holds a BA in Spanish and International Studies from Heidelberg College and her MA in Spanish from Miami University with a focus on applied linguistics. She joined Miami University Hamilton in 1997 and regularly teaches face-to-face, hybrid, and online performance- and proficiency-based Spanish courses. Recently her work has focused on the importance of instructor presence in web-based courses as well as the implementation of standards-based assessments such as the Integrated Performance Assessment. She enjoys presenting at and attending local and national language teaching conferences on these areas.
Leah Henson
Promotion to Senior Lecturer, Department of Languages, Literatures, and Writing and the Spanish and Portuguese Department
Leah is a Spanish lecturer in the Department of Spanish and Portuguese at Miami University.  She began working full-time as an instructor for the university in 1999 and has been the SPN 111 (Intensive Basic Spanish) coordinator since 2000.  During her time at Miami University, she has taught Basic Language Sequence courses on both the Oxford and Hamilton campuses.  For Spring 2008, she piloted the inverted classroom approach in the SPN 111 courses, and she is currently piloting SPN 101 and SPN 111 in a hybrid/blended format. Additionally, she is working to develop a modified Spanish sequence to begin Fall 2011 for students with language-based learning difficulties. 
Tracey Hoffman
Tenure and Promotion to Associate Professor, Department of Education & Society and the Department of Teacher Education
Dr. Hoffman earned her Doctorate (Ed.D.) from the University of Cincinnati in 2001 in early childhood special education with an emphasis in early intervention. She has a Master's degree in Education from the University of Cincinnati, and her Bachelor's degree is from Bowling Green State University in Special Education. She also holds an active teaching license (K-12) in the state of Ohio. Dr. Hoffman is a member of the Department of Education and Society, and coordinates the Prekindergarten Associate degree program for the regional campuses. Her research interests include quality childcare programs (including young children with behavior problems and developmental delays), and non-traditional students in online teacher education programs
Mary Kovach,
Mary Kovach
Tenure and Promotion to Associate Professor, Department of Commerce
Mary Kovach earned her BA in Business from Baldwin Wallace University, her MBA from Cleveland State University, and her Ph.D. from Miami University. She joined Miami University as an adjunct instructor in 2007 and transitioned to full-time faculty in 2014, teaching mainly on the Middletown campus. Her research primarily includes leadership, power, and motivation in business contexts. Her service to the community is predominantly focused on the Order Sons and Daughters of Italy in America, through her various roles at the local, state, and national levels. She enjoys spending time with family (in the U.S. and Italy) and connecting with her sponsor children in Mexico and India.
Theresa Kulbaga
Promotion to Professor, Department of Languages, Literatures, and Writing and the Department of English
Theresa A. Kulbaga earned her BA in English and Philosophy from Baldwin-Wallace College, her MA in English Literature from The Ohio State University, and her Ph.D. from The Ohio State University. She joined the Miami University faculty in 2006 in the Department of English. Her research and teaching interests include autobiography and memoir, documentary film, feminist theory and pedagogy, and creative nonfiction writing. Her research is generously assisted by a ten-year-old German Shepherd mix who loves Willa Cather.
Janet Marshall
Promotion to Teaching Professor, Department of Mathematical and Physical Science and Department of Chemistry
Janet is a Lecturer in the Department of Chemistry & Biochemistry. She is also an affiliate of the Department of Criminal Justice and Community Studies and coordinates the Forensic Science Program. Janet teaches a variety of courses including a general/organic/biochemistry course for pre-nursing students and courses on the chemistry of food and cooking. The latter includes an introductory course for non-science majors, a first-year seminar course on the chemistry and culture of food, and a study abroad course taught in Italy in January, 2015. Janet also teaches organic chemistry lecture and lab on both the Middletown and Oxford (summer) campuses. Her research interests include organic chemistry lab development. Prior to joining Miami in 2007, Janet taught a variety of chemistry courses at the University of Cincinnati, Blue Ash and Clermont campuses, and a year of high school chemistry at Wyoming High School (Ohio). She also has industrial experience having worked in research and development at Procter & Gamble in Cincinnati. Janet holds a Ph.D. from the California Institute of Technology and B.S. from the University of North Carolina at Chapel Hill. Outside of teaching, she enjoys gardening and playing competitive tennis. 
Tory V. Pearman
Promotion to Professor, Department of Languages, Literatures, and Writing and the Department of English
Tory V. Pearman is a faculty member in the Departments of English and Languages, Literatures, and Writing and holds Affiliate Status in the Departments of Women's, Gender, and Sexuality Studies and Disability Studies. Tory earned her BA in English Education from Indiana State University (2002), MA in English Literature from Purdue University (2004), and her PhD in English Literature from Loyola University Chicago (2009). She joined the faculty at Miami University in 2010 and primarily teaches on the Hamilton campus. Her research interests include medieval literature and culture, gender studies, and disability studies. She has published widely on the representation of disability and gender in medieval literature.
Dave Woods
Tenure and Promotion to Associate Professor, Department of Computer and Information Technology
Dave Woods earned a BS in Physics from Case Western Reserve University (1988) and a Ph.D. in Physics from the University of Minnesota (1995). After using the extensive computing experience developed to support his physics research to work in a wide variety of technical and strategic IT positions, Dave joined the Miami Regionals as a faculty member in the Computer and Information Technology department in 2014. Dave teaches a wide variety of courses and uses his work experience to help prepare students for a wide variety of IT careers. Dave does extensive service work with small non-profit organizations to help them make strategic decisions about how to use the wide variety of technologies available to them. In his research, Dave studies how Agile project management practices and growth mindset practices can be used to improve individual and group work in his classes.
Jennifer Yamashiro
Promotion to Teaching Professor, Departments of Art and the Department of Humanities and Creative Arts
Jennifer earned a B.A. in English and Art History from St. Olaf College (1990). As undergraduate, she studied at Oxford and Cambridge Universities during her junior year. She received a master's degree in English from the University of Wisconsin-Eau Claire in 1991. She completed her education in Art History at Indiana University with a second master's degree (1994) and a Ph.D. (2002). She worked as a curator of a visual collection at a scientific institute at Indiana University and, subsequently, as Executive Director for a national non-profit art organization. Currently Dr. Yamashiro teaches American art, the history of photography, the Western art history surveys and an integrative seminar at Miami University Hamilton.
Her research areas are 19th and 20th-century American and European art and visual culture. Her current research interests include photography, the relationship between science and art, the material world and fine art, the role of museums and gender studies.