Miami Regionals robotics technology major provides hands-on, collaborative experiences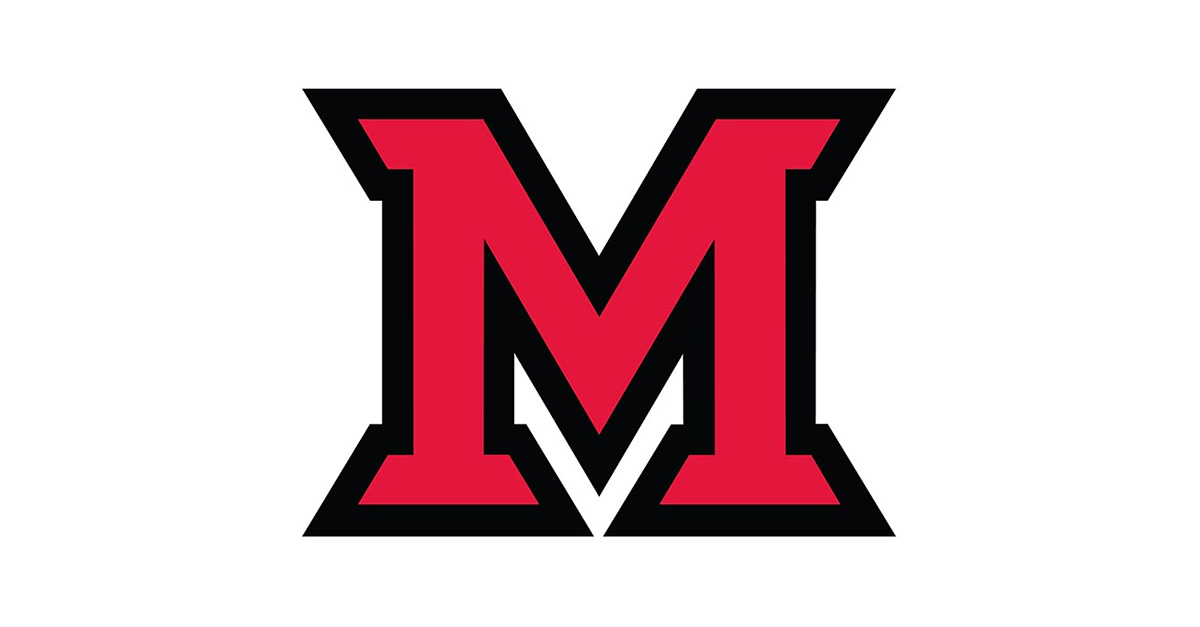 Feb 08, 2021
Written by Mary C. Dillon for Miami University Regionals
In the past 60 years, robots have gone from being something children saw on television shows like the "Jetsons" and in movies like "Star Wars" to becoming part of our everyday lives in the forms of vacuum cleaners and self-driving cars.
Known as machine learning, the development of robotic technologies has led to a greater demand for engineering technologists that have the hands-on skills to develop, design and implement solutions for robotic applications. Miami University Regionals' recently launched bachelor's degree program in robotics engineering technology was designed to help meet that demand.
"Manufacturing currently contributes 17 percent to the annual gross state product of Ohio with nearly 700,000 employees, and Ohio also has the second highest number of robots in the nation, with most of them found along the I-75 corridor from Cincinnati to Toledo," said Mert Bal, chair and associate professor of the Department of Engineering Technology. "Unfortunately, there is a shortage of qualified candidates for high-tech advanced manufacturing jobs, especially those in industrial robotics, advanced automation and cyber-physical systems.
"The state's strong industrial base coupled with increasing demand for a skilled workforce, and the department's excellent placement history of its graduates makes the program ideal for students looking to earn a degree and immediately enter the workforce."
Applicants that apply to the program by May 1, 2021, may be eligible for up to $3,000 per year in scholarship support.
Funded through Miami University's Boldly Creative initiative, the new degree was developed in partnership with colleagues in the College of Engineering on the Oxford campus, which now offers a four-year robotics engineering degree. Like other engineering technology programs offered at the Regionals, the robotics program is a "+2" program, with ideal candidates having an associate of applied science degree in mechanical engineering or technology, electrical engineering or technology, robotics engineering technology or a related field. Candidates are also expected to complete a year of calculus and a year of physics.
Bal sees the new program as a win-win for students across Miami's campuses, providing opportunities for them to work collaboratively.
"During the planning stages, the faculty at both institutions agreed that there were quite a few opportunities to serve students interested in the degrees on both campuses," said Bal.
Located on MUR's Middletown Campus, the industrial robotics lab is fully equipped with a variety of industrial robotics, automation and manufacturing platforms. Laboratory experiences will cover all aspects of automation including application programming, arc welding and work-cell safety.
"Laboratory projects will be used to teach key topics of industrial robotics, such as programming and integration of robots in varying applications, as well as evaluating mechanisms, dynamics and intelligent control algorithms for industrial robots," Bal said.
"Some of our laboratory projects will focus on integrating robots in manufacturing and logistics applications using sensors, interfacing and artificial intelligence," Bal added. "This will allow students to gain hands-on experiences in developing intelligent control algorithms, interfacing sensors and vision systems and integrating robots to computer aided manufacturing applications and smart warehouses."
Additional funding for the lab was provided by the Ohio Department of Education's Regionally Aligned Priorities in Delivering Skills – or RAPIDS – program, which makes regionally strategic investments that foster a resilient workforce ecosystem.
Bal hopes the new program will provided opportunities for students to test their skills in the competition arena and as a way to connect with area high school students.
"We often get requests and invitations from colleges, universities and high schools or the local community for our students to join robotics competitions with robotics systems they have designed and developed," Bal said. "Our participation thus far has been limited but we anticipate more student teams joining in these opportunities as a result of the new major."
The program's capstone project, which occurs in the final year of study, is a great platform for the construction of competition robots, Bal noted.
The opportunity to collaborate doesn't end with students.
"Faculty on both campuses conduct research and scholarship on areas related to robotics and artificial intelligence," Bal said, "and can now contribute as a team to state and national grant opportunities related to robotics."