'Amazing people' led Hamilton native to Miami Regionals' nursing, veterans programs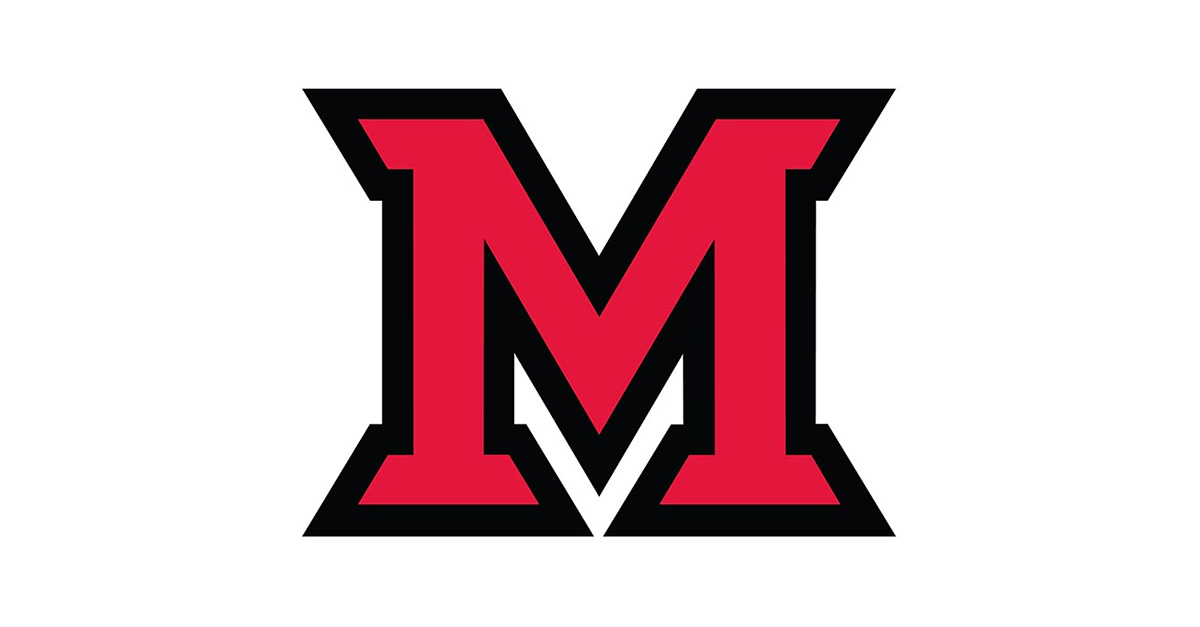 May 05, 2021
Written by Mary C. Dillon for Miami University Regionals
Hamilton native Becky Ortman, a 2020 graduate of Miami University Regionals nursing program, comes from a military family, with both her older brother and sister having served.
"I looked up to them and I was excited about the opportunities the military provides, including the honor of serving my country," said Ortman. "The military builds confidence; it pushed me to do things I never thought I could. Serving taught me teamwork, leadership, and introduced me to some amazing women and men."
Some of the amazing people Ortman crossed paths with were met at Miami Regionals' Center for Veterans Services. With locations on both the Hamilton and Middletown campuses, the centers provide support with an eye toward offering the best possible collegiate experience for student veterans, preparing them for their post-military role in society.
"The Veterans Center provided a place for me to meet and connect with other veterans. Having other people who understand your background and experience as a soldier was comforting," said Ortman.
During her senior year, Ortman served as the Student Veterans Association Regionals President. She helped plan the annual Veterans Day Dinner, which is held each November as part of Heroes Week.
"I also organized student dinners and an outing at Top Golf. My favorite event was the annual Veterans 5k. We worked with Miami organizations and community businesses to provide this community event, which benefits student veterans programs at the Regionals," said Ortman, who looks forward to participating in these events as a community member.
Ortman (right) and her classmates at the Veterans 5K.
Ortman served in the Ohio Army National Guard for 15 years, stepping down at the rank of staff sergeant in 2020 to focus on her nursing career. Her first-hand experience with professionals in the field led her to the career.
"My interest began after I received great care as a patient myself several years ago," Ortman said. "After seeing the outstanding care my dad received in the hospital and in Hospice, I knew nursing was in my future." She currently serves as a cardiac nurse at a Level I Trauma Center in central Ohio.
Mixing classes with military service can be challenging. But Ortman is quick to credit Miami Regionals faculty for their willingness to work with her to accommodate her schedule. One such faculty member was Tamara Adams, clinical placement coordinator in the Department of Nursing.
"She is a shining example of not only a great professor, but also what it means to be an excellent nurse," said Ortman. "She went above and beyond to help students prepare for interviews during our senior year. She held virtual sessions after graduation to help us prepare for our nursing boards and continues to make herself available to support and encourage former students in the most difficult days.

"Associate Professor Stephanie Nicely saw potential in me that I didn't see in myself and helped me learn how to trust myself," Ortman continued. "Assistant Professor Britt Cole took time out of her busy schedule to be the student veterans' clinical advisor and participated in planning events for veterans."
Ortman (second to left) and her pediatrics clinical group at Cincinnati Children's with Assistant Professor Britt Cole (right).
"Becky has impressed me as a student for many reasons," said Cole. "First, she has a great personality; she is very authentic and friendly. She is a great team player and support her peers well. Secondly, she is very professional in her interactions and represents Miami, Miami nursing, and the profession of nursing so well. And lastly, while she always said she was not at all interested in pediatric nursing, she excelled in the class and the pediatric clinical setting. She worked very hard in her studies and always took her learning seriously and applied herself 110 percent, regardless of her personal interests."  
Ortman's unit was activated during her final semester in college, which was impacted by COVID-19.
"My nursing professors worked with me to ensure all my graduation requirements were met," said Ortman. "Tami Adams and Britt Cole went so far as to have masks made and mailed them to my entire unit to ensure our safety."
"At the start of the pandemic when masks were really needed, Becky reached out asking for masks for her troop's deployment," said Cole, who is the mother of two sons that served in the military. "I had a friend whose young daughter was learning to sew, and she had started making masks. She was excited to help and made masks to donate to the troops. It was a really great example of seeing people pull together to meet a need and honor those who defend our freedom and our nation."