Office of the Dean of Students
We recognize that students come to our campus from many different places, with different backgrounds and different needs. Every effort is made to provide the best and most comprehensive resources possible for students' intellectual growth and personal development. Some of our responsibilities include:
Providing academic and personal support
Supporting the student residential and cultural experience
Developing and implementing support programs
Supporting student safety
Advancing student voice
Assisting students through crisis or difficult circumstances
Facilitating communication with staff and faculty (See Student Well-Being and Classroom Safety for more information)
The Office of the Dean of Students strongly encourages you to actively participate in University life by seeking out opportunities to be involved both in and out of the classroom. Our Dean of Students staff is available to answer questions, advocate on behalf of students, or to simply point students and their families in the right direction.
Dean's Advisory Board (DAB)
The Dean's Advisory Board (DAB) creates an opportunity for students to influence positive change on campus, celebrate student accomplishments, and help the Office of the Dean of Students set priorities and create initiatives. DAB is composed of student leader representatives (Associated Student Government, Tri-Council, Diversity Affairs Council, and Residence Hall Association) and at-large members who apply as individuals.
The board gives strategic direction to the Office of the Dean of Students and can help actualize the changes students want to see on campus. Additionally, the board assists in the Love & Honor Story Project, an initiative that highlights and celebrates student leaders who exemplify Miami values and the Code of Love & Honor.
Applications open each fall. In the case of a mid-year vacancy, a spring application will become available. All Miami students are welcome to apply. The DAB is comprised of students who are excited about bringing passion, love, and honor to the committee and to the broader campus community. If you are a change agent interested in contributing creativity, offering your leadership skills, and/or generating new programs or services on campus, please apply!
The board meets bi-weekly on Fridays throughout the academic year. Applications for the 2019 - 2020 academic year are due October 31, 2019.
Miami University Student Handbook
Students should be familiar with their rights and responsibilities as outlined in the Code of Student Conduct. Additionally, the Student Handbook can answer many questions related to Health and Safety, Student Life, Housing, and Academic Regulations. 
Violations
Violations to the Code of Student Conduct are taken very seriously. Visit the Office of Community Standards for information regarding judicial process for code violations.
Organizations can also held responsible for code violations. For a list of student and Greek organizations not currently recognized by Miami University, visit Unrecognized Organizations. 
Bias Incidents
Creating a welcoming community for every student, staff, and faculty member is absolutely essential to achieving both every member's potential and our collective mission. To this end, and as clearly articulated in our shared values -- our Code of Love and Honor -- we reject racism, bigotry, hate, and all forms of bias and intolerance. If you experience or observe behavior in our community that violates our values, please stand up to it in real time, and then report it promptly.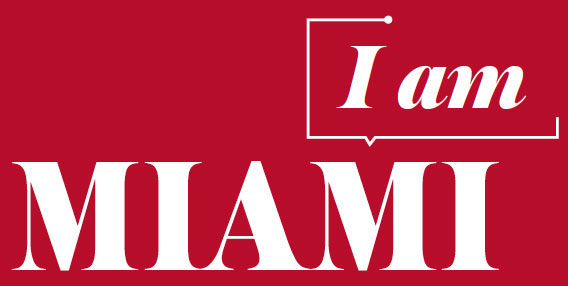 The "I Am Miami" initiative provides an opportunity for every member of the community to discuss and embrace a culture of respect, inclusion, and personal responsibility.
Noise, Litter, Nuisance Party and Outdoor Furniture citations off-campus are handled through a two step intervention process on campus. Visit our Good Neighbor Policy page for a full rundown on the protocol. 
Mental health issues affect millions of people. Young people are especially at risk, with half of college students reporting that they have been stressed to a point where they couldn't function during the past year. Through Half of Us, mtvU and The Jed Foundation aim to raise awareness about mental health issues and connect students to the appropriate resources to get help.