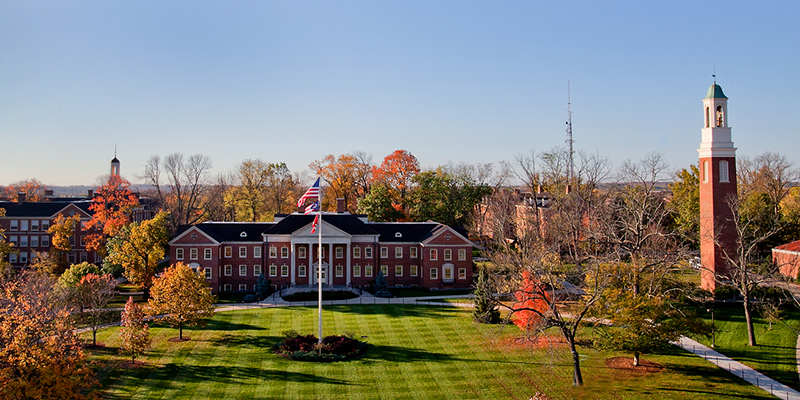 Renate Crawford started as Miami University's ambassador and adjunct professor of physics July 1, 2016.
Upon receiving her doctorate in physics at Kent State University, Renate became a National Research Council Postdoctoral Fellow at the Center for Biomolecular Engineering at the Naval Research Laboratory in Washington, D.C. She completed her postdoctoral training at Stanford University and began her career as a faculty member at the University of Massachusetts, where she later became chair of the department of physics, then associate dean of engineering.
Renate was the senior academic advisor in academic affairs at Saint Mary's College and, in August 2011, joined the University of Notre Dame as an adjunct associate professor of physics and in 2013 added the role of Director of Engagement for Academic Recruitment. She has nearly 30 scientific and teaching publications and is co-inventor on three U.S. patents. Renate is known for her work in studio teaching, where experiential learning is used to bring practical laboratory concepts to students integrated throughout the lectures. She has a passion for health and wellness on campus, programs focused on low income students and student success, and recruitment and retention of underrepresented students in the science, technology, engineering, and mathematics (STEM) disciplines.
Greg and Renate, who are very involved in their communities and in philanthropy, have close ties to Miami—her sister is a "Miami Merger" (the name for couples who meet at Miami and later marry), and they are close friends with legendary football coach Ara Parseghian, (Miami '49 and a member of Miami's Cradle of Coaches).
In collaboration with Parseghian, the Crawfords have raised about $2 million for research and clinical trial funds for the Ara Parseghian Medical Research Foundation to find a cure for Niemann-Pick Type C Disease (NPC). Parseghian lost three grandchildren to the rare fatal genetic disorder. In 2010, the Crawfords embarked on a cross-country bicycle ride to raise awareness and funding for NPC. Renate has since completed two and Greg five "Road to Discovery" rides, totaling nearly 15,000 miles.
Greg and Renate are the proud parents of two daughters, Michaela (age 21) and Ally (age 17). Michaela is a senior at the University of Notre Dame, majoring in economics with minors in poverty studies and sociology. Ally started her freshman year at the University of California, Berkeley in fall 2016 and intends to major in applied mathematics and premed. Both daughters have been actively involved in the Crawford's fundraising efforts for Niemann Pick Type-C and breast cancer.