International Students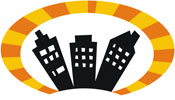 Miami University will be traveling to you this fall! Join us for a special university fair to learn about admission, scholarships, and more.
Find a city near you »
Located in Oxford, Ohio, Miami University is a public institution that was chartered in 1809, making it one of the oldest universities in the United States. Miami has a national reputation as a premier public university in Ohio.
Students receive the benefits of a major public university: reasonable costs, over 100 fields of study, opportunities for scholarships, and lots of student activities, along with the personal attention and academic reputation typically found only at private schools. Today, Miami enrolls over 800 international undergraduate students from more than 50 countries!
Application for Admission
Review the basic requirements for admission as an international student and start the application process.
Office of International Education
This office serves the special needs of Miami's international students. Newly admitted and current international students can also use this resource to obtain information about special programs and services designed just for them.
EducationUSA
This comprehensive guide to higher education provides important information for international students who are considering studying in the United States. This site can also help in locating the U.S. Educational Advising Center nearest you.
Virtual Tour
Get a virtual glimpse of campus life and discover a great place to call home.