Miami's new LSAMP coordinator prioritizes getting students in tune with the campus community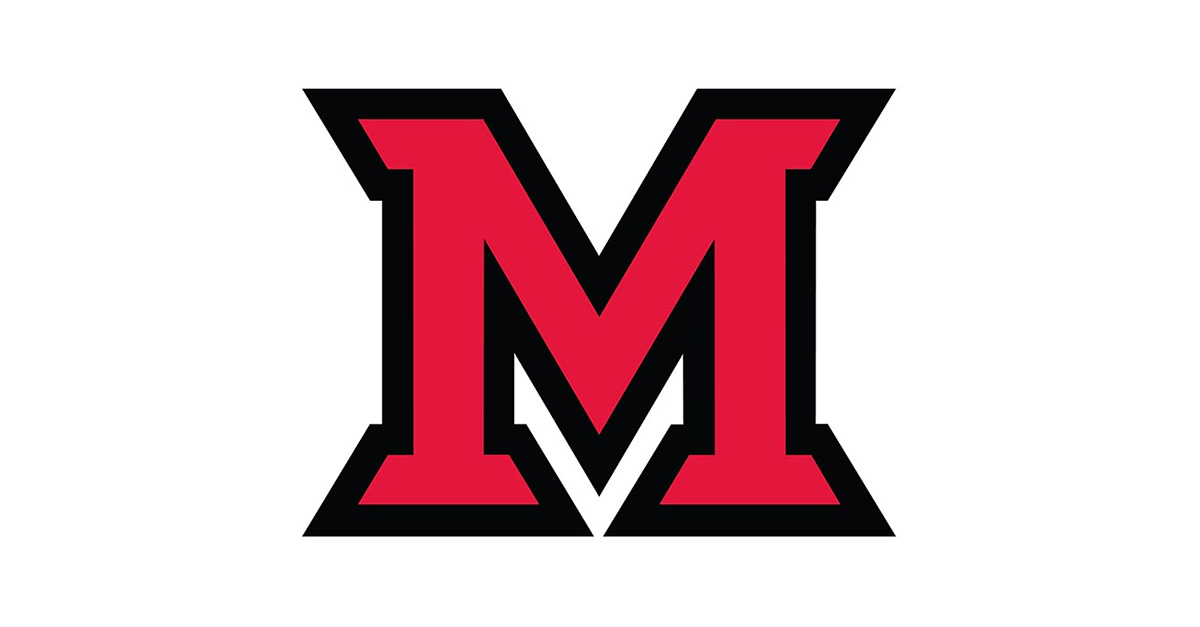 Oct 06, 2021
Breion Hawkins
Written by Allison Haeger, CAS communications intern
The Louis Stokes Alliances for Minority Participation (LSAMP) 4-year honors program at Miami is staying busy this fall semester. Coordinated by Breion Hawkins, LSAMP's goal is to provide connection and opportunity for historically underrepresented minority STEM students.
"I'm excited to be working with the students—they seem excited this year," said Hawkins. "And it's exciting to see them navigate the pandemic and find ways to push through to opportunities to stay involved."
LSAMP was named in honor of former Ohio congressman Louis Stokes and is funded by the National Science Foundation (NSF). Miami LSAMP is a member of the Ohio LSAMP Alliance, which includes 11 Ohio universities and community colleges. The university-wide program is jointly overseen by faculty and staff in the College of Arts and Science, the College of Engineering and Computing, the Farmer School of Business, and the College of Creative Arts.
"LSAMP really focuses on bridging the gap that some underrepresented students may experience, helping them be retained in their STEM majors and go on to grad school or their chosen job," said Hawkins, who serves as Miami LSAMP's program coordinator and CAS program director of student diversity initiatives and success.
New Miami LSAMP students attending an orientation event.
Hawkins' number one focus is getting students engaged and adjusted to being on campus and around their academic peers again. Her position is overseen by CAS director of diversity, inclusion, equity, and belonging, Carolyn S. Craig, who works broadly across CAS and Miami to enhance DEI opportunities and resources for all students.
"We are excited to have Breion serving in this program," Craig said. "Breion has already added value with some of her creative ideas, and her leadership will be critical as we strive to enhance the Miami LSAMP Program in the future."
Assembling a community
"We want to provide students with different options to rebuild that sense of community and engagement," Hawkins said. "I feel like that's something they need and want, and it is awesome to implement."
A few of Hawkins initiatives are connecting students with organizations and community involvement, reaching out to other LSAMP programs across Ohio and the Midwest, and prioritizing their time during monthly meetings.
"When guest speakers come and connect with our students, our goal is that they're doing something that they can feel engaged in and that they have a tangible thing to take away from it," said Hawkins. "We even do this with our study tables, like having one room where it's quiet studying and another where students can use the whiteboard and be more collaborative."
Early arrival fall 2021 LSAMP students.
In addition to their STEM schoolwork, many LSAMP students are constantly busy with double majors, extracurriculars, on-campus jobs, and lab positions right out of the gate. Hawkins helps students coordinate their research projects and stay connected with as many opportunities as possible.
LSAMP keeps first-year undergraduate students in touch with one another through the Stokes Scholars living/learning community (LLC), the on-campus organization Students Together Empowering Minorities, and mentorship from an upperclassman LSAMP student.
"I'll give a big shout-out to the student mentors," said Hawkins. "They help us stay in touch with everyone and help the first years acclimate to the basics of life at Miami, in STEM fields, and LSAMP's expectations."
LSAMP's position in academic affairs gives Hawkins the opportunity to explore diversity work and student support in an academic affairs setting.
"I find joy helping other underrepresented students because I was also an underrepresented student," said Hawkins. "My hope is to bring about new perspectives and experiences while learning all I can from the students and program."
To learn more about diversity and inclusion initiatives at CAS, visit our Diversity, Equity, and Inclusion website.