Wednesday, October 6, 2021
Cryptocurrency: The Future of Money...
Speakers: Todd Buchholz and Rosie Rios
---
Wednesday, March 16, 2021
President Biden's First 100 Days
Speakers: Valerie Jarrett and Marc Short
---
Wednesday, October 28, 2020
Election 2020
Speakers: Donna Brazile and Joseph Grogan

---
Wednesday, October 16, 2019
The Trump Presidency: Successes and Failures
Speakers: Barbara Boxer and Scott Walker
---
Wednesday, March 13, 2019
Drowning in Drugs: The Opioid Crisis in America
Speakers: Attorney General Loretta Lynch and Dr. Tom Price
---
Wednesday, October 17, 2018
On the Docket: The Supreme Court and the Future of American Democracy
Speakers: Neal Katyal and Ana Novarro
---
Wednesday, March 7, 2018
Is the Party Over? American Politics in the Age of Trump
Speakers: Former, Ezra Klein (biography), Jonathan Swan (biography), and Senator Kelly Ayotte (biography)
---
Speakers:

Heather MacDonald:
Heather MacDonald is the Thomas W. Smith Fellow at the Manhattan Institute and a contributing editor of City Journal. She is a recipient of the 2005 Bradley Prize. Mac Donald's work at City Journal has covered a range of topics, including higher education, immigration, policing, homelessness and homeless advocacy, criminal-justice reform, and race relations. Click here for full bio...

Governor Martin O'Malley:
Governor Martin O'Malley is the former Mayor of Baltimore (1999-2007) and Governor of Maryland (2007-2015). As Governor, Maryland was recognized as one of the top states in the country in holding down the cost of tuition. As Mayor he was named "one of America's top five big city mayors" by Time Magazine. Click here for full bio...
---
Wednesday, October 26, 2016
What are the foreign policy challenges that face the next U.S. President?
Click here to view the slideshow from this Forum.
Speakers:

Ambassador Wendy Sherman:
Wendy R. Sherman is Senior Counselor at Albright Stonebridge Group, where she brings decades of experience in business, government, international affairs, and politics to help ASG clients gain understanding of geopolitical developments, navigate international markets, and constructively address policy challenges around the world.  Ambassador Sherman is also Senior Fellow at... click here for full bio.



Admiral James Stavridis:
A Florida native, Jim Stavridis attended the US Naval Academy at Annapolis, and spent over thirty years in the Navy, rising to the rank of 4-star Admiral. Among his many commands were four years as the 16th Supreme Allied Commander at NATO, where he oversaw operations in... click here for full bio.
---
Speakers:
Chlo
é Bakalar, Adam Seagrave, Michael Zilis, Laura Moyer, John Forren, Alex Vacca, Nathan Sales, Bradley Smith and 
 

Akhil Reed Amar: 
Dr. Amar is Sterling Professor of Law and Politics at Yale University, where he teaches constitutional law at both Yale College and Yale Law School. His work has won awards from both the American Bar Association and the Federalist Society. He has also been favorably cited by Supreme Court Justices across the spectrum in over 30 cases while also regularly testifying before Congress at the invitation of both Republicans and Democrats. Dr. Amar is also a member of the American Academy of Arts and Sciences and in 2008 he received the DeVane Medal- Yale's highest award for teaching excellence.
Jeffrey Rosen:
Dr. Rosen is a Professor of Law at the George Washington University Law School and President and CEO of the National Constitution Center, a contributing editor of The Atlantic, and a nonresident Senior Fellow at the Brookings Institution. The Chicago Tribune named Dr. Rosen of of the ten best magazine journalists in America, and the Los Angeles Times called him the nation's most widely read and influential legal commentator. 
---
Speakers: James Carville (biography), Anne Compton (biography), and Alex Castellanos (biography)
---
Wednesday, October 28, 2015
Are women equal in America today?
Speakers:

Rinku Sen

Rinku Sen is the President and Executive Director of Race Forward: The Center for Racial Justice Innovation and the Publisher of the award-winning news site Colorlines. Race Forward brings systemic analysis and an innovative approach to complex race issues to help people take effective action toward racial equity through research, media, and practice....click here for full bio.

Dr. Christina Hoff Sommers
Dr. Christina Hoff Sommers is a resident scholar at the American Enterprise Institute. She is a former philosophy professor who taught ethics, and is probably best known for her critique of late-twentieth-century feminism....click here for full bio.
Wednesday, March 11, 2015
Has the Obama foreign policy made us safer?
Speakers:
 
Nicholas Burns
Nicholas Burns is professor of the Practice of Diplomacy and International Politics at the Harvard Kennedy School of Government. He is director of the Future of Diplomacy Project and faculty chair for the Programs on the Middle East and on India and South Asia. He serves on the Board of Directors of the School's Belfer Center for Science and International Affairs and is a faculty associate at Harvard's Weatherhead Center for International Affairs.

Frances Townsend
Frances Fragos Townsend served as assistant to President George W. Bush for Homeland Security and Counterterrorism and chaired the Homeland Security Council from May 2004 until January 2008. She previously served as deputy assistant to the President and deputy national security advisor for Combating Terrorism from May 2003 to May 2004. Most recently, Townsend provided consulting services and advice to corporate entities on Global Strategic Engagement and Risk as well as Crisis and Contingency planning. Townsend is a contributor for CNN and has regularly appeared on network and cable television as a counterterrorism, national and homeland security expert. She has received numerous awards for her public service accomplishments.
---
Wednesday, October 15, 2014
What should the government do about economic inequality?
Speakers:

Melissa Boteach
Melissa is the Vice President of the Center for American Progress' Poverty and Prosperity Program and the "Half in Ten" program to cut poverty in half in the next ten years. She is the policy lead on the Shriver Report: A Woman's Nation Pushes Back from the Brink. Melissa is a regular guest on MSNBC, Fox News, C-SPAN, and other national media outlets. She was named to the Forbes' 2011 List for 30 Under 30 for law and public policy.

Scott Winship
Scott is the Walter B. Wriston Fellow at the Manhattan Institute. He is an expert on living standards and economic mobility, inequality, and insecurity. He was previously the Research Manager of th Economic Mobility Project of the Pew Charitable Trusts and a Senior Policy Advisor at Third Way. His research has been publishes in National Affairs, National Review, The Wilson Quarterly, Breakthrough Journal, and Real Clear Markets.
---
Wednesday, March 19, 2014
The Proper Role of Government in a Free Society
Speakers:

Jonah Goldberg
Goldberg is a fellow at the American Enterprise Institute. A bestselling author and columnist, Jonah Goldberg's nationally syndicated column appears regularly in scores of newspapers across the United States. He is also a columnist for the Los Angeles Times, a member of the board of contributors to USA Today, a contributor to Fox News, a contributing editor to National Review, and the founding editor of National Review Online.

Eugene Robinson
Robinson uses his twice-weekly column in The Washington Post to pick American society apart and then put it back together again in unexpected and revelatory new ways. His remarkable story-telling ability has won him wide acclaim, most notably as the winner of the 2009 Pulitzer Prize for his commentary on the 2008 presidential race that resulted in the election of America's first African-American president.
---
Wednesday, October 30, 2013
The Role of the U.S. in the World
Speakers: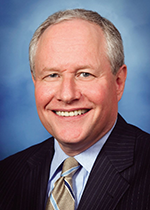 William Kristol
William Kristol is founder and editor of The Weekly Standard, a journal of politics and ideas located in Washington, D.C. For a decade he was a regular panelist on FOX News Sunday, and now appears on all the leading political talk shows.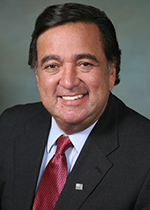 Bill Richardson
Bill Richardson sought the Democratic nomination for President of the United States in 2008. Richardson recently completed his second term as Governor of New Mexico in January 2011. He was elected Governor in 2002 and re-elected in 2006 with the support of 69 percent of voters, representing the largest margin of victory for any Governor in state history.
---
Wednesday, February 6, 2013
Is Democracy in America Working?
Speakers: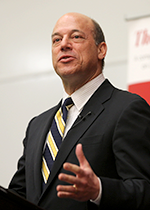 Ari Fleischer
During his time as the White House press secretary, Fleischer served as spokesman during the historic presidential recount, Sept. 11, two wars and an anthrax attack at a postal facility that handled government mail. Since leaving the White House, Fleischer has worked extensively in the world of sports as a media relations consultant. He is also the author of the best-selling book, Taking Heat, which recounts his years in the White House and reached No. 7 on The New York Times best-seller list.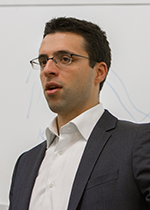 Ezra Klein
Klein focuses on domestic and economic policymaking in his columns for The Washington Post, and is also a contributor to MSNBC. He's appeared on "The Rachel Maddow Show," "Charlie Rose," "Real Time with Bill Maher," "The McLaughlin Report," "The Colbert Report" and many more. In 2011, Klein's blog, Wonkblog, was the most-read blog at The Washington Post. That same year GQ named him one of the 50 most powerful people in Washington.