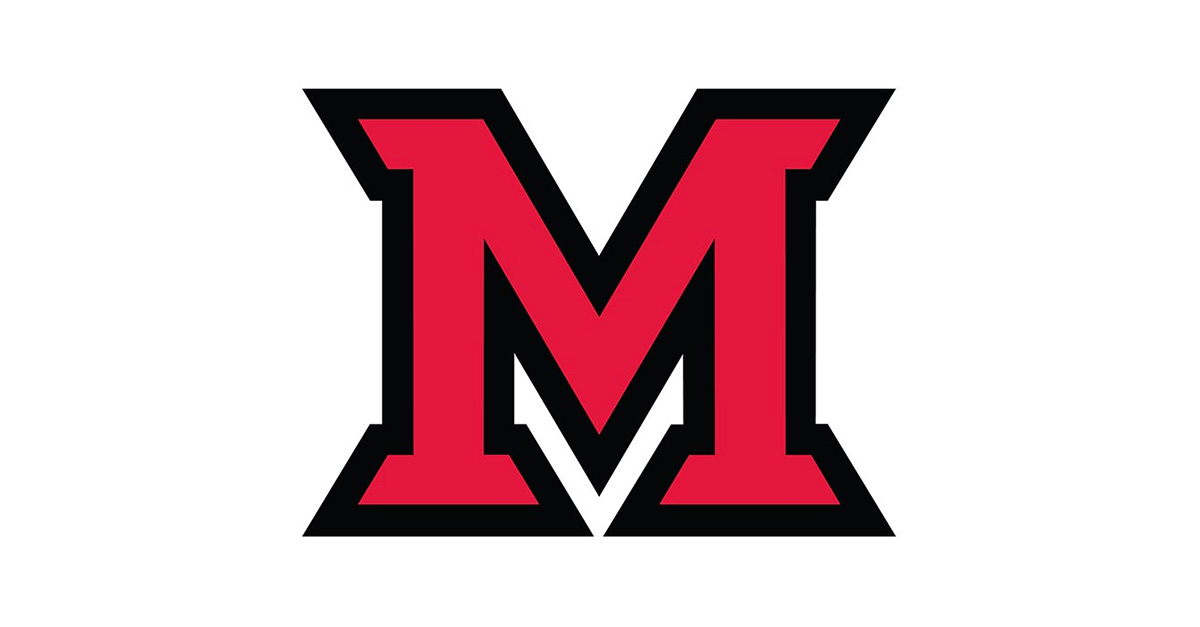 Jun 20, 2014
Miami strengthens commitment to student success with new Division of Enrollment Management and Student Success
To equip Miami University to focus even more cohesively on student success - a strength for which national surveys consistently recognize Miami - Miami trustees today approved the creation of a new Division of Enrollment Management and Student Success.
The division will bring together the offices of admission, financial assistance, bursar, registrar, One-Stop for Student Success Services and other possible areas, coordinating retention and student success initiatives universitywide. Trustees approved Michael Kabbaz, current associate vice president for enrollment management, as the division's first vice president.
The division will use research-based practices and collaborate across Miami's campuses to support students from enrollment through graduation and beyond. Plans include enhanced advising and the removal of academic, social and financial barriers to success for students.
Trustees also approved a 2 percent tuition increase for in-state and out-of-state students, undergraduate and graduate, in the fall. In-state students on the Oxford campus will pay $13,533 for annual tuition and out-of-state students will pay $29,640. Lower division in-state students at Miami's regional campuses will pay $5,137 per year and upper division students will pay $7,783.
"At Miami, providing exceptional value is our highest priority. Our trustees are committed to preserving quality and affordability by limiting tuition increases to no more than 2 percent each year while maintaining our standing as the nation's top public university for commitment to undergraduate education," said Miami President David Hodge.  "We are ranked the second most efficient university (by U.S. News & World Report) for producing the highest quality educational outcomes." 
Among Miami's targeted outcomes is continuing to increase the four-year graduation rate, which is already eighth highest among public universities nationally, at nearly 70 percent. Median time to achieve a degree is 3.7 years, contributing to lower overall cost for students and families. 
In other business, trustees expressed deep gratitude to the civil rights volunteers of Freedom Summer 50 years ago and passed a resolution "to help preserve this legacy for countless generations to come, to remind us all of freedom's call, and to commemorate the memory of James Chaney, Andrew Goodman and Michael Schwerner … " and approved an addition to the memorial at the Freedom Summer site on Miami's Western campus.
The board passed a fiscal year 2015 budget of $697,741,050, including a 2.5 percent pool for salary increases.
Trustees also approved recommendations of the Committee on Naming of Campus Facilities for the following rooms and buildings:
John E. Dolibois Room: formerly the Shriver Center multi-purpose room, named in honor of one of Miami's most distinguished alumni.
The three new geothermally-climate-controlled residence halls on Western College Drive as Stonebridge Hall (south side of Western College Drive), Beechwoods Hall (north side of drive, near Bachelor) and Hillcrest Hall.
Western Walk: a new walkway that will go from Bachelor Hall through the Western campus.
Western Dining Commons: the new dining hall on Western campus
Chestnut Fields: the former Talawanda High School site, including track and playing fields for recreational sports.
Rachel Day Perrin and S. Joseph and Jean Naughtrip Scholar-Leader Room 308 Stoddard Hall: adds Naughtrip, an alumna who recently passed away.
Trustees approved a new parking permit structure to provide free parking for carpool drivers of three or more employees and reduced parking for carpools of two employees beginning in July 2015. Parking fees, which have not risen from $30 since 2008, will rise to $75 for the July 2015 fiscal year and to $125 for the July 2016 fiscal year for central campus (red) permits. Daily permits will go from free to $2 and garage permits will rise from $330 to $375 in July 2015 and to $425 in July 2016 for faculty and staff. Most student permits will rise as well in 2015 and 2016.
A survey of Ohio's public university basic parking fees shows the lowest next to Miami is University of Toledo at $103 for employees and the highest is $816 for Cleveland State University.
In other action, trustees:
Authorized the university to participate in the Local Administration Certification Program that allows institutions of higher education in Ohio to administer state-funded capital facilities projects without the supervision, control or approval of the Ohio Department of Administrative Services.
Authorized the award of contract for the Wartsila Peaking Engines Control Upgrade to replace obsolete equipment and related maintenance needs, for a budget not to exceed $1,500,000.
Authorized the award of contract for demolition of the old Talawanda High School on Chestnut Street and construction of a new off-campus parking lot for a project budget not to exceed $2,400,000.
Approved the rank of emeritus for retiring faculty and staff.
Appointed Robert E. Coletti and Diane Perlmutter as national trustees for three-year terms beginning July 1, 2014.
Issued resolutions of appreciation to Michael Armstrong and Sue Henry, whose terms as national trustees end this month.