Tuition and Financial Aid
A Miami education is an investment that pays dividends for a lifetime. There are a number of options for financing, and we're here to help you make sense of it all.
Types of Aid
There are two types of aid available, Gift Aid and Self-Help. One or more types of aid may be included in your financial aid offer, depending on need and eligibility.
Gift Aid
These are funds that do not have to be repaid.
Self-Help
Self-help is your contribution toward your education.
Our Value
Top 50
Best Value Public Colleges
Princeton Review, 2022
87%
of first-year students received gift aid in Fall 2020 (money that doesn't have to be paid back)
Miami University Data
30+
Combined degree programs allow students to earn a bachelor's and master's degree in four or five years
FAFSA
To be considered for need-based financial aid and scholarships, the Free Application for Federal Student Aid (FAFSA) must be submitted yearly. We're here to help with next steps and important deadlines.
Federal Verification
Some students that file the FAFSA may be selected for the Federal Verification review process, which confirms the accuracy of the information provided on the FAFSA. Completing this process is important to finalizing federal aid funds and should be completed in a timely manner.
Miami's Tuition Promise
We offer an extra layer of assurance to all first-time undergraduate students and their families. Renewable scholarships and financial aid dollars retain their value over the entire four-year period, and we freeze some major costs that make a major difference when you graduate.
The One Stop provides the most common student services through a single office, for your convenience. Contact the One Stop for assistance with registration, enrollment, financial aid, billing, payment, and student records.
Find more information on finalizing and maintaining aid eligibility, how enrollment changes could impact aid, and much more.
The Student Success Center (SSC) focuses on advocacy, problem-solving, and retention. With the goal of increasing student persistence to graduation, the staff helps students untangle and resolve complex problems and provides assistance with navigating University policies and procedures.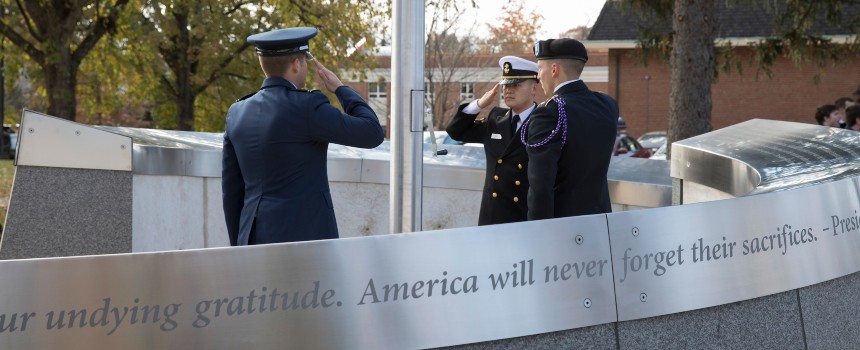 Miami University provides assistance for veterans, active members of the U.S. Armed Forces, and their dependents seeking educational benefits through the Department of Veterans Affairs (VA).