Miami students immerse themselves in unique programs this January Term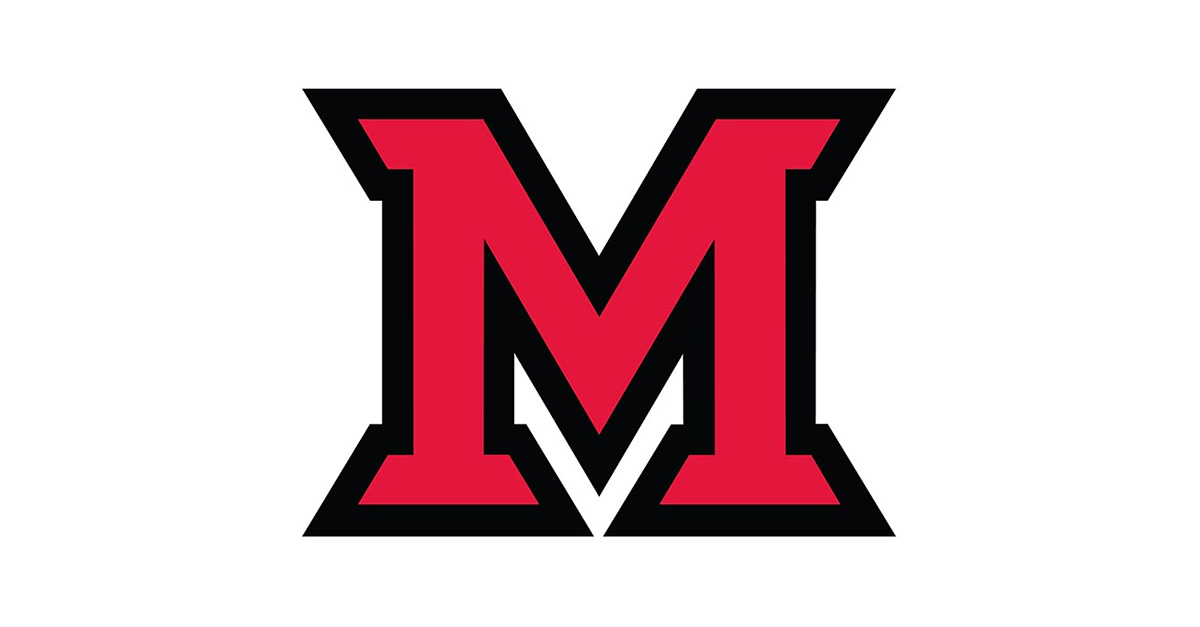 Jan 03, 2017
Written by Maggie Thomas and Madison Witherell, CAS communications interns
Miami's 4th annual Winter Term (also known as January Term, or J-Term), which began this week, offers students the opportunity to participate in a variety of different immersive study abroad and study away programs, including some on campus and online. With dozens of classes and program options, there is something for all interests.
Last year, 4,916 Miami students registered for credited winter term courses, which include online, in-person, and hybrid options. This year, according to the Office of the Provost, 5,013 Miami students are registered for 513 course sections taught by 332 faculty.
Courses generally last for 3 weeks and take students throughout the country and all over the globe. A few of the experiences being offered include:
Inside Chicago
Jamaica: Globalization and Development
Psychology of Dogs: Foundations
MU2DC
Ohio Public Leaders
Shadowing and Networking Inside Chicago
Students from the 2015 Inside Chicago group pose in front of Richard Haas' mural Chicago Architecture (Chicago City Hall).
Inside Chicago combines 16 students, the Windy City, and the opportunity to explore job industries represented by Miami alums. With Chicago having one of the largest concentrations of Miami alumni, the development of this program was a foregone conclusion.
For the program's second edition, students interested in building their network and gaining job experience are taking advantage of a number of different career opportunities focused on public relations, marketing, sales, and advertising — all in the heart of Chicago.
"It's really amazing the kind of advice that our alumni professionals are willing to give," said Christe McKittrick, clinical professor of strategic communication and director of Inside Chicago. "I think that's why these students have been very successful in landing internships and entry level jobs — their perspective of the industry is so much greater after going on the program."
While in Chicago, students will experience 10 days of site visits, followed by 4 days of targeted job shadowing. The group plans to visit over 20 different corporations, an increase over the program's first year, which included the mayor's office in City Hall, Jasculca & Associates, Mesirow Financial, Catamaran, Beam Suntory Inc., Spark SMG, 1871 Tech Nexus, and Ernst & Young. Among the new corporations added to the list for 2017 are Uber, Fleishman-Hillard, and Synchrony Financial.
"The site visits provide students with insight on what it takes to land a job in industries such as advertising, media, and communications," McKittrick said. "This unique opportunity has already helped some students land internships and jobs."
McKittrick added that by emphasizing a variety of different companies, students get exposed to industries they might have never thought to work for.
"Inside Chicago is going to help me in the future to find employers and to reach out to people," said 2016 American studies and history major Cecilia Simon in 2015, after participating in the program's inaugural trip. "I have newfound confidence, and I know that it's not always about your major but it's also about you."
"Our students have often been surprised about all the opportunities possible," said McKittrick.
Engaging in Rich Cultural Traditions in Jamaica: Globalization and Development
A Miami student tutors Jamaican school children in 2016.
Students will gain a genuine service learning experience by spending 2 weeks in Jamaica this January. Jamaica: Globalization and Development is a 6-hour course that introduces students to the Caribbean island nation's challenges and opportunities of globalization and economic development. The trip meets both service learning and experiential learning requirements for Miami.
According to political science professor and co-director Abdoulaye Saine, the study abroad course looks at the country in terms of its history, economics, and politics. "It is driven by the quest to really understand Jamaica, the people, and the culture," he said.
While in Jamaica, students communicate with policy makers and peers at the Catholic College of Mandeville. Additionally, they engage in a significant amount of service by helping build and paint houses for the poor, tutoring children, serving the elderly, and visiting hospitals.
"We gave so much back," Saine said, reflecting on past trips. "It wasn't tourism; we were immersed in the culture…It was a true hands-on experience."
Both Saine and the program's other co-director, Paula Saine, were impressed by the actions of students on the trip last year.
"I have never seen a bunch of students work so hard," Saine said. "All the students came back really transformed."
Twelve students are participating in the trip this year. As a result of their enthusiasm in the course, the program will be held during summer 2017 as well.
Exploring the Psychology of Dogs
Students pet Ranger (Ohio State Parks) while on 'Psychology of Dogs' (non-online version) field trip.
No matter where they may be spending J-Term geographically, students have the option of taking an online course, PSY 320Z, that provides an overview of the psychology of dogs. Taught by senior lecturer in psychology Carrie Hall, the course has enrolled a total of 22 students this January.
"Psychology of Dogs: Foundations covers research related to the evolution of dogs and wolves, prenatal development, social development, aging processes, visual perception, olfaction, and socialization processes," said Hall. "In addition, it examines research techniques that have been developed for or adapted to the study of dogs."
Hall said that this is the first time this specific course is taught, although she has taught other similar classes in the past. She has seen a strong interest in the topic demonstrated by students.
"They tend be excited to learn about dogs as a fun topic at the beginning of the class," she said. "Then, throughout the course, I think the class starts to really experience the psychology of dogs as a research-based content area."
Not only have students enjoyed taking these classes, but Hall said they have become very meaningful for her as well and are her favorite ones to teach.
"They are rewarding because the students are enthusiastic about and deeply engaged in the material," she explained. "I also like to hope that there is some positive impact for dogs that the students encounter or will encounter in the future."
Making Connections with Miami Alumni in MU2DC
The 3-credit hour course known as MU2DC gives students interested in pursuing a career in Washington, DC the chance to meet with and learn from Miami alum and other leaders. Chris Kelley, lecturer in political science, is the course instructor and accompanies students to our nation's capital this month.
"Students will spend the first 2 weeks with online instruction, followed by one week spent in DC," Kelley said. "The trip will include the period leading up to and including the 2017 presidential inauguration."
On top of that, one day in DC is set aside for each student to have the opportunity to shadow someone of interest. The purpose of the shadowing experience is to show students what it's like to work in DC, specifically within the type of career they are interested in.
Cheryl Gibbs, senior clinical professor in journalism, is a facilitator for MU2DC who has also been involved with Miami's famous Inside Washington program. She explained that the idea for MU2DC was inspired by Inside Washington, which is offered over both the summer and during the academic year.
"I like the fact that MU2DC will give more students an opportunity to go to DC through Miami's own programs," Gibbs said. "It's a very limited time commitment, but there will be a lot of great experiences for the students in the city without them having to commit a full semester or the bulk of their summer there. Our January trip gives a little more emphasis in bringing students in contact with alumni."
Patrick Haney, chair of political science, sees this program as a great opportunity for students to find possible internships, jobs, and engage with the Miami alum community in DC.
"The overarching goals of the program are to engage students with the Miami community in DC, and to engage our friends and family in Washington more deeply," he said. "The MU2DC Advisory Board has been especially helpful in making this program possible."
Learning the Intricacies of State and Local Government with Ohio Public Leaders
2017 Ohio Public Leaders Fellows pose with Dr. Gregory Crawford, President of Miami University.
This January, the Ohio Public Leaders (OPL) fellowship program has assembled a cohort of 14 students, its largest ever. They have just embarked on their 3-week fellowship experiences across the state of Ohio.
OPL students are placed into practical, co-curricular fellowships in various state and local government institutions. These immersive experiences pair them with professional mentors, such as county commissioners and judges, who provide specific guidance and instruction.
"The OPL mentors are prominent leaders in local and state government, with the majority being Miami alumni," said Phil Russo, professor of political science and director of the OPL program. "They cover a range of professions in various Ohio cities, and student fellows assist them on special projects."
Students fellows work with their mentors on projects that are matched to their own career interests. Their paid fellowships may range from $1,000 to $5,000.
Russo, together with political science clinical faculty member and co-director Mark Morris, began the OPL program in 2012 with only two students participating. Now, 41 Miami students have been awarded OPL fellowships to date.
"Our students receive a 3-prong opportunity to complete applied research, engage in experiential learning, and gain intimate professional mentoring," Russo said.
OPL students come from a diverse group of studies. The latest group includes not only public administration and political science majors but also those in Spanish and Black World studies. Yet despite the diversity in majors, there is one thing the students all have in common: they are all in the top of their classes and are passionate about local and state government.
More Opportunities to Come
Whether students are looking to network and build career connections, immerse themselves in community service, or take an interesting course online, Miami's January Term programs are certainly one-of-a-kind. All these experiences share the goal of bringing students enjoyment, cultural enrichment, and a blueprint towards success in their future careers.