2018 College of Arts and Science graduation ceremony features student Max Leveridge and alum Scott Hess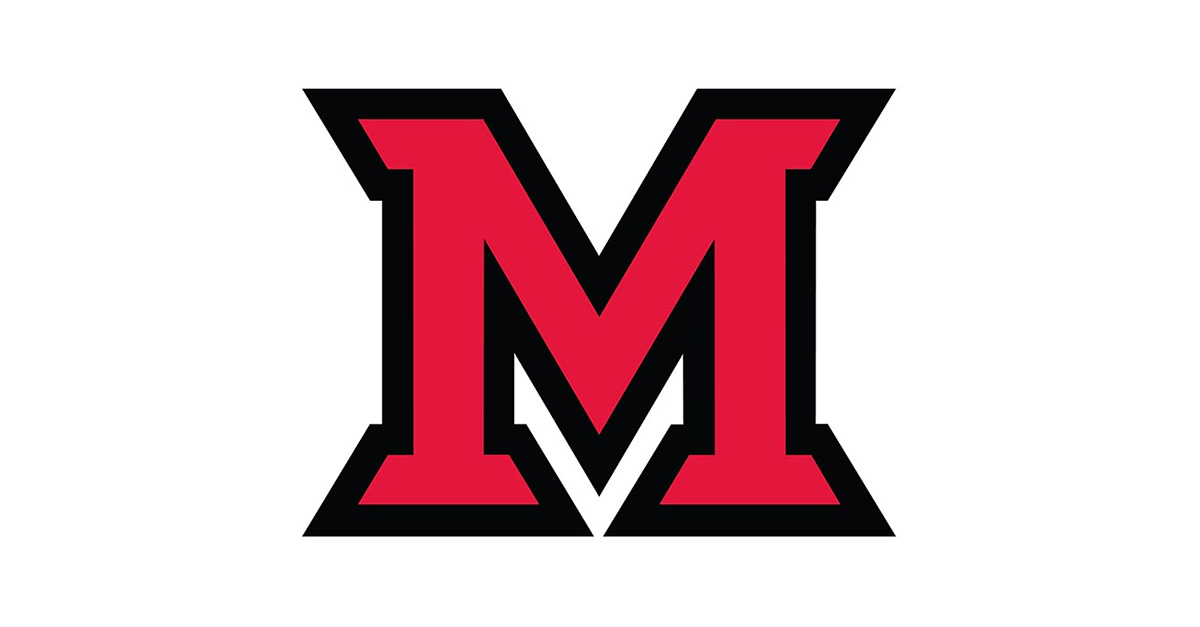 May 23, 2018
On the evening of Saturday, May 19, new student graduate Max Leveridge and 1989 Miami alum Scott Hess took the stage in a packed Millett Assembly Hall to address the College of Arts and Science's graduating Class of 2018, along with their families and friends.
As announced by dean Chris Makaroff, the 2018 CAS Recognition Ceremony honored a total of 1,353 bachelor's graduates and 165 Master's graduates.
In addition, among the CAS students graduating that evening:
195 students graduated with distinction or honors, including 110 with University honors and 85 with departmental honors
309 students graduated with Latin honors, including 182 cum laude, 79 magna cum laude, and 48 summa cum laude (with a GPA of at least 3.95)
"This is a special time when we get to recognize the many accomplishments of our students who have worked hard for four, and yes, sometimes five years to attain the worthy goal of a Miami education," Makaroff told the audience. "During this time you have accomplished much and made a lasting impact on the faculty and your fellow students."
Max Leveridge: 2018 Student Speaker
Originally from Dublin, Ohio, Leveridge majored in environmental Earth science, with co-majors in environmental science and sustainability. He is currently a student in Miami's combined BA-MA program for environmental science and graduate certificate program in geographic information science (GIS), expecting to graduate in 2019.
As an undergrad, Leveridge worked extensively with professor of geology and environmental Earth science Mike Brudzinski on a research project investigating the link between deep wastewater injection and human-induced earthquakes here in Ohio.
"Environmental science is very interdisciplinary," he said. "And it's one of those classes you need to understand what is happening in the world."
Scientific Method … with a Twist Video Transcript
Scott Hess: 2018 Alumni Guest Speaker
Calling himself "an unlikely graduation speaker," Hess received his BA in English: creative writing in 1989. He is the chief marketing officer at Chicago's Spark Foundry, one of the world's largest media agencies. He also studies, writes, and speaks about generational theory — the field of sociology that aims to understand how people born around the same time share common attitudes, beliefs, and behaviors.
He has given more than 600 speeches nationwide, including a TEDx Talk in San Francisco called "Millennials: Who They Are and Why We Hate Them" — which he describes as an actual "love letter" to that generation.

"The reason we hate them is because we're jealous of them — because they're better than us!" Hess told the large, amused crowd of millennials in the audience.
Read more about Scott's background in the April 2018 CAS press release Spark Foundry CMO and Miami alum Scott Hess chosen as CAS commencement ceremony featured speaker.
A Good Life Is About People Video Transcript
Platform Party
Aside from Dean Makaroff, the 2018 CAS platform party consisted of:
guest alumni speaker Scott Hess
Jagdish Bhati, member of the University Board of Trustees
Pat Haney, professor of political science and associate dean
Ian Yeboah, professor of geography
Herbert Jaeger, professor of physics
Linda Marchant, professor of anthropology
graduating student Hannah Shepherd (2018, political science)
James Oris, University Distinguished Professor; Associate Provost for Research; Dean of the Graduate School
student speaker Max Leveridge
Renée Baernstein, professor of history and associate dean
Steve Wright, professor of statistics and associate dean
Ted Peters, assistant dean
Carol Olausen, director of the American Culture and English Program
Stephen Lippmann, associate professor of sociology