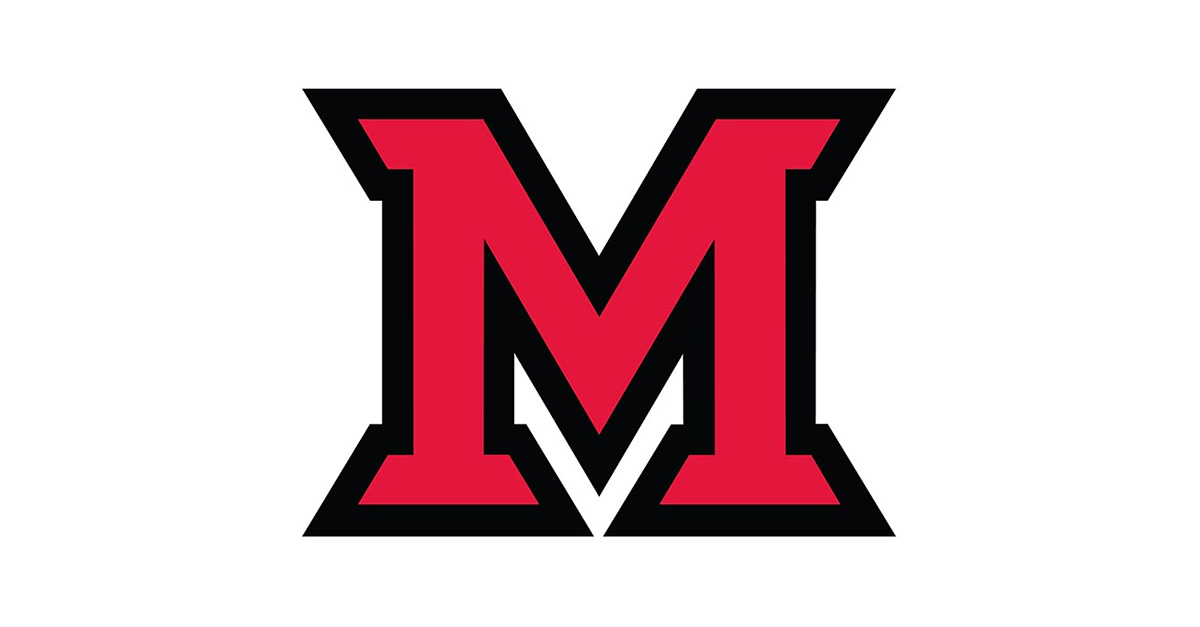 Mar 17, 2021
Greetings Miami Community
Here is the "weekly three" from the Office of Institutional Diversity.
Standing in Solidarity
There has been a significant rise in bigotry and hate towards Asian Americans over the last year. Yesterday's mass shooting of eight individuals in the Atlanta (GA) area, six of which were Asian American women, adds to the suffering and trauma of members of our community. While recent reports state that this may not have been a racially-motivated attack, its occurrence in conjunction with the general rise in bigoted acts towards Asian Americans has left many feeling hurt and traumatized.
We want to first offer our support to any individual in our community who was harmed by the incident and remind you that we have resources available to you (e.g., Student Counseling Center, EAP program).
We also want to strongly encourage anyone in our community who experiences biased or bigoted acts to report the incident so that we can respond accordingly.
We stand in solidarity with you.
One: DEI Implementation
Women's history month will be celebrated in the month of March at Miami University. 
In efforts to promote allyship, a
pillar of the DEI Task Force
, The Office of Institutional Diversity and Inclusion strives to reach out in partnership to the community with the aim of advancing DEI. We value relationships that have been forged and continue our efforts to strengthen those and build even more. To that end, we invite you to submit content for programming, lectures, events, and initiatives you would like to be featured by the Office of Institutional Diversity and Inclusion's webpage dedicated to Women's History Month. We encourage all members of our community to promote your Women's History Month events on our university calendar. In order to do this, you must submit your event to the
university calendar
and tag it with Diversity and Inclusion under Events By Interest. Each office should have a designated calendar manager already assigned. If needed, you can review the
Localist calendaring tutorial
.
"Behind the Scenes" Town Hall
Vice President of Advancing Strategy, Partnerships, Institutional Relations, and Economy, ASPIRE, Mr. Randi M. Thomas, Esq. (pictured) will conduct his "Behind the Scenes" Diversity, Equity, Inclusion Town Hall" on March 29th from 12:00-1:00 p.m. Please pencil in this date/time. Registration details will be available on Monday, March 22nd.
Two: Community Updates
"Are You As "Woke" As You Think? It's Complicated"
Join The College of Engineering and Computing's Women's Advisory Council in partnership with Miami Alumna, Trisha Daho '93 for a frank conversation about Diversity, Equity, and Inclusion titled, Are You As "Woke" As You Think? It's Complicated, on March 22nd at 12PM. Starting with questions like: What is the state of our institutions and organizations around the development of truly diverse, equitable, and inclusive environments? What is the impetus toward creating solutions? We will explore where we are, where we are going, and what each person and organization can do to effect positive changes with real impact. All are welcome to attend this webinar.
Trisha Daho '93 went on to earn a law degree from Case Western University. She spent most of her career leading large, diverse teams toward the delivery of value for her clients at a Big 4 Accounting and Advisory firm. After making partner in 9 years, she was charged with building thriving practices in 4 different regions of the country where she cultivated leaders who have gone on to become partners, CFOs, CEOs, and much more.
Age-Friendly (AFU) Global Network
We're happy to report that Miami University became a member of the Age-Friendly (AFU) global network. While there is still a formal press release in the works (Stay tuned), there is an active survey right now to try and understand Miami's current climate on age friendliness. All survey responses are anonymous and all findings will be reported for groups, never for individuals.The survey results will help Miami University identify its age-friendly assets and gaps and will also help to understand what age-friendliness means in higher education and how we can make more progress toward an age-inclusive university.
Intergroup Dialogue applied to Classroom Teaching
A reminder that The Center for Teaching Excellence (CTE) is offering a 4 part seminar series on Intergroup Dialogue applied to classroom teaching. This new series is designed to support instructors in improving learning outcomes by transforming classroom environments in alignment with the DEI Pillars and Recommendations from Miami University's DEI Task Force. Part Three of the seminar series, Navigating Microaggression in the Classroom, takes place on March 26, from 10-11:30am.
Three: Celebrations & Recognition
National Civil Rights Conference
Miami University will host the 10th Annual National Civil Rights Conference (NCRC) in the summer of 2021.  Miami University was chosen to host the conference because of its sponsorship of the conference, its history of activism tied to Freedom Summer, and the numerous civil rights landmarks and sites around campus. The theme for the 2021 conference is Rise, Advocate, Educate, and Cooperate:  The Challenge of Change. The NCRC will be held June 20-22, 2021.
The deadline for submission of paper, panel, poster, and artistic production proposals is April 1, 2021. Proposals should be submitted electronically and must include title of paper or panel, author(s) name and affiliation(s), 200-250 word abstract of the paper or panel, and contact information. Proposals may be submitted to the conference chair at kdparker@civilrightsconference.com. Conference updates, sponsorship information and forms, and registration information and materials may be obtained by visiting National Civil Rights Conference. The National Education and Empowerment Coalition, Inc., Miami University, and the Coushatta Tribe of Louisiana are proud co-sponsors of the 10th Annual National Civil Rights Conference.
"Seeing Differently" Certificate Program
Louise M. Morman, executive director of the Lockheed Martin Leadership Institute in the College of Engineering and Computing, is excited to announce a new and unique program launching on March 15.  SEEING DIFFERENTLY is a virtual 10-week transformational leadership development program where the underrepresented are overrepresented. The Inaugural cohort is diverse, including seasoned leaders from industry, younger professionals, higher ed professionals, and students. We express our deep appreciation to FIS and Miami University for their sponsorship of the inaugural cohort.  If you'd like to learn more, email Ms. Morman.
Miami University was recognized by INSIGHT into Diversity with the Inaugural Jesse L. Moore Supplier 2021 Diversity Award
Miami University was awarded the Jesse L. Moore 2021 Supplier Diversity Award. The national award honors colleges and universities that take proactive steps to support and engage with minority-owned businesses through supplier diversity offices, unique programs and leading initiatives. Award recipients were selected by INSIGHT Into Diversity based on their efforts to engage and retain suppliers from underrepresented groups.
Women's History Month Updates
March is women's history month and at Miami University there will be several events, lectures, and programs. View calendar and register to attend upcoming events including:
The History of the Frontier of Nursing, March 23, 7PM
Women Are the Power of the Vote, March 24, 1PM
Religious Holy Days and Holidays
3/19-3/20 Naw-Rúz (Bahá'í)
3/28 Palm Sunday (Christian)
3/28-29 PESACH (Jewish)
3/29 Holi (Hindu)
3/29 Hola Mohalla (Sikh)
Love and Honor,
Dr. Anthony James, Jr.