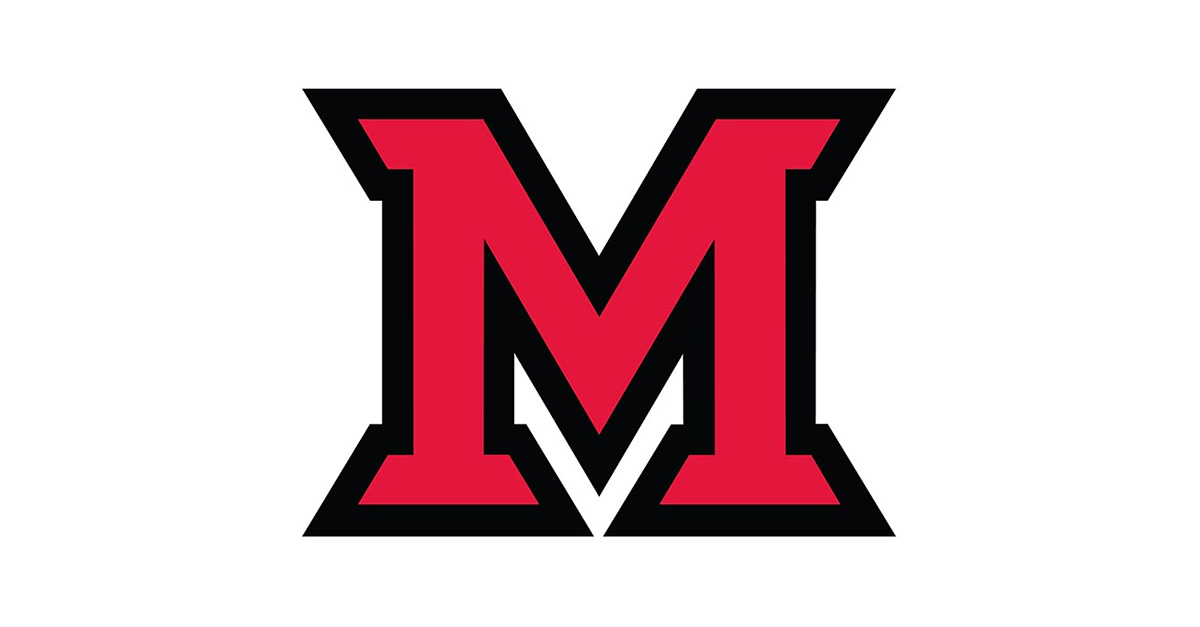 Apr 21, 2021
Greetings Miami Community
Here is the "weekly three" from the Office of Institutional Diversity.
Statement from Interim VP Institutional Diversity and Inclusion
The murder of George Floyd has made an impact on this country and how we view race, diversity, equity, and inclusion in many ways. I join President Crawford and all those who stand for justice and racial equality, in affirming the necessity of dismantling systemic racism and oppression in this country. As Miamians, we are committed to inclusive excellence, supporting each other, and doing our part to make this world a safe and equal place for everyone to live and thrive. In the coming days and weeks, please keep an eye out for programming, within your divisions and units, to help us engage efforts that open pathways of opportunities for all people. We urge you to engage in the political process, uplift and advocate for one another, and strive to be the light that erases hatred from our society.
Vice President of Student Life, Dr. Jayne E. Brownell will conduct her "Behind the Scenes with Student Life" Diversity, Equity, Inclusion Town Hall from noon-1 pm on April 22. After registering, you will receive a confirmation email containing information about joining the webinar.
Miami University Diversity and Inclusion Award Nominations
The Miami University Diversity and Inclusion awards are given to both individual faculty and staff as well as university offices or divisions that have enhanced the diversity of our community and elevated inclusive excellence as a top priority at Miami. Please submit your nominations for the Miami University Diversity and Inclusion Awards by April 30. The CODI Subcommittee (DEI Recognition) will review all nominations for the awards and assist in the selection of the 2021 recipients. The awards ceremony will be virtual this year.
Across the Divide Conference
The Third Annual Miami University Across the Divide Conference is the primary Diversity & Inclusion showcase for Miami University, with a goal to promote a deeper community understanding of the key issues and diversity activities across the institution. The theme for the 2021 conference will be "Achievement & Opportunity." This theme allows us to celebrate the areas we are doing well, while also acknowledging areas of promise and examining pathways for improvement in those areas. This year's conference will be in person on October 8, 2021, from 9 am–3 pm.
Call for proposals is now open until June 1 at 11:59 pm.
College of Arts and Science DEI Webpage Launch
As part of a renewed initiative to help demonstrate Miami University's "philosophy and belief that a diverse academic community is among an institution's greatest strengths," the College of Arts and Science (CAS) has significantly broadened its efforts to develop and offer new programs and resources devoted to diversity, equity, and inclusion with the launch of its DEI webpage.
Applications Open for Diversity, Equity, and Inclusion Certificate Program
Faculty and staff are invited to apply for participation in Miami's 2021-2022 Diversity, Equity, and Inclusion Certificate Program sponsored by The President's Office, Office of the Provost, Office for Institutional Diversity & Inclusion, and Department of Human Resources. The 18-hour Diversity, Equity & Inclusion (DEI) Certificate Program is designed to provide a valuable professional development opportunity for Miami faculty and staff to help increase individual aptitude and knowledge in foundational concepts of diversity, equity, inclusion, and social justice, provide ongoing opportunities to build upon their capability to appreciate differing perspectives, and gain valuable skills to contribute to a welcoming and inclusive learning and professional environment at Miami. Participation is open to all full-time faculty and staff on the Oxford, Hamilton, Middletown, and Voice of America campuses. Space is limited. There is no cost to participate in this certificate program.
Application Deadline: Friday, May 7, 2021
Dialect Diversity in American Sign Language
On Thursday, April 22, at 5 pm join Dr. Joseph Hill, Miami University Alumni, Associate Professor of ASL and Interpreting Education National Technical Institute for the Deaf, Rochester Institute of Technology (expert on Black ASL), Dr. Rezenet Moges-Riedel  Lecturer, ASL Linguistics and Deaf Cultures Program, Linguistics Department, California State University, Long Beach, and Dr. Melanie McKay-Cody, Linguistic and sociocultural anthropologist and Deaf Cherokee for a conversation on the dialect diversity in American Sign Language.
Annual Diversifying Psychology Weekend
Miami University's 3rd Annual Diversifying Psychology Weekend. The Department of Psychology is seeking students to participate in the 3rd Annual Diversifying Psychology Weekend event, scheduled for Saturday, May 1. This event is intended to help students from underrepresented and diverse backgrounds learn more about research and graduate school in psychology, prepare to apply for a doctorate in psychology, network with graduate students and faculty, and learn more about what Miami's psychology department has to offer. The psychology department is especially interested in reaching individuals who may be less connected to the people and experiences that often privilege applicants during the graduate application process, as well as attracting attendees from a wide range of backgrounds that are underrepresented in psych science. To learn more or to apply, please visit: www.MiamiOH.edu/DiversifyPsych.
Three: Celebrations & Recognition
Asian Pacific Islander Desi American (APIDA) Heritage Month Calendar
APIDA Heritage Month is typically celebrated in the month of May. As May at Miami is a busy month with final exams and graduation, OIDI will be acknowledging APIDA Heritage month events throughout April and early May. In efforts to promote allyship, a pillar of the DEI Task Force, The Office of Institutional Diversity and Inclusion is reaching out in solidarity to the Miami University community with the aim of advancing DEI at Miami University. We value relationships that have been forged and continue our efforts to strengthen those and build even more. We encourage all members of our community to promote their APIDA Heritage month events and invite you to submit your event to the University Calendar and complete the Weekly Three Submission.
Wayne Embry Recipient of Freedom Summer of '64 Award and Statue Unveiling
In this upcoming event, Miami University will honor NBA executive and basketball icon Wayne Embry (Miami '58) and his late wife, Terri Embry (Miami '60), with the Freedom Summer of '64 Award. The award is bestowed by Miami University each year upon a distinguished leader who has inspired the nation to advance civil rights and social justice. The award will be presented this spring to Embry and posthumously to Terri, his wife of 62 years, for their "life's work as civil rights champions, mentors and as an inspiration to so many others."  The Embrys were selected for the annual award to honor their lifetime of commitment to social justice, for breaking racial barriers, and for their mentorship. The ceremony for both events will occur on May 18th, at 11 a.m. 
Religious Holy Days and Holidays
4/13 First Day of 30 Days of Ramadan (Islam)
4/13 Vaisakhi (Sikh)
The Sikh Student Association (SSA) at Miami University community marked the celebration of the Sikh New Year and sovereignty of their Khalsa religious-spiritual identity,

Vaisakhi

, this past weekend navigating the pain of the mass shooting tragedy at the FedEx facility in Indianapolis where 90% of employees were from the local Indianapolis Sikh, Desi/South Asian American community. MU SSA is holding space with a candlelight vigil honoring the memory of all the victims, four who were Sikh, this Thursday 4/22 at 7:30 PM at the seal by Roudebush Hall

4/13-4/22 Chaitra Navratri (Hinduism)
4/19-5/1 Ridvan (Baha'i Faith)
5/2 Easter (Orthodox Christianity)
Love and Honor,
Dr. Anthony James, Jr.