Notes from the art studio: The creativity and compassion of Leah Tuscany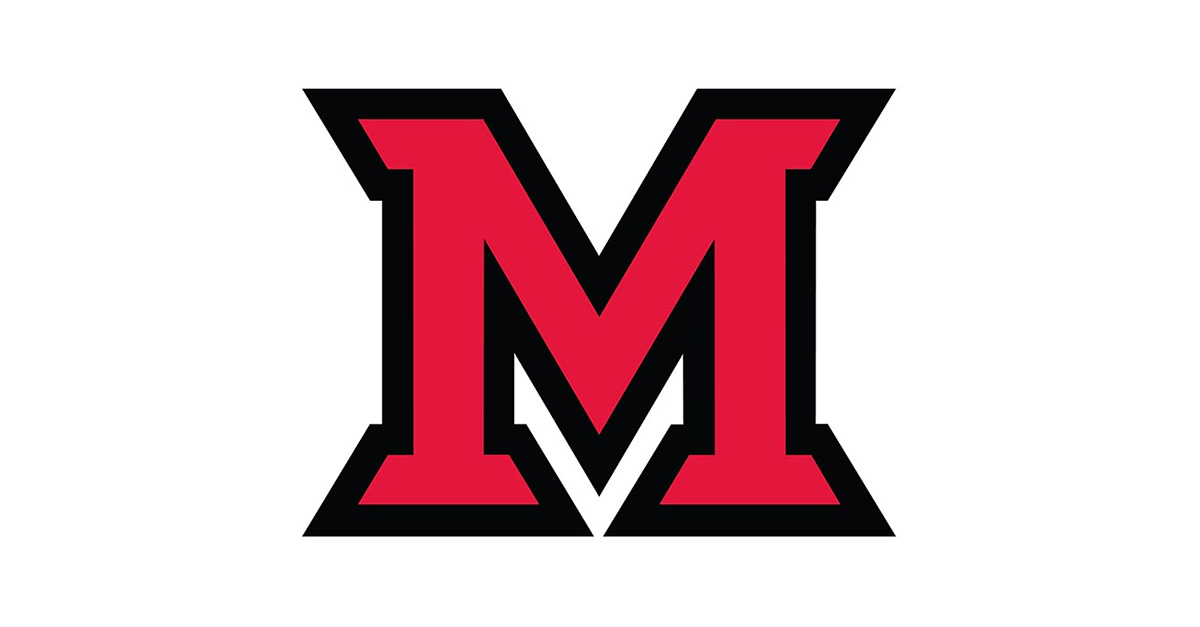 Apr 02, 2019
by Elizabeth Jenike, IT Services
Talking to Leah Tuscany is like taking a quiet, contemplative journey through verdant pasture. She has a way of drawing you in—welcoming you into her office, into her art studio, wherever she happens to be. It's a critical aspect of her job in IT, but really it's just an important part of who she is as a person.
Leah is the manager of business services for IT Services, recently put in charge of the administrative staff in IT. She is also our resident human resources expert. She helps IT personnel navigate hiring practices, insurance questions, workplace issues—everything an HR representative needs to do, and more.
Leah has been with IT Services for 14 years now, and she worked in Academic Personnel for five years before that. She enjoys the community here at Miami, and the work environment. Her favorite thing about her job, though?
"I'm a teacher by nature," she explained. "The thing I love the most about my job is helping people solve their problems. Whether it's helping people hiring for a job, or negotiating [Family Medical Leave Act paperwork]. I have an open door policy—I get interrupted 20 times a day, but it's the part of my job that I love the most. You never know who's going to walk in or what challenge may be presented."
The fact that people feel comfortable enough to just drop in to Leah's office is a testament to the important role she plays here in IT. As a literal human resource, she creates an inviting atmosphere where folks can feel safe talking to her and sharing their experiences. That's not something that happens overnight—or that everyone can do. It's a gift that people like Leah embody.
Heart and home big enough for all
As in her work, Leah's home is full of life. She lives on several acres of land with her husband Dave, several barn cats, a dog, two ponies (one of which may be pushing 40 years old!) and four alpacas (Hollywood, Tom, Abe, and Hoss). The local strays know they will find food and shelter at the Tuscanys' home; there is even a "holding cell" in their garage for ferals. Both males and female strays are held here until they can be taken to OARS (Ohio Alleycat Resource & Spay). Whatever the case, good homes are sought for all. Many homes have been found, but the rest are free to live in the hayloft and in the woods for their lifetime.
In her home, you can also find a nameless yellow-and-white cockatiel. "I caught him in my backyard," she said, almost offhand.
Well, of course that seemed like a story worth following. It seems that the bird turned up in her backyard one day, staying just far enough away to not be caught but always coming back. He stayed close for months, and eventually they developed their own language.
"I got to the point where I was able to call him in the morning," she said. "I would make a cheeping noise—and I could hear him like a quarter of a mile away. He would answer me!" She laughed. "So we had this relationship built up—and that made it all the more important for me to capture him, because he was now my friend."
As the months went on and it became colder, she knew she would have to bring him inside, or he wouldn't survive the winter. She tried everything. Nets, food, everything. Eventually, she used her problem-solving skills and set up a big dog kennel in the yard. She put food in it, tied a string to the door, and ran the string up through the second-floor window of her house. (Think the old-timey cartoons where animals could be caught under a box supported by a stick tied to a string.) She waited for him to enter the kennel, and then yanked the door shut from afar!
"He was so mad. He was jumping around and had all sorts of bad bird language for me. But I finally had him caught and safe from the winter ahead."
"He is very communicative; we talk to him every day. He can also whistle the Andy Griffith song."
In the studio
When Leah isn't helping local trap-neuter-release (TNR) efforts, whistling along with the cockatiel, or enjoying the company of the alpacas, she can usually be found making glass beads in the art studio in Phillips Hall.
Yes, you read that right: glass beads.
She has been creating glass art for a few years now. She started by taking advantage of some of the weekend and week-long classes offered in the art studio, and she took a class taught by one particular creative three years in a row.
"I took her class one year," Leah said. "And then I came back and took it the next year. And then I came back again after that. And finally she just looked at me one day and said, 'Leah, why aren't you doing this all the time?' She had a point."
She spends most weekends in the studio creating beads, scarves, and other kinds of art. Talking to Leah, you get a sense of her creativity and positivity. Her quiet passion for her art is infectious. She will gladly tell you about it, and the way she explains the process behind the bead-making is precise and easy to follow.
The glasswork begins when Leah turns on the oxygen concentrator and a gentle whirring fills the room. In the past, students have pointed out to her that the noise of the machine carries a cadence—like it's pushing music into the studio. It's appropriate, she thinks, because the hum of the equipment adds to and informs the peace she feels when she's creating. She turns on the burner, lights the flame, and then selects a length of glass.
The rest is a careful process of melting, lengthening, twisting, and waiting.
"I'm not artistically trained," she said. "I really took advantage of the opportunity at this university with the Craft Summer. It became a hobby and morphed into a passion . . . and finally became something that I wanted to share."
She embodies what a creative mind should be. "A big part of art is not only the making of stuff, but the sharing of it—and the knowledge, the community that comes out of that. My glass led me into learning about the precious metal clay (PMC) to make components with my glass.
"[Creative work] takes the pressure off. We all have pressures. This gives you some space to step back and not think. And you come out of that with something tangible!"
In addition to beads, Leah also makes scarves and other crafts. She spearheads the effort to make the clay chips that we create each year for the IT Services CHIPS program, as well.
We're glad that Leah has thrown in her hat with IT Services. Maybe you'll catch her in the art studio sometime soon.