Miami Information Security Officer moving on to new challenges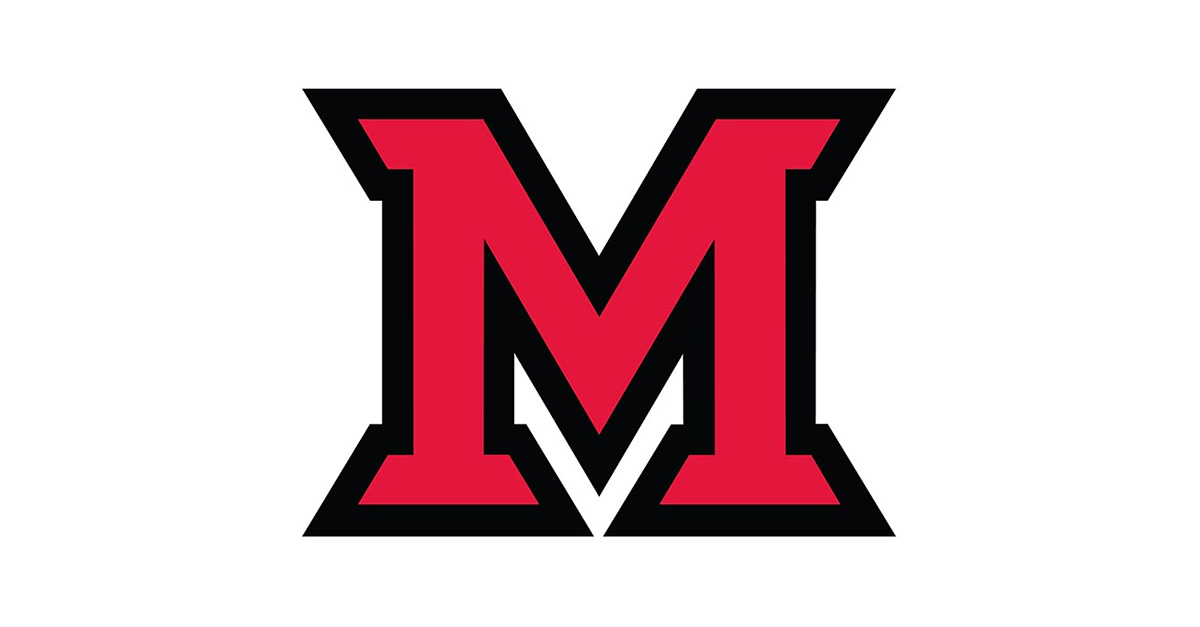 Oct 31, 2019
by Randy Hollowell, IT Services
At the end of this past July, IT Services, and Miami as a whole, lost a very strong advocate for making the University a better place. After 11 years as our assistant vice president of security, compliance, and risk management and CISO (Chief Information Security Officer), Joe Bazeley moved on to begin the next phase of his life and career.
Bazeley and his wife Jennifer, a former Miami librarian, have moved to the east coast, where Jennifer has recently accepted a position with the Yale University Library. Joe has also found a couple of new gigs, serving as Chief Information Security Officer at both Wesleyan University and Trinity College in Connecticut.
To say Bazeley was only Miami's CISO would be greatly underselling what he brought to our organization. During his time here, Bazeley served on a variety of University committees, spoke to a number of classes and campus organizations, and partnered with the University Police Department and the Office of General Counsel on all things security.
"Joe serves as counselor for half of IT Services," noted VP of IT Services David Seidl. "He is a great listener and sounding board. Everybody I have encountered on campus knows and respects Joe." To get a great insight into who Bazeley is as a person, including his love of cats and scuba diving, be sure to check out the IT News Profile of him from 2017.
Bazeley was also very good at what he did. While at Miami he was instrumental in establishing a number of high profile and vital security initiatives. Everything from multi-factor authentication (Duo), vulnerability scanning, and University-wide compliance efforts. He always had the best interest of the institution in mind with his decisions.
Connie Johnson knows this very well. She worked very closely with Bazeley as a data security analyst. "You can tell Joe is very passionate about what he does, and I feel he has made quite a difference at Miami in the time he has been here. What I appreciate the most is his ability to listen to client's needs and address them accordingly. Security is a balancing act and brings its own challenges.  Joe is very good with people and good at balancing the needs of/for security with people's needs."
Although they didn't necessarily always see eye-to-eye on everything, there was a joint respect between Bazeley and Miami's General Counsel. And they worked very well together. "We have had some good adventures together," noted Robin Parker. "I think he is terrific and we will miss him terribly. He is smart, helpful and always made things work. Whatever challenge we gave him, and we have given him plenty," she added.
Bazeley and Parker worked so closely at times that they even had to set some ground rules. "No calls after 4 pm on Fridays," she said. "Unless it was an absolute emergency."
Being the voice of information security on campus is not easy, or often popular. But Bazeley had a special gift for being firm and amiable at the same time, as noted by security engineer Tony Kinne. "I have a great appreciation for Joe as a boss and manager. His reasonableness and fairness to all sides in regard to accepting and mitigating risk I think has really changed the perception of the security team among other departments and groups from what had been the 'office of no'."
Seidl agrees. "He was always the calm and thoughtful voice in the room."
As manager, he was a great role model for all that worked for him and around him. "Joe has had a great influence on me and on how I approach things," said Johnson. "It has been a pleasure to work with Joe and to have him as my manager and as a mentor."
Kinne shares a very similar view with Johnson. "His encouragement, challenging tasks, feedback and advice has helped me grow tremendously over the last five years. I am sad to see him go, but happy he has the opportunity for new adventures. And I'm sure I'm not the only one that will miss the ice cream."
There were not very many IT Services events that involved food that didn't also include some Bazeley homemade ice cream. And we are not talking about your everyday vanilla and chocolate flavors. His gourmet recipes usually included ingredients like bacon, chili flakes, or maple syrup.
Although you may not know what you were going to get with a Bazeley dessert, you always knew what to expect with Bazeley the security leader. "As a former ISO, finding an ISO of Joes caliber already here was absolutely delightful," Seidl recalls. "The University is in a far better position security-wise because of Joe's contributions over the past decade."
New Era for Miami Information Security
Although Joe Bazeley did a wonderful job in his role as CISO at Miami, the position he left will be placed in very capable hands. Those hands belong to John Virden. Virden will officially begin his duties as CISO on Monday, November 18. Virden has a wealth of information security experience and knowledge, most recently as the CISO at the University of California, Riverside. Along with his time in higher education, John has also spent a significant amount of his career serving in a variety of security positions within different facets of the US military. Look for a more thorough introduction and welcome for John in a future IT Services newsletter.