Reaching new heights with accessibility specialist Nick Laes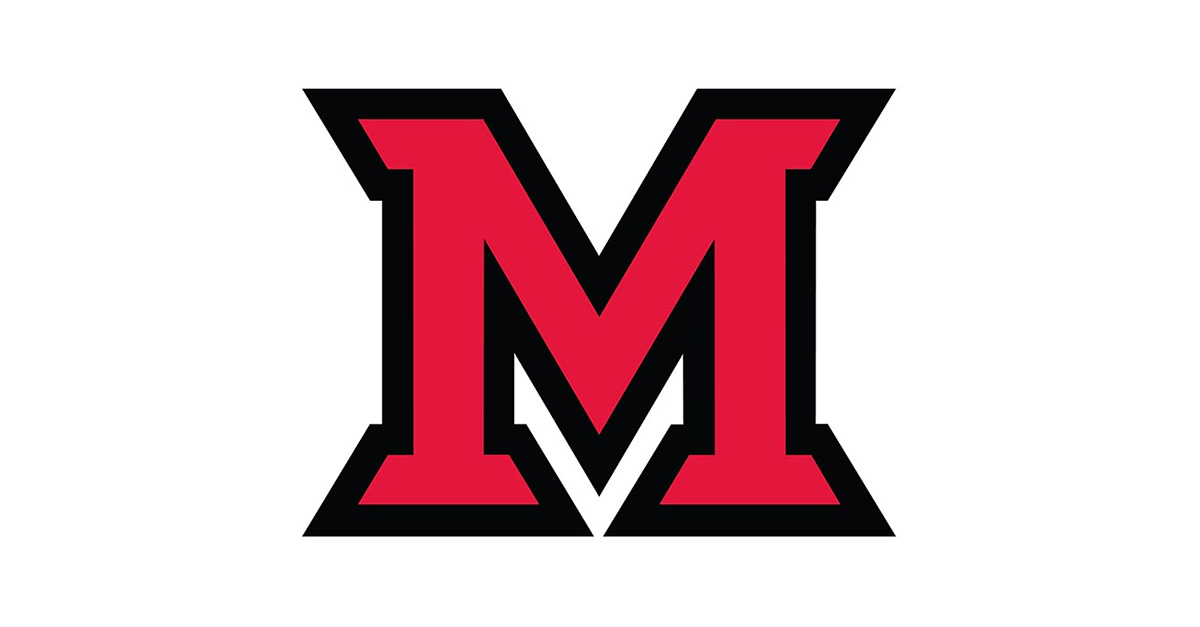 May 04, 2021
by Elizabeth Jenike, IT Services
When it comes to making sure campus technology follows accessibility guidelines, it takes a team of dedicated people. AccessMU is that team -- and Nick Laes is one of those people.
Nick is the assistive technology specialist for AccessMU. He helps ensure that incoming public-facing applications -- the ones that have been purchased or will be purchased by University departments -- have been tested and meet Miami's accessibility standards. He helps facilitate the testing process of these apps and makes sure that the vendor is aware of his findings so they can address any issues in their product.
"The most rewarding aspect of the job is establishing a mutually beneficial partnership with the vendor," he said. "This improves access for our students while strengthening the product's marketability."
Essentially, if you are using a Miami resource that we've added in the last couple years, it was probably Nick who did the analysis on that product.
Nick, who has a bachelor's degree in business operations management from the University of Wisconsin-Milwaukee and a master's in business administration from California State University, Northridge, is an active guy and enjoys spending time outdoors. He and his family take their pop-up camper to exciting new places and learn all about the unique nature of different areas of the country.
"My proudest camping moment of the last year was completing a moderate 7.5-mile trail as a family in the Smokies," he said. "I carried my daughter, who was five years old at the time, on my shoulders most of the way."
"The best part of any trip is relaxing by the campfire with my wife after a long day of hiking or sight seeing."
Nick also enjoys coaching his ten-year-old son's youth basketball and flag football teams, which he has done for the last four years. His goal for each season is to instill individual confidence and team competitiveness in the children, helping them learn important lessons about competition, individuality, and teamwork.
"I really enjoy creating regimented practice plans that are action packed and strenuous," he said. "It is fulfilling to see the improvement in my son's game and to share in the successes of the team."
Thanks for all the hard work you do, Nick!
---
Welcome to Matt Striet!
We can't let unofficial-official Accessibility Month pass without mention of the latest member of the AccessMU team, Matt Striet. Matt joined us as a digital accessibility specialist in March, and he has been getting acclimated to working at Miami. So far he is enjoying using the technology in the AccessMU Center to remediate documents for faculty and staff.
Matt, who has an associate's degree in computer graphics and a bachelor's degree in integrated studies with emphasis in Computer Science, Education, Computer Graphics and Rehabilitation Counseling, joins us after serving in accessibility roles at various higher-education institutions.
"I have always enjoyed technology and learning new things in the technology field that help me cater to students in a higher education setting," he said when asked what he most enjoys about the field.
He is also an avid outdoor enthusiast and is actively involved in a group called The Wheeling Sportsman. The group gets disabled wheelchair users out doing outdoor activities that they may otherwise not be able to by themselves.
"People ask me all the time why I'm in a wheelchair, and I am very open with my story," he said. "I was stung by a freshwater jellyfish that caused me to be paralyzed from the waist down since I was 14.
"I am also a first time father to an almost one year old daughter named Charlotte," he continued. "I have been married to my wife for almost two years now and currently live in Germantown, Ohio."
Welcome to the team, Matt! We're so excited to have you aboard!