Jun 10, 2021
The Kissing Bug gets 'Fresh Air'
Miami professor's new book receives critical acclaim and national interest
By Jessica Rivinius, university news and communications
Daisy Hernández
Miamians heard a familiar voice on national airways June 8 when the music receded and famed NPR journalist Terry Gross introduced "Fresh Air" and the topic du jour: the kissing bug.
Formally known as triatomine bugs, these blood sucking insects can carry the T. cruzi parasite that causes Chagas disease — a disease that killed the aunt of Daisy Hernández, associate professor of English, and inspired her to write The Kissing Bug: The True Story of a Family, an Insect, and a Nation's Neglect of a Deadly Disease.
It's that book — seven years in the making — that found Hernández interviewed by Gross this week, living out a personal dream while telling her family's story. 
"I've been listening to Terry Gross my entire life, and I was just so surprised and honored that she—an icon of radio broadcasting—wanted to know more about me and my auntie," Hernández said. "It was an amazing experience because she did such a great job capturing both the memoir aspect and the research and medical history of Chagas disease."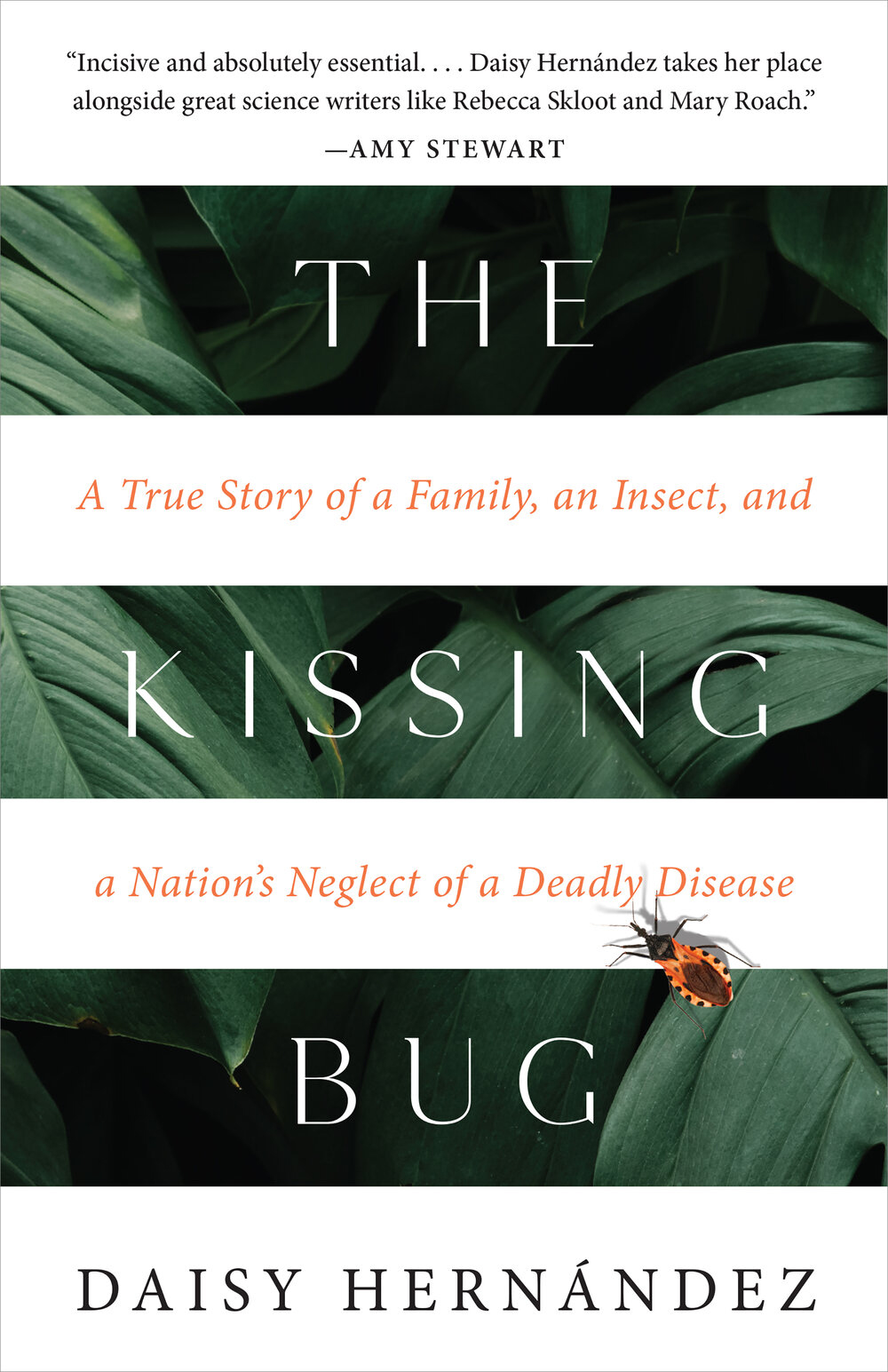 Like the interview, Hernández's new book centers on the Chagas disease but also delves into a discussion of race, sexuality, health disparities and generational divides. She had planned for the work to be a literary exploration into the disease and an opportunity to learn more about other Latinx families in the United States who suffered because of it. But she soon started asking hard questions and finding information others hadn't, such as an unethical research study in which the bugs were planted on a young Black man in a psychiatric ward to see if he would become infected with the deadly parasite. That is exactly what happened.
Her editor, Masie Cochran, encouraged Hernández to add a memoir perspective, which became the "spine of the book" and provided a structure for telling a larger, more complex narrative.  
"I feel an incredible responsibility to all the patients, doctors and family members who spent time with me and trusted me to tell their stories," Hernández said. "In this book, I address serious issues. Issues of racial politics. Issues of the intersectionality of race, gender and citizenship in the United States."
The Kissing Bug has been met with critical acclaim and attention. An NPR book review applauds Hernández for weaving together a family memoir with investigative journalism that "raises damning questions about which infectious diseases get attention and whom we believe to be deserving of care." The Washington Post review says "Hernández expertly skates the line between memoir and science tome, showing the personal effects of a disease perpetuated by a cascade of systemic failures." The book also appeared in the New York Times "New and Noteworthy" column.
"I hope people will read this and think about how healthcare works in this country," Hernández said. "I want them to think about what public health issues we are ignoring and why. I'm also hoping that this will raise awareness about Chagas disease for medical care providers and others who might come into contact with Latinx immigrants." 
Hernández, who teaches a popular intermediate nonfiction class, said that she brings her real world experience into the classroom. She recalls many times over the past seven years that she would give her students assignments to revise and assure them that she was working on the same thing. 
"There was more vibrancy in our conversations because of my book," Hernández said. "When I'm trying to teach something about, say, dialogue, I will lean on something from my book and incorporate that. I'll present a challenge I had and I'll show them how I worked through solving it." 
Hernández said she aims to train her students to have future careers as writers by serving as an editor that encourages them to really question their work and make intentional choices in their storytelling. 
In writing The Kissing Bug she had to take her teachings to heart. 
"I always tell my students, writing and publishing are very different things. First you have to write the work, then you have to decide to share it," she said. "But you always owe it to yourself to write the story."
The Kissing Bug builds on Hernández's previous work, including her 2002 anthology Colonize This! Young Women of Color on Today's Feminism and her 2015 award-winning memoir A Cup of Water Under My Bed. In 2019, Hernández won a Junior Faculty Scholar award for demonstrating great potential in research and artistry and achieving significant standing in her field. Hernández's colleagues recognized her as an innovative thinker and dynamic speaker on issues around feminism, class and race.
As a previous columnist for Ms. magazine, an intern at the New York Times and senior writer, managing editor and executive editor at ColorLines magazine, Hernández established her credentials as a journalist and editor. She has continued this line of work in freelance writing for major mainstream venues including Slate, The Atlantic and The New York Times, and on the NPR shows "All Things Considered" and "Codeswitch."
Hernández received her MFA from the University of Miami in 2013, and her MA from New York University in 2001.