2022 President's Distinguished Service Award Recipients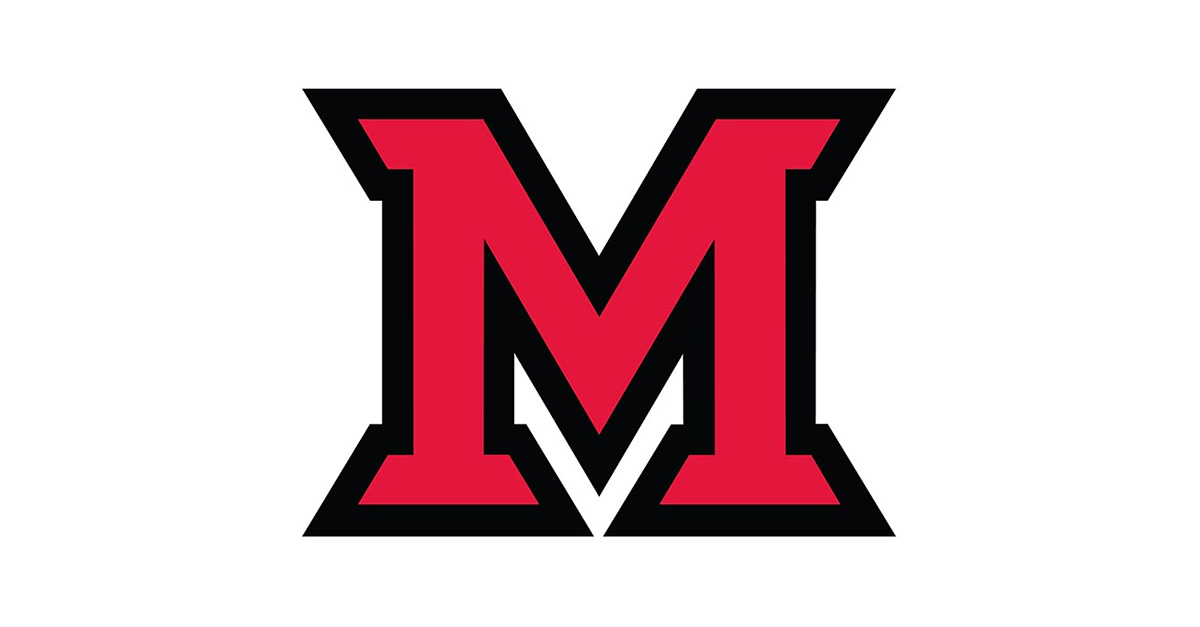 Apr 04, 2022
Each year, Miami University honors senior students whose service to Miami and our surrounding community embodies Love and Honor with the President's Distinguished Service Award. Their service through campus life, community service, intellectual and cultural leadership or student employment demonstrates the spirit of being a citizen leader of uncommon quality.
The award is considered one of the top awards bestowed to students by the university. 
The 2022 President's Distinguished Service Award recognizes outstanding students who graduated in December 2021 or January 2022, or are set to graduate in May or August 2022.
Recipients were selected from a pool of 45 nominees. At a ceremony on April 10, they will each receive a medallion to be worn with commencement regalia.
Nominations for the annual award are submitted by faculty and staff across all Miami campuses as part of the Student Service Leadership Award program. The President's Distinguished Service Award program began in 1985.
Faith Baxter
Chemistry, Pre-med co-major
Faith has served the Miami community as a HAWKS peer health educator, a student athlete in track and field, and through her major in chemistry and pre-med. As a HAWKS peer health educator, Faith was dedicated to her peers' emotional and interpersonal wellness. Through programs like behind happy faces, behind the post, and finding your flourish, Faith educated fellow students on topics such as mental health and the effect of social media on relationships and beyond. She has presented over 50 programs to peers.
Additionally, Faith was instrumental in moving the StepUp bystander intervention training to a virtual program in response to the COVID-19 pandemic. The module educates first-year students on the importance of stepping up in situations where others may remain silent.
Jade Cessna
Interdisciplinary Studies, Sustainability
Jade is a servant leader, having impacted many others during her time at Miami. She has served as a member of the dean's advisory Board, a resident assistant, scholar leader, and a bridges scholar. She is an intern for the office of the dean of students and has served on several other student organizations.
In her time with the office of the dean of students, Jade championed issues of diversity, equity, and inclusion, mental health, and student safety. She has been instrumental in starting up the new initiative NightHAWKS. The initiative will launch in fall 2022 and will provide a safe, secure, and free walking option for students who may be studying late on campus or wish to be accompanied when leaving a social event.
Cassondra (Cassie) Conrad
Individualized Studies, Sustainability co-major
Cassie's service in the areas of conservation and sustainability has helped educate the Miami community about combating climate change. As president of zero waste Oxford, a member of the eco reps leadership team, and member of the student sustainability council, Cassie has advocated for practices that will create a university culture committed to sustainability for years to come.
From weekly trash pickups to a pop-up thrift store in the Armstrong Student Center, her passion for environmental action has inspired and educated many. One nominator remarked that Cassie's work will lead the way for others. They hope future students will follow in Cassie's footsteps.
Kyle Demers
Nursing
Through excellence in the classroom and high levels of initiative and leadership, Kyle has had a deep impact on Miami and the surrounding community. Through his service with the Cincinnati Alzheimer's Association, he created consumer education programs around health and navigating caregiver stress. He brought this expertise back to campus by recording a video promoting brain health and cognition during the aging process. The video is still shared with nursing students today.
Kyle also co-founded and served as secretary of Miami University's Oxford student nurse association. Through this role, he not only created a website and built relationships with national organizations, but also extended his service to the organization by scheduling meetings for 130 members and taking meeting minutes.
Marianna Gay
Speech Pathology and Audiology
Marianna's servant leadership is evident in her work in student organizations and her employment on campus.
As a tour guide, Marianna brought consistent positivity and focused customer service skills through the COVID-19 pandemic. She was quickly promoted to tour guide manager, where she led tours that excelled while other campuses were shut down.
Marianna is also president of three multicultural student organizations. She advocates for social justice and multicultural spaces for Miami students. She executed fall recruitment for her sorority during her senior year. And she's performed undergraduate research on language learning pronunciation and perception among Eastern Caribbean children and teenagers.
Many nominators remarked at how Marianna seemed to be 'everywhere' on campus. Her commitment to laying groundwork for improving the condition for future students will be felt for years to come.
Sydney Jefferson
Sociology
Sydney is a thoughtful, selfless, and reflective leader who makes a profound impact in several areas of campus. As a student orientation undergraduate leader (SOUL), Sydney stood out for her ability to connect and share her own experience with new students. Her experience as a SOUL began in the first few months of the pandemic, making her work even more crucial for building student belonging.
Sydney's service extends beyond campus in her work as chief of staff the government relations network. In this role, she manages student workers and oversees projects and advocacy visits for the organization. Rounding out her experience, Sydney is also a varsity track and field athlete at Miami.
Alex Kauble
Games + Simulation
While many students seek to get involved with many areas and organizations, there are some who make an impact based on depth in a few or one position on campus. Alex is a key example of this depth, spending nearly his entire undergraduate experience as a resident assistant in Dennison Hall. Alex's responsibilities as an RA included building community, promoting a diverse and inclusive environment, and providing support for student concerns.
In addition to his work in residence life, Alex has had a profound impact as a games and simulation major. An involved member of the Esports community, Alex committed his personal time to working with students interested in Esports to grow the program at Miami.
Nicholas Nocevski
Biomedical Engineering
As a biomedical engineering major, Nicholas has provided expertise and service in various internship roles and as president of engineers without borders. Nicholas leaned into his work during the pandemic, organizing virtual engineers without borders meetings. Under his leadership, the group continued with grant writing, fundraising, and outreach programs. They held a Tallawanda day to teach school-aged children about circuits, power, water treatment, and beyond. They also worked with international communities in Rwanda and Uganda to monitor progress of engineering projects in the region.
Nicholas exemplifies the commitment to innovation at Miami, with the founding of his own startup, Pips. Pips creates fun and tasty snacks out of sustainable algae. His project won first place and the people's choice award at Miami's startup weekend 2021.
Marielena Orozco
Nursing
Marielena is highly involved on the regional campuses as a member in 10 organizations and having served in a leadership role in at least 8 of them.
As a regional orientation student coordinator, Marielena poured her time and energy into fellow team members and new students. She was often the first to volunteer to lead team building activities with orientation leaders.
She also assisted students as a student worker in the information technology office, a leader in regional activities at Miami, good game well played, the student veterans association, and Miami University's nursing students association. To round out her experience, Marielena was also a member of the two-time state champion Miami Middletown tennis team.
Lucy Osborne
Art Education
Lucy is committed to and passionate about creating and teaching art. She has spread her passion for art throughout the Miami community through student organizations like the national art education association and events such as art after dark and the art explorers program.
She has also activated her passion in the community as a volunteer with opening minds through art, an intergenerational art program for people with Alzheimer and dementia. She regularly volunteered with the threshold choir, comforting those in hospice care.
Lucy is also a fierce advocate for the visual arts, having presented at multiple conferences and peer-reviewed sessions. She will undoubtedly make an impact on the arts world far beyond the Miami community.
Ruku Pal
Economics
As a business economics major with minors in political science and global health, Ruku's academic work focuses on finding solutions to real world problems. She's enacted these concepts in practical ways. She interned through the Inside Washington program. She studied poverty and income inequality in southeast Asia. And she interned with IN5, an educational non-profit in Cincinnati.
Beyond the classroom and internships, Ruku has served Miami and her peers thoughtfully in many ways. She moderated virtual speakers for political science. She served as secretary of academic affairs in associated student government. And she was a student representative on the president's return to campus committee in 2020-21. Through this committee, she engaged campus decision makers to voice student concerns related to returning to campus during the COVID-19 pandemic.
Mackenzie "Ruthy" Rutherford
Geology
In her time at Miami, Ruthy has served the geology department, the Miami community, and the geoscience community at large. Her academic work in geology and earth science education has taken her across the country to Wyoming, Idaho, and Montana.
Ruthy's energy and enthusiasm have embodied her service to organizations on campus and in the community. She was treasurer of the Miami University geological society (MUGS) and is the founder and president of global education outreach for diversifying the geosciences (GEODES). She is actively involved with the unlearning racism in geoscience program.
In the past year, Ruthy has served as lead designer to establish the Myaamia sustainability and ethnobotanical garden. The culturally significant garden will be developed in front of Boyd Hall.
Victoria Villanueva
Economics
While at Miami, Victoria has led peers, facilitated positive change, and served as a mentor to others. In associated student government, Victoria served as speaker pro tempore and speaker of the senate, advocating for the concerns of Miami students. As speaker of the senate, she was responsible for preparing all 50 members of the senate for success with her mentorship and guidance.
In addition to her work in student government, Victoria co-founded a women's pre-law society called lex Latinx society. She also served as a Wilks fellow for two years, where she registered voters, eliminated barriers to voting, and helped build a culture of civic engagement at Miami.
Lydia Yamashiro
Biochemistry
Lydia's work in the fraternity and sorority life community exemplifies her quality of being a citizen leader. As president of Panhellenic council, Lydia did not shy away from difficult conversations. She engaged Panhellenic leaders in important conversations around diversity, equity, and inclusion. Through her work, every chapter now has a diversity, equity, and inclusion chair, and the council now has a vice president for diversity, equity, and inclusion.
Outside of her impact in the fraternity and sorority life, Lydia is a student researcher in the psychology and behavioral neuroscience departments. She has showcased her work at the undergraduate research forum for the past two years. She also represented Miami University on Amazon Prime's The College Tour series, which explores campus life through the perspective of current students.