Senate News, March 22, 2021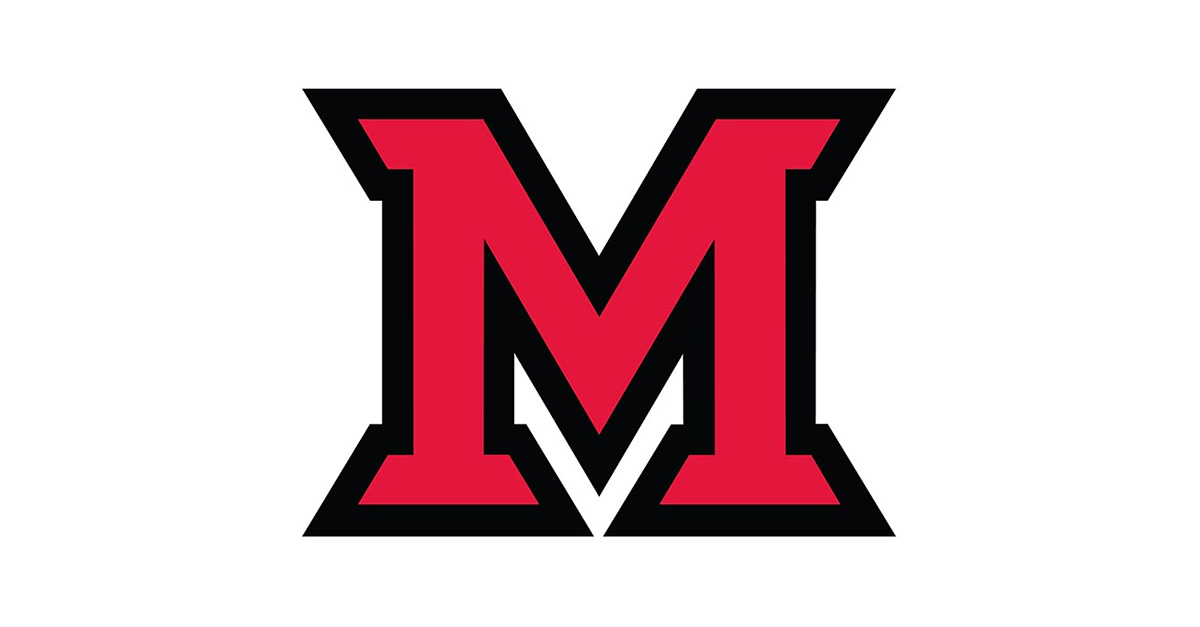 Mar 22, 2021
Senate welcomed and heard from Dr. Jason Lane, Incoming Dean, College of Education, Health & Society. Senate heard a proposed Sense of the Senate resolution from Dr. Zevi Miller, Chair, Faculty Rights and Responsibilities regarding revising Miami's Statement on Professional Ethics and Responsibilities. Additionally, Dr. Dana Cox and Senator Troy Travis presented Covid Ad-Hoc Committee Reports and lead a discussion that will continue at the April 5, 2021, meeting.
The following items were received on the Consent Calendar:
Curriculum

LEC meeting minutes - February 9, 2021

GMP Redesign meeting minutes-February 12,2021 

GMP Redesign meeting minutes-February 19, 2021

Governance Committee meeting - March 1, 2021 

Student Life Council Minutes - November 4, 2020 

Student Life Council Minutes - February 10, 2021

Graduate Council Minutes-February 2021
Minutes from the March 8, 2021, meeting of University Senate were approved. With the approval of the minutes, the following resolutions were approved:
SR 21-23
March 8, 2021
BE IT HEREBY RESOLVED that University Senate approves of the Graduate Student Research Fellowship Policy as outlined below:
Graduate Summer Research Fellowships
The purpose of Graduate Summer Research Fellowship is to provide financial support for full-time graduate students to engage in meaningful scholarly activities during a 6-week summer period. The summer research fellowship is intended for students who have no additional means of summer support during the six-week summer period (e.g., grant-funded assistantship; external, paid internships; teaching assignments, etc.). The awarding of these fellowships are subject to availability of funds.
Eligibility
To be eligible for a Graduate Summer Research Fellowship, a student must have fulfilled the following requirements:
Student held a full-time graduate assistantship, a residence hall personnel assistantship, or a dissertation scholarship for at least one full semester during the fall or spring semester preceding the summer research fellowship period.

Student completed at least nine (9) graduate credit hours in each of the two semesters prior to the summer research fellowship period.

Student has made satisfactory progress toward the graduate degree, including:

Met the Graduate School's requirement of a 3.0 GPA

Met departmental milestones on time, including for example: plan of study, research proposal defense, and comprehensive exams, etc. The completion of milestones needs to be documented by the student's department or program

Student must not be receiving additional Miami University funded support, from the following sources:

Externally-funded research assistantship that already pays the student in the summer

Full-time, paid external internship that already pays the student in the summer

Teaching course(s) in the summer and the student was paid for teaching the course(s)

Student must be engaged in meaningful activity as described below in Fellowship expectations
Time Limits
Master thesis-track (and specialist-track) students are eligible for a total of two years of summer support.

PhD candidates are eligible for a total of four years of summer support including their years as master's degree candidates.
Maximum Number of Awards
Up to 300 graduate summer research fellowships will be awarded per academic year pending available funds.
Fellowship Expectations
The student must commit to a minimum of 6 weeks of full-time summer study for the activities described below:
Student must be engaged in one or more of the following meaningful activities over the summer they receive support:

Research activities related to degree requirements that will result in a publication, completion of thesis/dissertation and requirements, or provide preliminary data for grant applications

Mentoring of undergraduate students in research

Other important activities related to degree completion (e.g., unpaid internships)

Students must either:

For students whose degree programs encourage summer session credits, register for 0–9 credit thesis or dissertation hours during the first summer session.

Students who do not need summer session credits to graduate in a timely manner are encouraged to enroll in a 0 credit-hour internship or independent study (i.e., thesis or dissertation credits).
Note: Courses taken for P, S, and X grades count toward eligibility for the summer research fellowship; they are not, however, computed in students' grade point averages. Students who receive F, U, or Y in such courses will not receive credit towards the summer research fellowship.
Through an online Graduate School form, students are required to submit a 1 paragraph description of what was accomplished to the Graduate School before the start of fall semester classes.
Full-Time Summer Study Defined 
Full time study for graduate students is defined as 20 hours per week to fulfill the fellowship expectations (see above).
Graduate Summer Research Fellowship Payments
Eligible students will receive $1,500 (if GA for 2 semesters) or $750 (if GA for 1 semester) for engaging in full-time study as defined by the Graduate School and their academic department.
Summer Research Fellowships will be paid on or before June 30th.
The Instructional Fee and out-of-state tuition surcharge (if applicable) for summer terms are waived for Graduate Summer Research Fellowship recipients. Therefore, the General Fee (reduced) and the Registration Fee must be paid at the time in which students register or are billed. If required in their courses, students must pay certain laboratory fees and artistic supply costs. All fees must be paid by the deadlines established by the One Stop to avoid cancellation of students' registration and loss of their Graduate Summer Research Fellowship.
Processing of Graduate Summer Research Fellowships
Program-based ranked lists of all eligible students will be submitted to the Graduate School by May 1st. Based on availability of funds, each program will be notified as to the number of Graduate Summer Research Fellowships that will be awarded to that program. Late submissions of ranked lists will not be accepted.

Departments are required to verify the eligibility of students and fulfillment of expectations for the research fellowship. Departments may have to forfeit future research fellowships if they allow for the awarding of research fellowships to ineligible students.

SR 21-23 was approved 54 Yes; 1 No; 2 Abstentions


SR 21-24

March 8, 2021

BE IT HEREBY RESOLVED that University Senate approves of sunsetting dormant graduate programs, identified by the Graduate School as not having current, or accepting new, students and not having paperwork filed with the Higher Learning Commission nor with the Ohio Department of Education.

The programs below will work with the Graduate School and the Office of Institutional Research and Effectiveness to file the appropriate paperwork.

 
Name of Program
Department/Division
Chair/Contact
Signature
MEd Adolescent Education
EDT/EHS
Brian Schultz

On File

MEd Elementary Math
EDT/EHS
Brian Schultz
MA Mass Communications
MJF/CAS
Bruce Drushell
MA Speech Communications
MJF/CAS
Bruce Drushell
MA Zoology
BIO/CAS
Tom Crist
MEd Elementary Education
EDT/EHS
Brian Schultz
MAT Elementary Education
EDT/EHS
Brian Schultz
MAT Political Science
POL/CAS
Bryan Marshall
MS Family Science
FWS/EHS
Kate Kuvalanka
PhD Political Science
POL/CAS
Bryan Marshall
PhD History
HST/CAS
Wietse DeBoer
PhD Zoology
BIO/CAS
Tom Crist
 SR 21-24 was approved 56 Yes; 1 Abstention