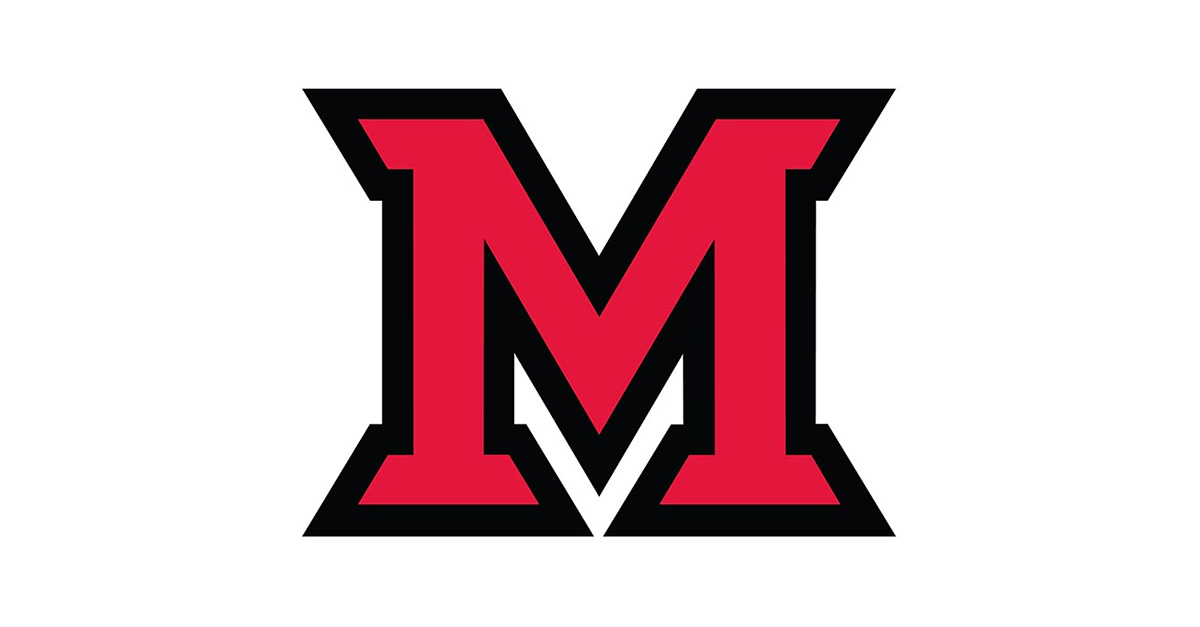 Sep 29, 2022
As part of Miami's holistic climate study approach, OIDI is conducting stay interviews with racially minoritized faculty and staff this semester. In the coming month, we plan to also launch climate interviews with racially minoritized students. Information from this interview initiative will be essential as we develop a DEI Strategic Plan. Complete the sign up form for the Employee Stay Interview.
---
We invite you to visit the new Bias Reporting web page, which contains information on how to report bias incidents. The new Bias Incident reporting form includes an accessible, new format.
---
Now Accepting Submissions for History Month events and programming for Spring semester. Working in close collaboration with faculty, staff, and student partners, the Office of Institutional Diversity and Inclusion provides opportunities for the Miami community to continue our learning and engage in meaningful programming that recognizes, examines, and values historical legacies of a diverse array of identities. Heritage Month programming supports Miami's inclusive excellence and DEI mission and connects to, among other areas, DEI Task Force Pillar 2: Cultural Consciousness, which encourages the Miami University community to enhance our awareness, knowledge, and skills to enrich and renew our intercultural competence. Submit your proposal considering priority deadlines for each proposed history and heritage month celebrations
---
Hispanic / Latinx Heritage Month Programming: We invite the campus community to explore this web page to find more information about the events being held in honor of this heritage month. If you are hosting an event for Hispanic/Latinx Heritage Month, and you do not see it featured here, email Hiram Ramirez to have it added.
Anti-Racism Workshop (Online Format Added)

Anti-racism work requires sustained, proactive education and engagement as well as systemic, intentional efforts at micro-and macro-levels. The Office of Institutional Diversity and Inclusion is excited to continue providing this workshop for the new school year. New dates and an online option have been added to the sign up form, so check it out. If you are interested in OIDI providing this workshop specifically for your department, complete the Department Sign-up Form and we will follow up with you.
---
Annual Latin American and Caribbean UniDiversity Festival

Friday, Sept. 30 | 5:30 p.m. to 9 p.m. | Oxford Uptown Parks
The UniDiversity Festival is a collaborative initiative to promote diversity and inclusion in our community, and it is also a chance to learn more about the valuable contributions of the Latin American, Latino, and Caribbean peoples and cultures. Every year the UniDiversity festival is the kick-off of a month full of activities encompassed within the National Hispanic Latino American Heritage Month at Miami University, and Oxford Ohio. This community event is a portal for intercultural connections and civic engagement.
Sponsored by ALFAS (Association of Latinx Faculty and Staff), Alumni Association, Association of Latino and American Students, Center for American and World Cultures, Center for Student Diversity and Inclusion, Global Initiatives, Global and Intercultural Studies, International Student and Scholar Services, Office of Institutional Diversity & Inclusion, Performing Arts Series, Spanish and Portuguese
---
2022 Bridges Diversity Overnight Visit Program
The Office of Admission is recruiting current Miami students to serve as Bridges Hosts for the 2022 Bridges Diversity Overnight Visit Program. The Bridges Program is an engaging experience that provides an inside look at Miami University to prospective students. This program invites high-achieving high school seniors from historically underrepresented populations, as well as students who have a commitment to promoting a deeper understanding of and appreciation for diversity, equity, and inclusion, to engage with our current students, faculty, and staff. The program attracts students who represent various diverse identities. As a host, you will assist us in providing the Bridges participants with the amazing Miami student experience as well as the overnight component. For more information please contact Ron Blassingame.
---
Disability Identity and Culture Month Keynote Speaker
Your next 9 years: Developing Self-Compassion and Your Interests to Thrive at Miami and Beyond - Kala Allen Omeiza
Tuesday, Oct. 4 | 5-7 p.m. (Keynote begins at 6 p.m.) | Shriver Center, Dolobois C | In this keynote, Kala Allen Omezia, Miami alumna, will discuss her own experience with being autistic and Black, and will share how she discovered her interest in writing, mental health and entrepreneurship. Join at 5pm for refreshments.
Sponsored by the Miller Center for Student Disability Services, the Office of Institutional Diversity and Inclusion, and AccessMU Center.
---
Lavender Tea Talk Social

Thursday, Oct. 6 | 11:30 a.m. to 1:30 p.m. | University Seal (outside Upham Hall) | Join us for the official Miami University opening event of Disability Identity and Culture Month and LGBTQIA+ History Month. This event is for students, faculty, and staff to build community and gain information about resources/events taking place throughout October. We will have academic units, divisional departments, and student organizations in attendance to share information and resources related to diversity, equity, and inclusion. There will also be fun prizes and snacks for folks. Come out and celebrate with your fellow Miami community members!
Sponsored by the Office of Institutional Diversity and Inclusion
---
Latinx Town Hall

Thursday, Oct. 6 | 7 p.m. | FSB 0020
This special Town Hall will be moderated by Christian Ponce, Sr. Director of Marketing at University Communications and Marketing, and it will include a list of Latinx panelists from Miami University. By attending this discussion, you will walk away with a better understanding of the Hispanic community so you can become an ally to help debunk myths and stereotypes. 
Sponsored by UNIDOS, a Miami Latinx student organization, the Multicultural Association, the Farmer School of Business, and University Communications and Marketing
---
ESL Instructors' Perspectives on Enhancing International (ELL) Students' Learning Experiences
Thursday Oct. 6 | 11am-12:20pm | MacMillan Hall Room 12
Do you have international (ELL) students in your course? Are you looking for ways to effectively help them learn course content? In this discussion-based workshop, ESL instructors will share their teaching experiences and the strategies they use to assist students in acquiring new knowledge. You'll have an opportunity to engage with the panelists, connect with other faculty members, and share your challenges and expertise. Please register for this event.
---
QT-Con Call for Proposals
QT-Con is a grassroots conference and convention featuring queer and trans research, creative works, and passion projects. QT-Con brings together individuals from academia and beyond to center LGBTQIA+ lived experiences and celebrate multiple sources of expertise. The theme for this year's conference is Everything::Nothing. This emerged from two facets of LGBTQ+ identity: reflections on the term "queer" and concerns with the suppression of LGBTQ+ histories and lived realities. If you are interested in submitting a proposal to present at this conference, please complete the QT-Con Proposal Submission Form. Deadline to submit is Sunday, October 1, 2022.
---
Annual Mahatma Gandhi Birthday Lecture

Please join Global Initiatives for the Annual Mahatma Gandhi Birthday Lecture featuring Miami Alumni, Professor Sumit Ganguly. Professor Ganguly is a Distinguished Professor of Political Science at Indiana University. His remarks entitled, "The Continued Relevance of Gandhi?" will take place virtually on Monday, October 3rd from 6-7:30 pm. Registration for personalized Zoom link required. For full details and to register, visit the Center for American and World Cultures
---
Graduate School's Cross Cultural Mentoring Program (call for participants)

The Graduate School seeks doctoral students as well as faculty and staff members to participate in the Cross-Cultural Mentoring program. Doctoral student partners will engage with a faculty or staff member who will serve as a role model, counselor, and experienced future colleague, providing support for the research process and preparing for life after the dissertation. Please contact Dr. Elise Radina, Associate Dean for the Graduate School with questions (RadinaME@MiamiOH.edu). To apply, click here. Applications are appreciated by October 7, 2022.
---
International Education Workshop Series
The Ohio International Consortium (OIC) is offering an International Education Workshop Series for underrepresented students who have not had an international experience and who would like an introduction to careers in international education. Selected participants will explore international education careers, have an opportunity to job shadow and network with leaders in the field, and learn how to document this experience during their job search. Students who complete the program will receive a completion certificate and be reimbursed for the cost of their first passport. Two spaces in the workshop series are reserved for Miami students. Email Karla Guinigundo for more details.
Three: Celebrations and Recognition
Higher Education Excellence in Diversity (HEED) Award

For the third time in a row, Miami University has been awarded
INSIGHT to Diversity's Excellence in Diversity
award. The HEED Award recognizes colleges and universities that demonstrate an outstanding commitment to diversity and inclusion. It focuses on the recruitment and retention of students and employees, leadership support for diversity, campus culture and climate, supplier diversity, and many other aspects of campus diversity and inclusion.
---
International Diversity Film Festival

Miami University Symphony Orchestra's film titled "The Curious Happenings of Chokfi and Kokopelli" was showcased at the 2022 International Diversity Film Festival in August, 2022. "The Curious Happenings of Chokfi and Kokopelli" is part of the nine-episode online concert series — "
We Gather Together in Music: A Concert Series of Diversity, Equity and Inclusion"
— created by the Miami University Symphony Orchestra (MUSO) during the spring 2021 semester. The festival recognizes and showcases narrative and documentary features and shorts, including web episodes.
Read more about this accomplishment.
---
Myaamia and BCRTA Partnership

To celebrate the 50th anniversary of partnership between the Myaamia Tribe of Oklahoma and the university, BCRTA and the Myaamia Center
unveiled a bus design
. The Oxford bus features artwork highlighting the Myaamia language. 
Upcoming Religious Holidays and Holy Days and Inclusive Scheduling
September 1: Paryushana Parva (Jain)
– Eight-day festival of forgiveness and self-discipline.
---
September 22: Mabon (Pagan/Wiccan)
– Celebrates the autumnal equinox through a ritual of thanksgiving for the fruits of the earth.
---
September 25-27*: Rosh Hashanah (Jewish)
- Beginning of the Jewish New Year and High Holy Days. (Work is prohibited).
---
September 26-October 5: Navratri (Hindu)
- Festival of 9 nights celebrating the Goddess in her various forms, most typically as Ma Durga.
---
"*" denotes holidays that start sundown the day before. Please note that individual practices may vary. Please see the academic affairs calendar and complementing interfaith narrative calendar for policies and for more information, and regarding religious holy days and holidays observed by Miami Community members.
With Love and Honor,
Cristina Alcalde, Ph.D. (she/her/hers)
Vice President for Institutional Diversity and Inclusion
Professor, Global and Intercultural Studies
vpDiversity@MiamiOH.edu