EHS students receive 2018 President's Distinguished Service Award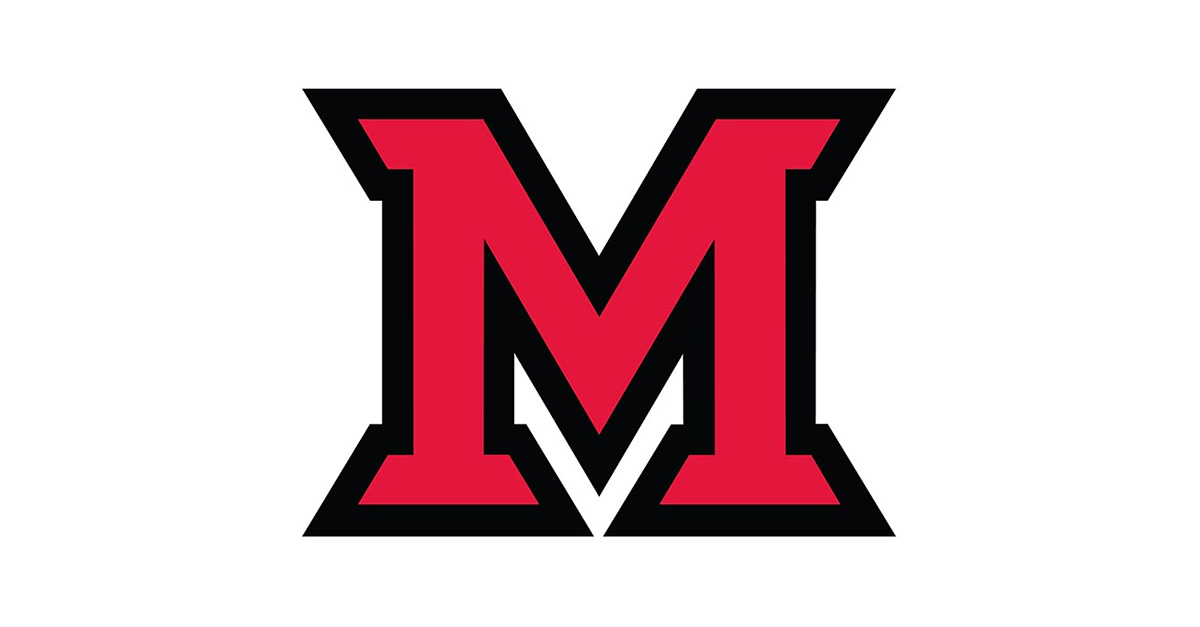 Mar 30, 2018
Laura (Dannie) Roberts
Granville Ohio | Community Nutrition and Kinesiology Double Major, Premedical Studies Co-Major, Spanish Minor
Dannie Roberts has impacted campus through her time as a HAWKS peer health educator, where she has served as the office manager and vice-president. One nominator wrote that Dannie has endeavored to become as knowledgeable as possible and present information in ways that are interesting, engaging and result in students thinking more critically about their choices. Specifically, Dannie worked to oversee the development of FLOURISHMiami, a new program on mental health.
Dannie took her passion for health into her research, as well, investigating sexual assault, eating disorders, and unusual methods of alcohol consumption and has presented some of her research at a national conference. She has also completed an internship at Nationwide Children's Hospital. Dannie is president of Miami's Triathlon Club, has served as an undergraduate associate in kinesiology, is a club sports supervisor, and volunteers with Big Brothers/Big Sisters of Butler County.
Antonia Caba
Norfolk, Massachusetts | Public Health Major, Women's, Gender, & Sexuality Studies Minor
Antonia has embodied the spirit of both her public health major and women's, gender, and sexuality minor in her time at Miami. Her nominator wrote that Antonia's strong desire to make the word a better place is exemplified in her research history and her planned path.
She founded the Miami chapter of I Am That Girl, a young women's empowerment organization, served survivors of sexual assault through Women Helping Women and worked with new and expecting mothers at McCullough-Hyde Memorial Hospital. She also completed an internship at the Illinois Caucus for Adolescent Health and conducted research into the relationship between body dissatisfaction and alcohol consumption in sorority members.
Additionally, Antonia served her peers by creating a mentoring program during her time with the Honors Student Advisory Board, serving as an Acropolis Greek Leadership Retreat Peer Mentor, and working as a tutor through the Rinella Learning Center. Through it all, she's managed to hold a part time job at Oxford Donut Shop.
Mary Martin
Portsmouth, Ohio | Social Work Major, Statistical Methods Minor
Mary has been deeply involved with the Women*s Center throughout her time at Miami, first as a regular visitor and eventually as a student employee. Her nominator wrote that, during her many visits, Mary intentionally connected with students in meaningful ways that were inclusive and welcoming. In her work with the Center, Mary organized the annual Clothesline Project and organized the Center's first 5K fundraiser, which raised $5,000 for lymphedema treatment.
Additionally, Mary served as an undergraduate associate in both sociology and social work, as a resident assistant and orientation leader, and conducted research on women's reproductive health in Ukraine, on parents' experiences raising children with primary lymphedema and on community perceptions of the opiate epidemic in rural Appalachia. Mary was also an emergency room advocate for survivors of sexual assault with Women Helping Women, a social work intern with Butler Behavioral Health Services, and volunteered with Opening Minds Through Art.