Reframe Podcast: Episode 37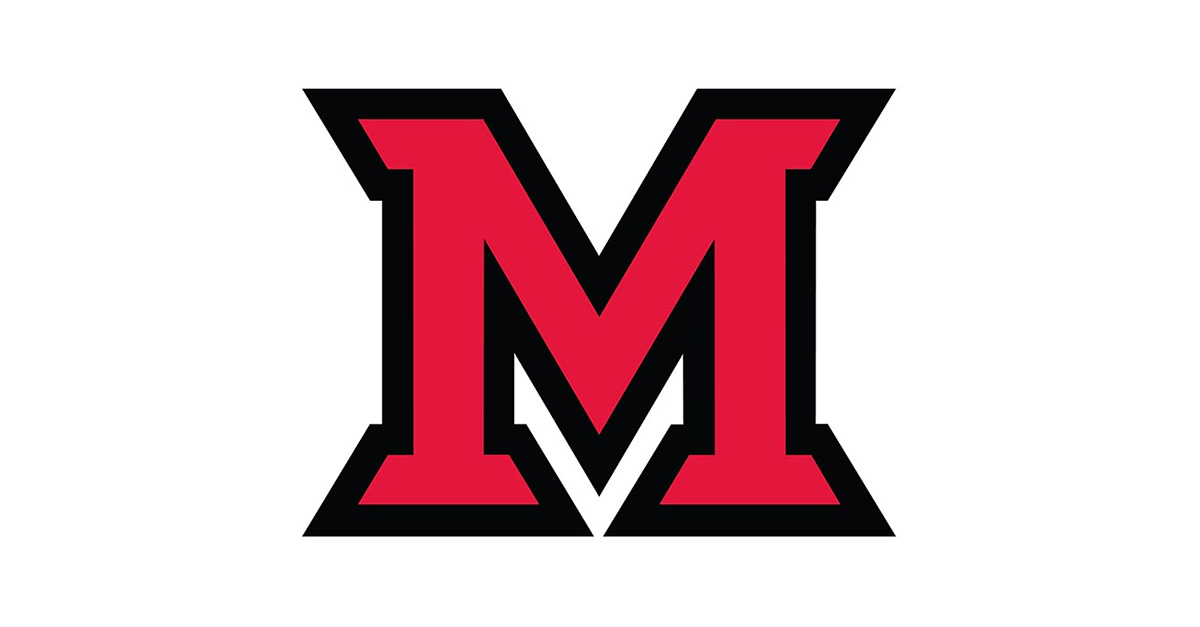 Learning to Unlearn How We Think about Teaching and Schooling
Aug 01, 2018
The world is clearly changing and so is education. So this episode is about learning to unlearn what we know about teaching and schooling. And we'll hear from some of those involved a new project that's challenging what it could mean, or even what it should mean to be a teacher today.
Read the transcript
James Loy:
This is Reframe, The podcast from the College of Education, Health and Society on the campus of Miami University in Oxford, Ohio.
The world is clearly changing and so is education. So this episode is about learning to unlearn what we know about teaching and schooling. And we'll hear from some of those involved a new project that's challenging what it could mean, or even what it should mean to be a teacher today. 
(MUSIC FADE)
She only had three minutes. That's all. Three minutes to convince the M.I.A.M.I. WOMEN Giving Circle to provide grant funding during the inaugural 2018 Hawk Tank event. 
But Megan Cremeans, a Miami University sophomore studying integrated social studies and political science, didn't even need that long. Her persuasive fast-paced presentation about a promising new project was finished in just over two.
Here she is, taking the stage, addressing an audience of donors during Hawk Tank.
Megan Cremeans:
I was going to let you in on a little secret, and I decided against it. Because you already know the secret. It's that some kids hate school. They hate school. Our teachers recognize this problem and they are really trying their best. They have their best intentions. But it is not working."
James Loy:
The voting was equally fast-paced, hosted online, in real-time. And afterwards, the Giving Circle awarded Cremeans and her team nearly $10,000. 
The grant will go toward creating a new Community-based Action Project for Future Teachers, or CAP for short, which promises to help educators become more critically-minded, culturally relevant, and better equipped to help more students succeed.
Starting this fall, CAP will be piloted in a class called EDT190, an introduction to education course offered by the College of Education, Health and Society (EHS), where the focus on diversity, empowerment, and transformative teaching and learning is already underway. 
And during her presentation, Cremeans also offered an eye-opening statistic, one that underscores another growing problem in schools today. 
Megan Cremeans:
Currently, 84 to 90% of teachers in America are white women. Clearly, our students don't look like that. In 2014, our students passed 50% non-white. This is a problem. We recognize that we need experiences to better deal with diversity in our communities and find better ways to help our students. 
James Loy:
So why do some students hate school? Why is school not working?
One reason, in part, is that traditional schooling often prioritizes the needs and interests of certain students while ignoring or underserving others. When considering students across race, class, gender, and orientation, many public schools still abide a system that unintentionally reinforces an array of inequitable cultural biases. 
Non-white students, for example, who don't see themselves reflected in the curriculum can find it harder to relate to or engage with the content. In other cases, some learners may fall behind in classrooms that stress memorization and standardization over curiosity, active participation, and the kind of personalized engagement that they may otherwise need.
When viewed through a critical lens, these trends start to tell the story. It's a story about who gets included? Who gets excluded? And why? And this can start to have big implications for the future of schools, especially when considering those who may be attracted to the teaching profession.
Here's Dr. Scott Sander, EHS clinical faculty instructor and CAP team leader. 
Scott Sander:
It's pretty intuitive that if you're good at school then you might decide to be a teacher. But if school becomes this place that is very alienating and marginalizing, you wouldn't even think twice about teaching."
James Loy:
This a problem that both EDT190 and the forthcoming CAP project are designed to address. Both reflect the EHS mission to create transformative leaders, and to challenge students to become "critically conscious curriculum makers" who embrace social justice and diversity.
Both are also about recognizing a need to update the standard K-12 educational system by exposing future educators to new ways of thinking about teaching, learning, and schooling. The goal is to get new teachers to better understand how to engage with all kinds of different students, especially those who are alienated in some way.
Sander sees much of the class as an "unlearning" process. And it involves breaking down and critically exploring many of the cultural assumptions and common narratives that most students have been told about schooling throughout most. 
Through the class, he asks students to thoughtfully consider and ruminate upon the historical contexts of school, the philosophy behind education, what it means to actually "learn," and why embracing diversity through culturally relevant teaching can help marginalized students succeed.
It's a progressive approach. One that diverges from most introductory teacher preparation courses. Here, the very basic fundamentals of teaching are not about creating lesson plans. It's not about grading papers or learning how to make tests. It's a class where students can begin contemplating the fundamental role of teachers, as well as the past, present, and future purposes of schooling in general. 
Here's Megan Cremeans again. 
Megan Cremeans:
Miami and EDT190 really pride themselves on being immersive and critical when it comes to educating teachers. So your EDT190 class, your first class, you just come in and you are like, "Well, I am going to learn how to be a teacher. I'm going to learn how to grade papers and make tests and make bulletin boards and make kids stand in line." And EDT190 is kind of breaking that mold and just saying, actually, no, there is so much more to it. You are dealing with growing and developing minds, and we are going to teach you not how to teach at kids. But learn and grow with kids. And help to become really critical and empowered teachers so that you can teach critical and empowered students. 
James Loy:
So this class, EDT190, is about planting these seeds. It's about building a foundation. It's the first step EHS teaching majors take along their four-year journey toward becoming future teachers. And CAP, the Community-based Action Project, will advance this mission by expanding the course far beyond the classroom. 
Megan Cremeans:
From that, I think this new thing that we are doing, this CAP project that we are doing, is giving you the experiential tools to be immersive and to be critical and to look at your surroundings and to be culturally relevant, and all these things that we talk about. But for real life. And you really do it. So it is more powerful and it's more direct and it's really hitting at that heart of EDT190.
James Loy:
The project is currently in the design phase, and CAP is being overseen by Sander, Cremeans, and a team of five additional EHS student who are now connecting EDT190 course content with people and places across Miami and Oxford, Ohio. 
Recently, for example, Cremeans met with Dr. Rodney Coates, a Miami University professor of black world studies. They discussed existing campus resources that can link Miami's history with social justice with contemporary issues that are now happening in society today. 
Similar efforts are also exploring additional connections that will give students an opportunity to develop a deeper sense of place at Miami.
So far, they are considering content and activities around places like the Western College for Women, which was established in 1855 and merged with the university in 1974. As well as historic events like Oxford's role in the 1964 civil rights voter registration drive known as Freedom Summer. And even the university's longstanding and ongoing partnership with the Native American Miami Tribe of Oklahoma. 
And that's just the beginning. Those are just a few of the places, events, and partnerships that the CAP project hope to weave into class content.
Scott Sander:
The idea of service learning was the impetus for this project. Like, I think it's super important that students know more about Oxford, this space they infiltrate nine months a year. What do they actually know about it? So I wanted to create this home for some of the stories that I think have powerful implications for EDT190 and future teachers.
James Loy:
Among these implications being: How do you work alongside a community? How do you feel more connected to your environment? Why were these organizations and events originally established? What do they help us understand about ourselves and about each other?
And even though it won't officially become part of a restructured EDT190 until the fall of 2019, the Community-based Action Project for Future Teachers has already begun to prove it's worth. 
Megan Cremeans:
It's been reaffirming almost, as a student who has taken the class. That, we learned that teachers listen to their students and then take them on and help them learn and grow. And now we are seeing . . .  I'm seeing a real-life example. When Dr. Sander is like, "Hey, you were my student, but let's take this on together and let's learn how to change it," that's been really impactful for me personally. 
James Loy:
Megan Cremeans is a Miami University sophomore studying integrated social studies and political science. And there are many more episodes of our podcast available right now on Sound Cloud and on iTunes, where'd love to hear your thoughts.