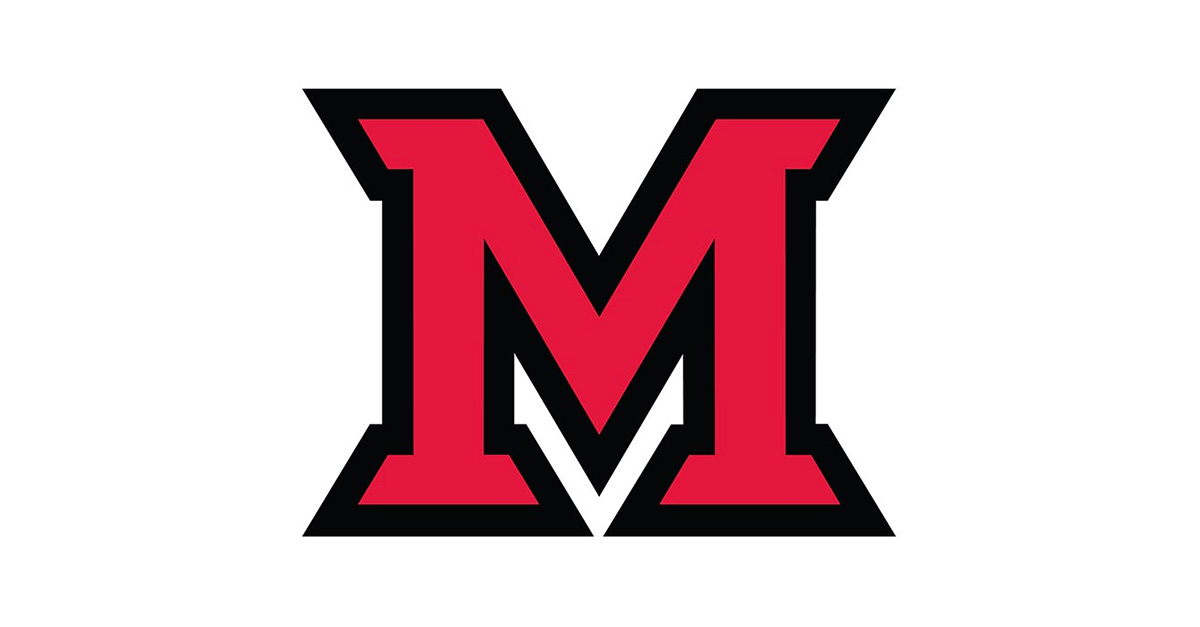 Jan 13, 2017
Parking restriction changes in the area of Shriver Center
Summary of parking restriction changes in the area of Shriver Center. View enlarged image {+}
With Miami's Admission Visitor Center relocating to Shriver Center at the beginning of the 2016-2017 spring term, parking restrictions will be implemented in the area to accommodate admission visitors to campus.
The office of admission conducts two campus tours per day, and parking for visitors is needed close to the Admission Visitor Center.
Changes to parking restrictions
Beginning Jan. 23, 2017, parking in the MacMillan and Shriver west parking lots and on Maple Street between Center Drive and E. Spring Street will be restricted to visitors with an admission office parking permit from 7 a.m.-6 p.m. seven days per week. After 6 p.m., any vehicle with a valid Miami University parking permit may park in the MacMillan and Shriver west parking lots, and no parking permit is required on Maple Street. The disability parking spaces in these areas will not be affected by these restrictions; they remain available to any vehicle bearing a valid Miami University parking permit and state-issued disability placard.
To accommodate short-term parking needs in the area of Shriver Center and Armstrong Student Center, parking meters will be installed on Shriver Circle. These meters will have a 30-minute time limit during peak hours (7 a.m.-6 p.m. Monday-Friday) and two-hour time limit during off-peak hours. Parking meter costs will increase to $2 per hour during peak hours, and $1 per hour during off-peak hours. All parking meters accept coins and credit/debit cards for payment; no parking permit is required to park at a meter and all drivers must pay meter fees for time used.
To offset some of the lost employee parking in the area, the Shriver east parking lot meters will be removed and the lot will be designated for red employee parking permits from 7 a.m.-6 p.m. Monday-Friday.
Nearby parking options available
Employees with red parking permits will be eligible to purchase an unlimited-use garage access card for the south garage on Campus Avenue for $75 for the remainder of the academic year, a 50 percent discount over regular cost. Contact the parking and transportation services office, 513-529-2224 or parking@miamioh.edu, to purchase a garage access card.
In addition, there is parking available on Maple Street south of Center Drive and on Harris Drive for red permit holders. White permit holders can park in the Harris South lot located off Harris Drive. at the south chiller plant.
Butler County Regional Transit Authority (BCRTA) offers transit service from Ditmer Field, Chestnut Fields and the west Millett parking lot to various areas of campus on a regular schedule. See the Q and A below and BCRTA's website for route schedules and maps.
Additional parking resources to be constructed
Miami's parking and transportation services office is working closely with the planning, architecture and engineering (PAE) office in physical facilities to identify additional parking areas to be constructed in summer 2017 to replace the employee parking displaced by the move of the Admission Visitor Center.
Plans currently include adding approximately 150 new surface parking spaces for employees by reconfiguring existing lots and adding additional lots. Concurrent to this work, PAE is working with a traffic engineering firm to examine ways to improve vehicle and pedestrian traffic campuswide.
To replace short-term parking spaces lost by the changes in the area of Shriver Center, the southwest corner of the Cook Field parking lot (34 spaces) will have parking meters installed in summer 2017. The metered spaces will have a two-hour limit during peak hours and four-hour limit during off-peak hours. Parking meter costs will be $2 per hour during peak hours (7 a.m.-6 p.m. Monday-Friday) and $1 per hour off-peak.
Questions and Answers 
1. Why are campus tours and admission events being relocated to the Shriver Center from the Campus Avenue Building?
Over the last several years, the interest in a Miami University education has greatly increased. Since fall 2011, applications for admission have increased by more than 60 percent. In direct correlation, the number of visitors hosted through the office of admission annually has soared to nearly 45,000. Fire code limits the seating capacity to 150, so even with two visit sessions daily, the demand for prospective student visits has outstripped the capacity of the current space. The enhanced visit space in the Shriver Center will enable the office of admission to maintain its current visit schedule and accommodate up to 1,000 more guests weekly.
2. When will these changes take place?
The change will be effective Monday, Jan. 23, 2017, when spring semester classes begin.
3. How will the restricted parking areas be designated?
The spaces subject to the restrictions will have a Block "M" painted on the pavement in the parking stalls and there will be signs posted advising of the restriction.
4. Where can I direct people to park who are visiting the Shriver Center or Armstrong Student Center?
It is recommended that guests be directed to one of the parking garages on campus. The north garage is located beneath Garland Hall on High Street and can be accessed from N. Patterson Avenue The south garage is located at 601 S. Campus Avenue. No permit is required to park in either location, but hourly rates apply.
5. Won't some of these spaces be unused for parts of the day and can't the spaces be used by employees during this period?
As with other events for which spaces have needed to be reserved, it is impractical to allow parking for an hour or two, then try to reach numerous car owners if they haven't moved by the required hour.
6. Why doesn't Miami build more parking structures on campus?
Some universities especially in urban areas like Ohio State and the University of Cincinnati have done this, but the cost to construct a new space is typically $15,000 to $40,000 per space and employees pay far more for parking permits than for lot or street parking. As we have learned with the existing two garages on the Oxford campus, the cost of maintaining structures also is much more than the surface maintenance solutions. 
7. Who will distribute the parking permits to admission guests using these parking spaces?
The office of admission will provide parking permits to their guests who register in advance or on the day of their visit.
BCRTA Route U2-CCW Sample morning route times
Chestnut Fields Park and Ride to Maple and Spring Streets (Station D)
Leave time
Arrival time
6 a.m.
6:05 a.m.
6:18 a.m.
6:23 a.m.
7:30 a.m.
7:35 a.m.
7:48 a.m.
7:53 a.m.
8:06 a.m.
8:11 a.m.
8. What are some options for employee parking?
In addition to spaces mentioned in the article, there are two ample parking lots and a free bus ride that can get you to and from the corner of Maple and Spring streets (outside Shriver Center) in five minutes.
A BCRTA bus leaves Chestnut Fields, at the site of the former Talawanda High School on Chestnut Street and arrives at Maple and Spring streets in five minutes.
The reverse trip also takes five minutes. A similar ride from the Ditmer lot to that intersection also takes five minutes.
BCRTA Route U2-CW Sample afternoon route times
Maple and Spring Streets (Station C) to Chestnut Fields Park and Ride
Leave time
Arrival time
3:34 p.m.
3:39 p.m.
4:10 p.m.
4:15 p.m.
4:46 p.m.
4:51 p.m.
5:04 p.m.
5:09 p.m.
5:22 p.m.
5:27 p.m.
The times listed in the charts represent only a short part of the bus schedules.
Complete weekday routes are online.
Walking time from the Harris South lot to the corner of Spring and Maple streets is estimated at nine minutes.