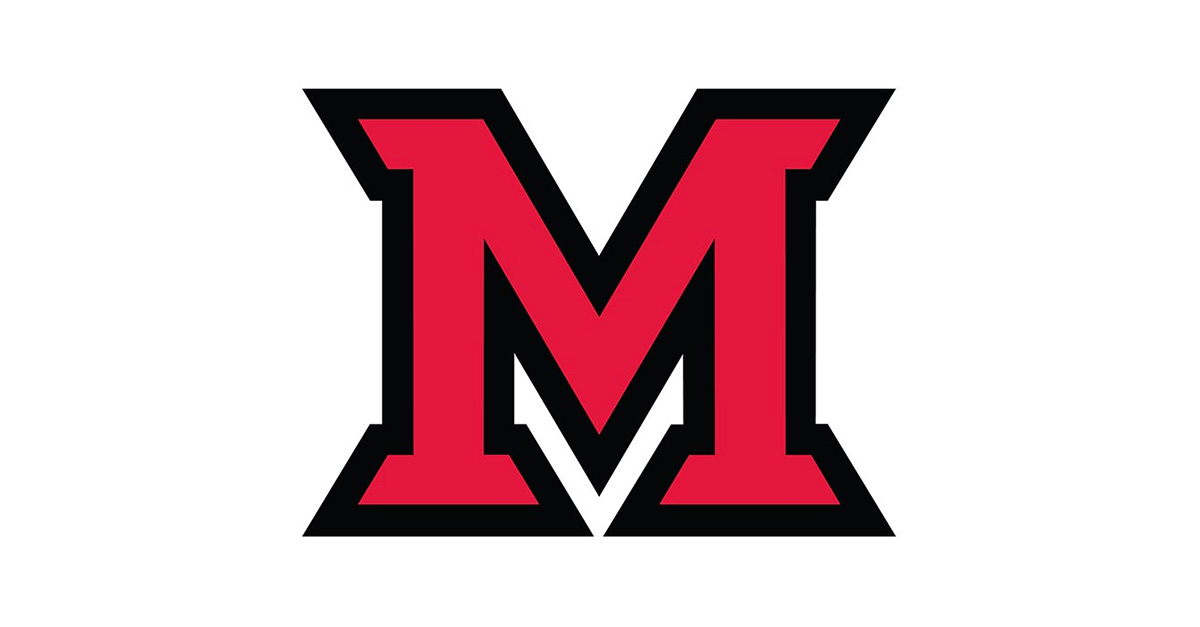 Mar 14, 2017
Miami, Oxford community unite to promote safety on Green Beer Day
Miami University and Oxford are partnering for stronger impact to protect student health and safety on Green Beer Day, an off-campus event in Oxford that students celebrate the Thursday before spring break.
The whole-community approach follows meetings among Miami President Greg Crawford, Oxford Mayor Kate Rousmaniere, City Manager Doug Elliott, and business and organizational leaders, as well as staff and student leaders throughout campus.
The university continues its annual activities, including sharing legal information, providing alternative activities and a free breakfast uptown, and sending letters to all faculty to keep students accountable for class attendance that day, and to all students, encouraging academic accountability and being safe and smart.
This year, several other community and campus efforts are in place to make Green Beer Day a safer event.
Below is a roundup of this year's efforts:
Educational efforts
Last week, representatives from Miami's HAWKS Peer Health Educators, Greek organizations, OESCR (Office of Ethics and Student Conflict Resolution), Miami and Oxford police departments and Oxford fire department held a "Just Call" forum on Miami's Good Samaritan Policy.
Last week, Miami's office of student wellness and Oxford leaders held a Good Samaritan and Alcohol Poisoning Workshop to train taxi drivers and others how to identify alcohol poisoning and what steps to take.
Monday, March 13, a Green Beer Day forum in Armstrong Student Center, sponsored by Associate Student Government and Greek and residence life student groups, featured MUPD and OPD on expectations and safety of students on Green Beer Day.
Also March 13, Miami's chapters of Alpha Epsilon Pi fraternity, Alpha Epsilon Phi sorority and Hillel sponsored "It's fun until … " in 32 Shideler Hall. Julie Buckner, founder of the Josh E. Levine Foundation, spoke about the dangers of substance abuse and binge-drinking on many college campuses.
Prevention and safety efforts
Oxford alcohol permit holders have agreed to open fewer establishments early and will have some restricted access (to 21 and older) during early hours.
Fraternities that are a part of the Miami University Interfraternity Council have agreed to have no hard liquor at their parties. 
Beginning in early March, MUPD and OPD began joint patrols with increased officers.
Thursday, March 16, MUPD will distribute water bottles from their police vehicles.
BACCHUS, a university-and-community network focused on health and safety initiatives, will host a pancake breakfast in the Uptown Park 10 a.m.-2 p.m. March 16. Late Night Miami and Oxford's Religious Communities Association co-sponsor the breakfast.
Alternative Events
• Advisers in residence halls are holding events, games and presentations on various days this week as social and educational options.
• MAP (student-run Miami Activities and Programming) is planning a March Madness Watch Party in the Pavilion of Armstrong Student Center 12:30-8 p.m. March 16.
• Oxford's Religious Communities Association is hosting several Green Beer Day alternative events and will distribute water bottles uptown.
St. Mary's Church hosts a Green Pancake Day, 5–9 a.m.
Hillel & Holy Trinity co-host Open Place & Space (an open house), 10 a.m.–5 p.m. at Hillel, 11 E. Walnut St., with refreshments, games and more.
The Interfaith Center, 16 S. Campus Ave., hosts a Green Tea Day open house, 2-5 p.m.
Denim Darty (day party) uptown. Co-hosted by Miami Cru and Crossroads, 3-6 p.m. featuring pizza, soft drinks and games.
A Faith & Fitness workout will be held at 7 p.m.in the basement of Sesquicentennial Chapel at Spring and Maple streets.
General Awareness Campaigns
ASG launched a "Life is Priceless. You make the Call." awareness campaign via stickers, digital signs, social media and a "Life is Priceless" video about the importance of upholding Miami values such as responsibility and accountability, and keeping each other safe.
The Miami Police Student Advisory Board is distributing "Think Before You Drink" wristbands and bottles of water Wednesday, March 15.
Police have posted "Spring Break Safety Tip" posters during building checks and talked with students about the safety tips.
MUPD, OPD and the Butler County Safe Communities Coalition placed coasters in Oxford bars with messages including "Drive Sober or Get Pulled Over."
Oxford's McCullough-Hyde Memorial Hospital encourages students and others to err on the side of caution when deciding whether to seek medical attention for themselves or friends with alcohol and drug-related issues.
Friday, March 17, Clean Up Oxford is scheduled, organized by Miami's chapter of the National Residence Hall Honorary. President Caitlyn Bell and other students will start about noon in Uptown Park.
"The city of Oxford does so much for Miami," said Bell.
Crawford said, "I cannot thank enough the many individuals on and off campus who have worked collaboratively to reduce Green Beer Day risk; we're very grateful. We're fortunate to be part of an outstanding, close-knit community where many leaders are willing to step up and partner with Miami to help keep students safe."