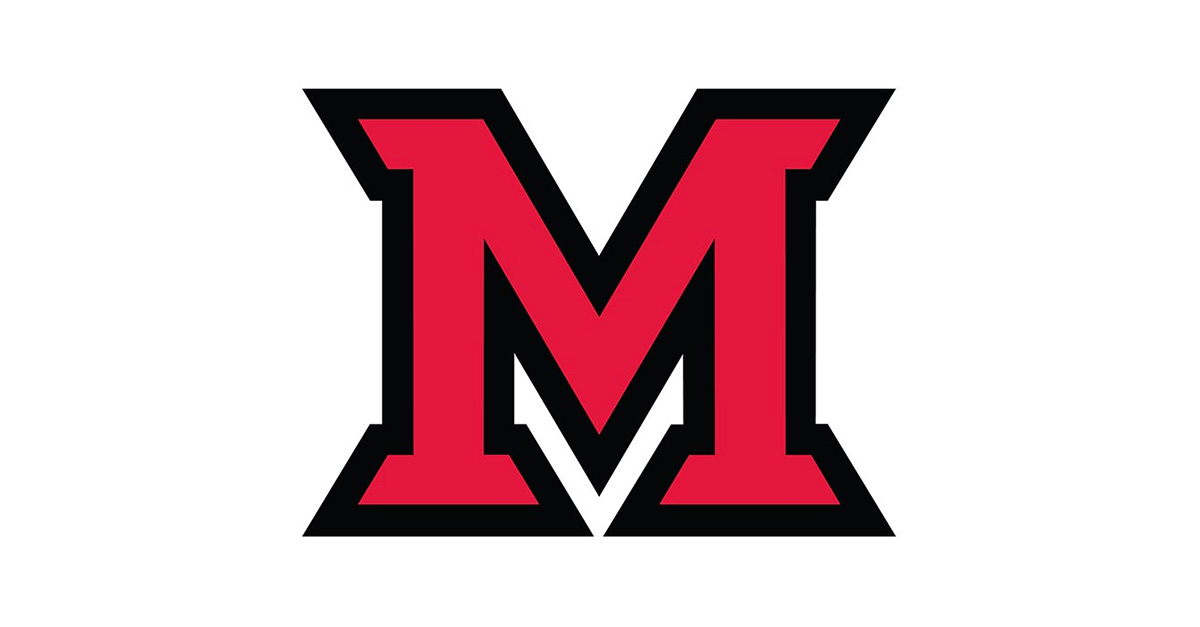 Dec 19, 2019
Presidential Election 2020 Tipsheet
These Miami University faculty are available to answer your questions on the presidential election.  All have media experience:
Ryan Barilleaux,(pronounced Bair-eo) professor of political science, interim chair of Spanish and Portuguese, specialist in presidential power and politics.  Author of several books on the presidency, including Power and Prudence: The Presidency of George H.W. Bush, The Post-Modern Presidency, The President as World Leader and Tough Times for the President. Follows congressional elections.  513-529-2527 through June 2020 and 513-529-2000 starting July 1, or barillrj@miamioh.edu.
Rachel Blum researches political parties, activists, and Congress. Her research includes a forthcoming book How the Tea Party Captured the GOP: Insurgent Factions in American Politics (University of Chicago Press, 2020). She can also be found at Women Also Know Stuff. Contact her at blumrm@miamioh.edu, or 720-980-9663.
Matthew Crain, assistant professor of media, journalism and film. Crain coined the term "Digital Influence Machine" to describe the social media monitoring of consumer profiles, targeting of audiences and leveraging people's data to mobilize political ad campaigns. Digital tracking and influence are sure to affect the 2020 election cycle. 513-529-3541 o, 773-988-2372 m, or crainm@miamioh.edu.
Scott Dust, John F. Mee Endowed Assistant Professor of Management. Among topics pertinent to elections, Dust can speak on gender bias in perception of leadership, leadership, management, ethics, gender equity and power. 513-529-3785, dustsb@miamioh.edu or @scott_dust.
John P. Forren, executive director, Menard Family Center for Democracy and associate professor, justice and community studies.  Researches citizen involvement in politics and civic affairs, American constitutional law, American politics and the judiciary.  Can also speak on state and local politics.  Co-author of the 2013 (with S. Woiteshek) and 2016 (with T. Conover) Ohio Civic Health Index Reports, published by the National Conference on Citizenship.  513-785-3276 o, 513-668-8304 m or forrenjp@miamioh.edu.
Patrick J. Haney, professor of political science and associate dean of the College of Arts and Science, can speak on U.S. national security, election security, the war on terrorism and foreign policy and elections.  513-529-1232 or haneypj@miamioh.edu.
Kimberly Hamlin, associate professor of history and American studies. History of the Equal Rights Amendment, women's political activism, women's suffrage movement, historical context of #MeToo. Distinguished Lecturer in the Organization of American Historians. Frequent media contributor. 513-529-5978, hamlinka@MiamiOH.edu or @ProfessorHamlin. 
Christopher Kelley, assistant teaching professor of political science. Researches  the presidency, presidential power, the presidential bill signing statement and the media. Can also speak on presidential elections. Co-editor of The Unitary Executive and the Modern Presidency, (with R. Barilleaux), 2010 and editor of Executing the Constitution: Putting the President Back into the Constitution, 2006. 513 529-3959 or kelleycs@miamioh.edu.
Bryan Marshall, chair and professor of political science. Researches Congress, congressional-executive relations, politics of cap-and-trade, healthcare reform and the debt ceiling crisis.  513-529-0161 or marshabw@miamioh.edu. 
Laura Neack, professor of political science and editor of International Studies Perspectives, is a scholar of comparative foreign policy and issues in security and peacekeeping. She is former president of the Foreign Policy Analysis section of the International Studies Association and the former editor of International Politics.  Reach her at  859-308-2772 or lauraneack@miamioh.edu
Kevin Reuning, assistant professor of political science. Researches political parties and protests. Can speak on primary elections and media coverage of the primary process. Published "Media Coverage, Public Interest, and Support in the 2016 Republican Invisible Primary" in Perspectives on Politics (2018). 612-598-6118 m, 513-529-0124 o or reunink@miamioh.edu.
Monica Schneider, associate professor of political science, researches underrepresentation of women and minorities at all levels of American political life; stereotypes as an explanation for the lack of women and minorities in elected offices; and the finding that women are less likely to express political ambition compared to men. Is listed in Scholars Strategy Network and Women Also Know Stuff. 513-529-0257, mschneider@miamioh.edu or @PolisciMonica.