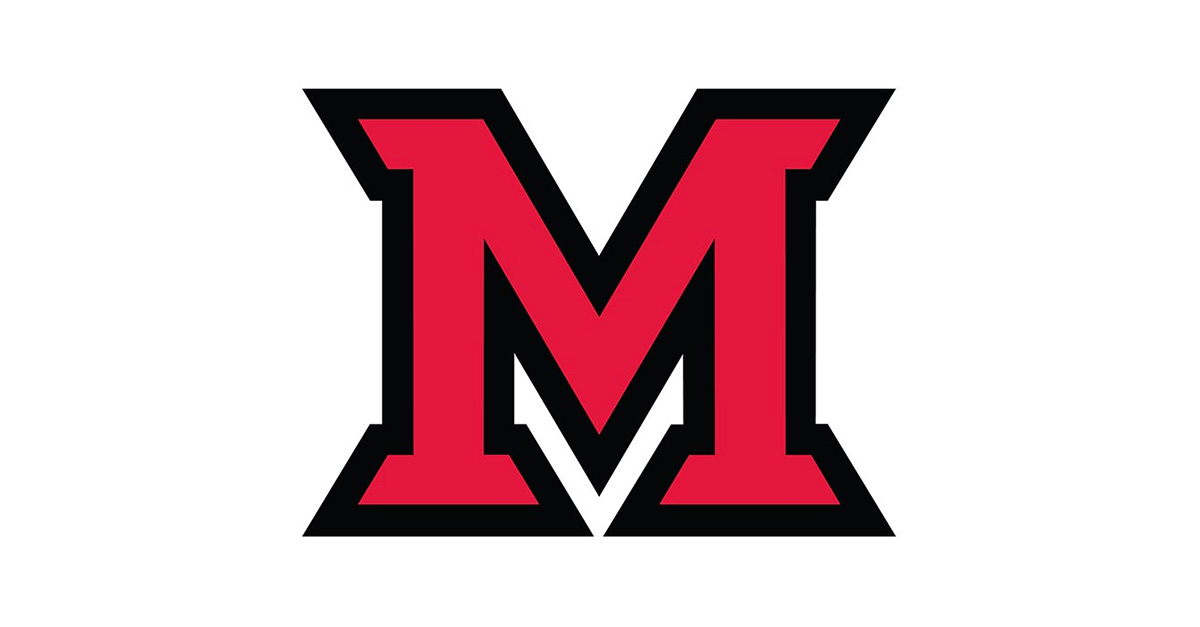 Apr 09, 2015
JS Bragg leads by taking the supporting role
JS Bragg with one of the Charter Day Ball co-chairs—just one of the organizations that he advises.
By Carole Johnson, university news and communications
JS Bragg teaches students leadership skills. Not by taking the lead himself, but by guiding with unconditional support — even at the midnight hour.
Bragg is assistant director of student organizations, and at Miami, that means more than 450 clubs covering a wide array of interests. 
He attends numerous meetings of different organizations each week. He also serves as adviser to MEGA, a gaming club; the League of Geeks; and the Miami Quidditch Team (Although, this team officially falls under Miami's club sports program.)
He says that his job changed 1,000 percent since he began 10 years ago. Once he established his role, empowering students became his mission.
Students enjoy a MEGA club event. (Photo by Scott Kissell)
Q: What role do you play in student organizations?
A: Ten years ago, this position was created to help students fill out paperwork. Nothing else. I was not happy with that. I saw a need for us to do more. Miami's fraternities and sororities, club sports and intramurals had strong support systems. My job's primary focus became 'the' support person on campus for organizations.
Q: What does "the" support person on campus do?
A: I'd prefer them to stop in and see me more than email me. They will get a much quicker response from me by walking down 'the maze' (The student activities office halls) to my office.  As support, I help them with planning events, understanding the legal paperwork required and being available at midnight.  I am chatting with students on Facebook at late hours when they are scrambling for room reservations during open registration. I also have a team of Student Engagement and Leadership Ambassadors who provide help to student organizations.
Q: What's your secret for not doing the work for the students?
A: A lot of years of experience, starting in grad school, and realizing I can't do it all for them. I realized that I needed to empower students. They need to learn and grow as I did.  When I was an undergrad, I felt that I didn't belong. But then I went to what is our version of MegaFair and found that one place where I belonged. Helping students make those initial contacts, giving them experience in planning, supporting them, that's how I can resist the urge to just do it for them.
Q: You also teach an educational leadership course, EDL 290. What is the focus?
A: It's the nature of group leadership. The first part of the course, I focus on leadership theories then and now. I then cover issues relating to one's own skills. We go through StrengthsQuest, look at cultural competencies, gender and LGBT issues and more. I wrap up the course by looking at how groups function and develop. We look at communication, when it is good and what to do when it falls apart.
The Miami Quidditch team. The team will compete in this spring's World Cups.
Q: With more than 400 organizations, how did you select the ones you advise?
A: MEGA is the first one that I advised starting in 2009, when then student Lucas Fraizer asked me to advise a group he and co-founder Matt Rust were starting. I love to play games, all kinds of games. The club meets weekly, and I attend it almost every week.. Advising Quidditch happened the exact opposite way. My co-worker Elissa Christmas saw a video about Muggle Quidditch, and I said that we needed a team here at Miami. A student just happened to be starting a team, and I became their adviser. We are heading to the World Cups this weekend in South Carolina. The top regional teams get invited. We are playing along with 80 other teams.
Q: Wow! Good luck! Keep us posted. What's next on the horizon for student activities?
A: We continually work to find ways to reach out to all of our student populations that need support. For instance, I've been meeting with several of our international student organizations. I know there is more we can do to support them.