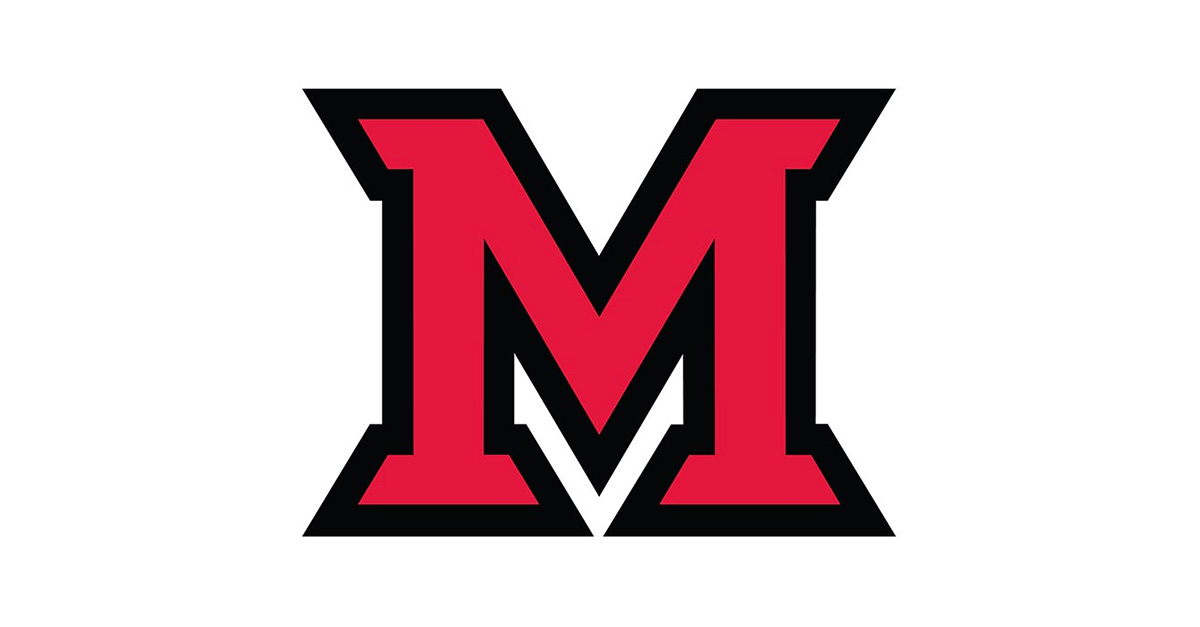 Jun 30, 2016
Teaching tops the menu for Jason Puckett
Jason Puckett, assistant dining manager at Harris Dining Center and La Mia Cucina
By Kristal Humphrey, university news and communications
Jason Puckett credits his culinary success to people mentoring him in his earlier years. It's only fitting that now he teaches students his expertise in food service.
An assistant dining manager at Harris Dining Center and La Mia Cucina, Puckett joined Miami in 2011 but got his start in food service at a much younger age. He learned to cook while working at Oxford's Mac and Joe's in his early 20s. He then became a cook at The Whale's Rib, a Florida restaurant featured on the Food Network's "Diners, Drive-ins and Dives."
Family brought Puckett back to Oxford, where he continues his culinary career, and teaching is part of the menu.
Q: What does your job entail?
A: The assistant manager roles include two areas. One is the back of the house, which includes ordering things. I manage the front of the house. That means I work with the full-time staff and make sure they have what they need. I tell my staff, "I'm working for you." I also work with the student staff, including hiring and training them and working closely with the student managers.
Q: How many full-time staff and student staff do you oversee?
A: There are currently 30 full-time staff and 150 students. We have eight student managers. My goal with the student managers is to give them a skill set that will enable them to have a future job in food service. All of the staff learn to deal with pressure, diverse groups of people and different personality types.
Jason Puckett training some of the dogs he rescued.
Q: What do you like most about your job?
A: The diverse people I get to work with. I'm a people person and like helping and motivating people.
Q: What is the most challenging thing about your job?
A: Ironically, it's the same thing that's my favorite — dealing with diverse people. I like to put people in a position to succeed, fitting staff together who work well together.
Another challenge is the constant change. We have a three-month window of time to train the students and then their schedules change. At La Mia Cucina there are eight different stations. The students learn a station and then may have to learn a different station when their class schedule changes. The full-time staff come alongside the students to help them.
Q: Are there any specialty foods you like to make?
A: When I worked at The Whales Rib, I learned how to make a pretty incredible South Florida-style shrimp linguine. Stuffed Mahi Mahi was also one of the favorites of the locals.
Q: What would you like people to know about HDRBS?
A: We are willing to help, and we're approachable. One example is that students with special diets are often shy at first, but then they open up to us. We focus on the personal touch to everyone. Our staff go above and beyond, and the students gravitate toward that. We serve a lot of freshmen and welcoming them is just as important as the food service.
Q: You're on Miami's Classified Personnel Advisory Committee (CPAC). Why did you want to join?
A: I wanted to do more than come to work and go home. I wanted to work with people to make Miami a better place for all people, not just students. I also wanted CPAC to have a voice from HDRBS. I like seeing and collaborating with people across campus that I wouldn't otherwise see.
So far I've been on one committee — the parking and transportation advisory board. When we talked about the parking situation and the buses, I was able to share that HDRBS staff arrive and leave at hours when the buses don't run.
Q: What would people be surprised to know about you?
A: I'm heavily involved in dog rescue. I learned to train dogs, and I take on challenging ones from shelters and foster them until a home is found. I've helped more than 100 dogs find good homes.