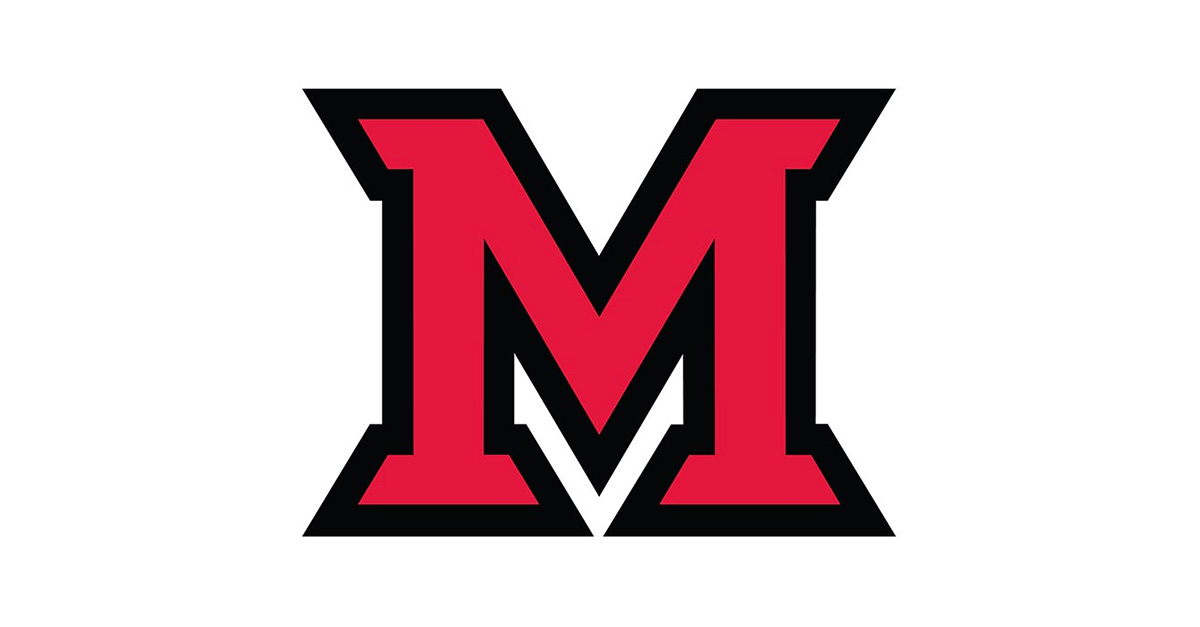 Jun 15, 2017
Keeping up with technology is something John Moore knows about
John Moore reflects on changing technology during his almost 36 years at Miami.
By Kristal Humphrey, university news and communications
After almost 36 years at Miami, John Moore's last day will be June 30. A week before that, Moore, a support analyst II in IT, will operate the mixing board at Miami's board of trustees meeting for the last time — his 122nd consecutive meeting.
He has been at Miami under seven presidents and has worked at trustee meetings for six of them. Although he's seen many changes in technology and procedures, one thing has remained the same — the pride he takes in helping people at Miami.
Q: What does your job in IT entail?
A: For most of my time in IT, I've been a supervisor of classroom services. I'm one of three people who now support the technology in the learning spaces of campus, including classrooms and the registrar's office. We assist with any equipment in the room that helps the teacher teach. We respond to calls immediately, and if we can't fix the problem quickly, we help them find another room to use. There are more than 600 learning spaces.
Q: How did you start working at the trustee meetings?
A: In 1993, I was making deliveries for IT. The person who was working at the meetings suggested turning it over to me. Because I was in a band, I knew how to hook up microphones. My first training session was at the February meeting, and I started doing it on my own at the next meeting — in April.
Q: You said there have been a lot of changes in both jobs through the years. What are some of the changes you've seen while working in IT?
A: My first job in IT was making deliveries. Most things were not installed in the rooms like they are now. Overhead projectors were in every classroom, but we had to deliver them to other areas that didn't have them. We had to support them if a lamp burned out, which happened many times a day because there were so many. Acetate rolls were used on the overhead projectors, and we were continuously replacing them and cleaning them for reuse.
I delivered TVs on a cart with a VCR — they were a paired set so a professor could show a videotape to the class. We then picked them up and delivered them somewhere else. Since we had a limited number, we were always booked solid.
Other items I delivered included slide projectors, camcorders, 16 mm projectors and stands with the films. We had hundreds of films and thousands of videotapes that professors could choose from. I also delivered small portable PA systems, lecterns, cassette recorders, and even extension cords.
Now we have a teacher station in every room. It includes a resident computer, a document camera that replaces the overhead projector, an Air Media box that allows any wireless device to connect to the system (such as an iPad or cell phone), a cable tuner for cable TV, a Blu-ray player, and cabling that allows you to connect your personal laptop to the system.
The majority of the rooms now have more than one projector, including one that allows you to do annotations over a PowerPoint presentation. The larger rooms on campus also have wireless microphones.
This process didn't happen overnight. It started in 2004, and we upgraded the rooms as technology changed. This has been the most gratifying part of my job, but also the most challenging. 
The mixing board used during Miami's board of trustees meetings grew from just eight microphones to today's system that allows for multimedia platforms.
Q: What about changes while working at the trustee meetings?
A: When I started at the trustee meetings, the technology was much simpler. There were eight microphones for 12-14 board members. Members shared microphones, there was no house system, and I recorded on cassettes.
Ed Demske (Miami's senior vice president emeritus for finance and university services) used transparencies on an overhead projector. The meetings were all day on Friday and half a day on Saturday. They didn't have subcommittees, so all business was done at the trustee meeting.
For five years, I was the only one setting up, operating and tearing down the system. I used to travel with the equipment to various locations but now all the meetings are at Marcum. As the technology and aspects of the meetings changed, we added another person and now there are three of us at each meeting. One does the PowerPoints, one operates the mixing board, and the third monitors the recording devices. We record in two different formats.
For microphones, we now have one per person, a wireless one on the president, and one on the podium. We use a minimum of 25, and they tie into the house system. The mixing boards have changed from eight to 16 to 32 channels as we added microphones.
It's been challenging to keep up with technology changes and decide what's needed to meet the board's requirements. Sometimes there are last minute changes, and we have an hour to adapt.
Q: You said earlier that you were in a band. Will you tell me more about that?
A: I'm a drummer. I grew up in this area, played in three local rock bands and started playing at church many years ago. I played semi-professionally with Stone Blue for 15 years and The Agee's and ShawShank for a combination of about four years. ShawShank evolved from The Agee's, and Daniel Agee, the lead guitarist from both bands, moved to Nashville and toured with Chris Cagle and Joe Nichols.
Q: What's next?
A: I'm getting married later this month. My fiancée has summers off, so we plan to do some traveling and home projects until she returns to work in August. We'll also play a lot of golf.