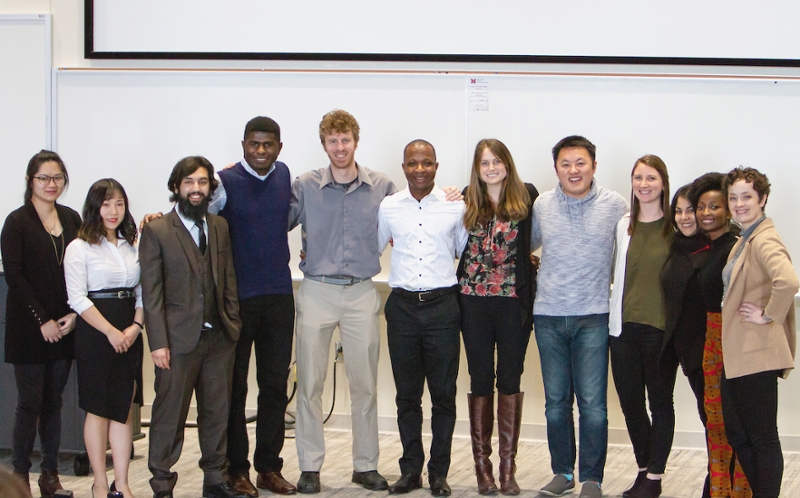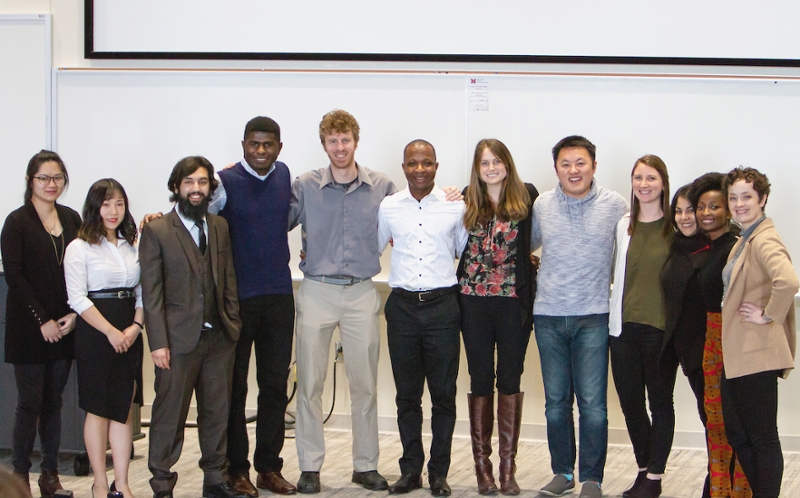 Donna Danoff, third from right, presented at Redhawk Talks about using photography to understand and address mental health. The next Redhawk Talk is at 5:30 p.m. Wednesday, Dec. 4, in 153 Shideler Hall.
Photo: Bryce Mysona
Oct 29, 2019
What looks the way you feel?
Donna Danoff uses photography to aid healing
By Colleen Grimm, university communications and marketing intern
For Donna Danoff, photography is more than a passion or pastime. The graduate student pursuing her master's degree in social work found solace in the art form during a difficult period in her life. Now, she owns a photography business and is using art as a social work tool to help others.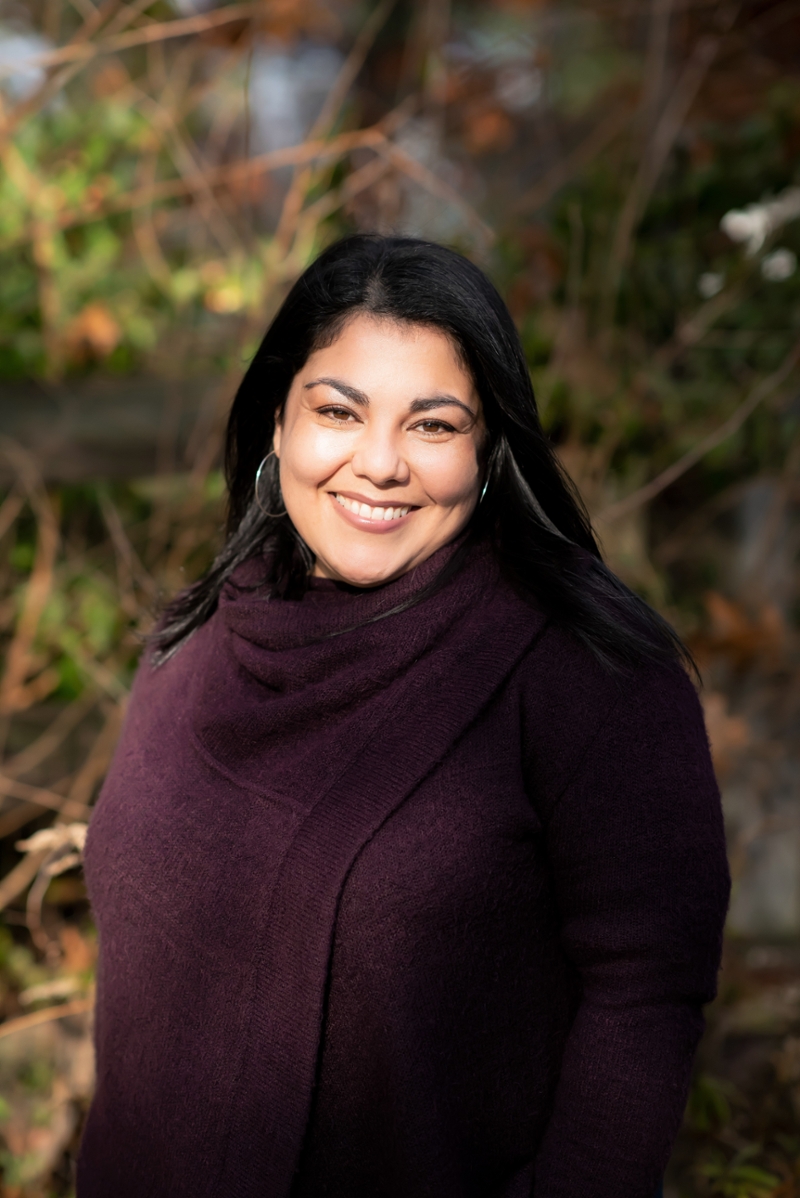 Graduate student Donna Danoff (image provided)
Q: Is there a specific area of social work that you are interested in?
A: I'm interested in grief work, which I think is so monumentally neglected and needed out there. There is a dearth of therapists and dealing with loss is the most widespread kind of pain that underpins so many of our big societal problems. I am also really interested in using photography within therapy work with kids and adults.
Q: How do you use your photography within the social work sphere?
A: I think using photography as creative expression to answer a door-opening question can be powerfully effective. Art is a direct conduit to emotion. It allows you to bypass some of the barriers of verbally tackling an issue out of thin air, which can feel too vulnerable or daunting. It augments traditional verbal counseling in a fun way that could really help kids and adults.
Q: Why do you think grief is so often neglected? 
A: Expressing negative emotions is highly stigmatized and comes with a societal penalty of being viewed as weak. There is an underlying expectation that we deal with grief privately and swiftly, which is neither realistic nor healthy, and which we internalize. When we are inhospitable to grief, it doesn't go away; it just forces it underground and leads to suffering and maladaptive behaviors and addiction. We also tend to avoid and fear what we don't understand. Loss and grief are scary. They're outside of our control. They're not always linear, and they remind us of our own mortality.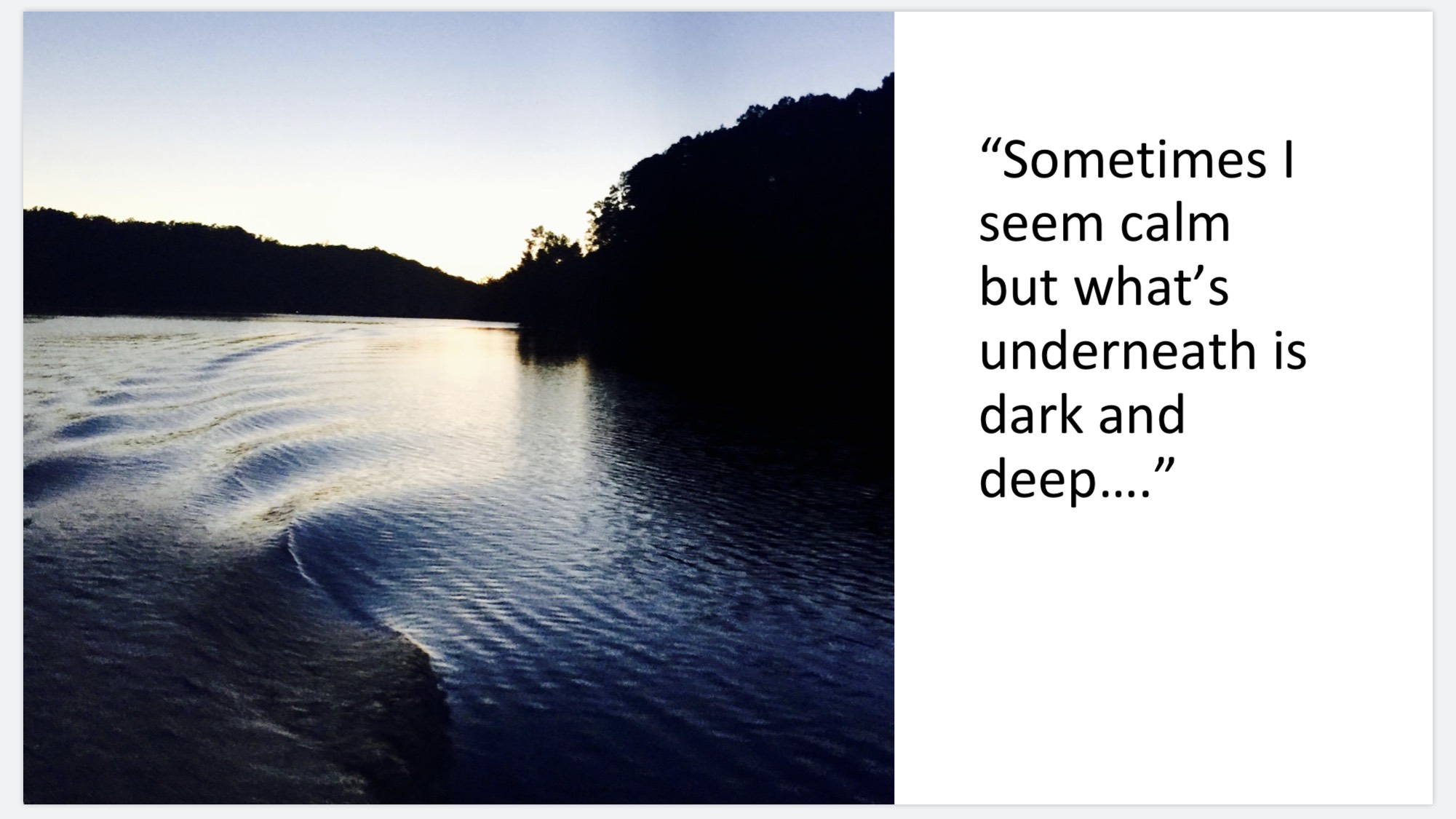 Danoff encourages those she works with to explore difficult feelings through photography. (image provided)
Q: What do you think our neglect of the grieving process suggests about our society? 
A: Culturally, we run from emotion and anything emotionally challenging. That's counterproductive and feeds into so many other problems. At work, people are expected to be done grieving in a week or two, which is not realistic or compassionate. Grief is so common and invisible and easy to suppress. We aren't doing enough to help people in grief feel more supported.  
Q: How does this knowledge inform social work and therapy strategies? 
A: I hope it contributes to a growing movement to change the way we see grief, to normalize and promote grief expression and support, and to remove stigma from a process as natural, widespread and critical as grief and loss. 
Q: Was there an instance where you recognized the power of using photography as part of therapy? 
I recently ran a workshop, during which I asked participants to answer "what looks the way you feel?" One person sent me a photo of a tree from a low angle aiming skyward, captioned "roots and wings," and got choked up when I asked her to verbally expand on it. She said it expressed her hopes that she was about to send her son off to college with roots to support him and wings for soaring into his future. She talked about how she had been joking to friends that she must be broken because she had not been able to cry about her empty nest until this moment. It was so gratifying to watch the process unfold as theory meets practice.