Captain Fred Gregory spoke at Miami and presented seniors Nathan Rayens (pictured) and Bob Kruger with Astronaut scholarships.
Photo: Jeff Sabo
Oct 12, 2018
Big names and big topics highlight the fall lecture events at Miami
There's no shortage of special guests and hot topics during fall semester. For more events, visit Miami University's calendar of events.
October
Sen. Sherrod Brown and Rep. Jim Renacci are candidates for Ohio U.S. Senate.
U.S. Senate candidates to debate at Miami
7 p.m., Friday, Oct. 26
Hall Auditorium

Miami will host a U.S. Senate debate between Ohio candidates, Rep. Jim Renacci (R-OH) and incumbent Senator Sherrod Brown (D-OH). The debate will be an hour and broadcasted by WLWT Channel 5. WLWT news anchor, Sheree Paolello will moderate, with Courtis Fuller and Ashley Kirklen, both WLWT News 5 anchors/reporters, and John Forren, Miami chair of justice and community studies, serving as panelists.
Former gymnasts and sister survivors to speak as part of Miami Lecture Series
7:30 p.m., Monday, Oct. 29
Hall Auditorium
Jordyn Weiber
Jordyn Weiber, 2012 Olympic gold medalist, and Rachael Denhollander, former gymnast and advocate and attorney, are both survivors of sexual abuse by Larry Nassar, former Michigan State and USA Gymnastics doctor. Weiber and Denhollander will discuss their personal experiences and the ignition of the #MeToo movement.
November
Masha Gessen
Journalism as a Tool of Resistance in a Post-Truth World
5 p.m. Tuesday, Nov. 6
152 Shideler Hall
Miami's Humanities Center welcomes journalist Masha Gessen, the author of nine books, including The Future of History: How Totalitarianism Reclaimed Russia, a 2017 National Book Award winner. Gessen has been a science journalist, writing about aids, medical genetics and mathematics. Gessen was dismissed as editor of the Russian popular-science magazine Vokrug Sveta for refusing to send a reporter to observe Putin hanggliding with the Siberian cranes.
International Education Week kickoff speech
6 p.m., Monday, Nov. 12
322 McGuffey Hall
Jason Singh (Miami '94), senior vice president of VisionWorks America, will present the keynote speech for International Education Week at Miami. A U.S. Department of State and Education Initiative, the weeklong celebration is from Nov. 12-16. Its goal is to spread the value of international education and promote diversity in the classroom.
Rachael Denhollander
American Studies Biennial Lecture presents "Emmett Till: Why His Story Still Matters"
4 p.m., Wednesday, Nov. 14
John E. Dolibois Room, Shriver Center
The Miami University global and intercultural studies department will host Elliott J. Gorn, a Joseph A. Gagliano Chair in American Urban History at Loyola University, Chicago, for the American Studies Biennial Lecture. Gorn will discuss his new book, Let the People See, which reexamines the story of Emmett Till, a young African-American boy from Chicago who was brutally murdered in Mississippi for allegedly flirting with a white woman. The event is free and open to the public.
Hefner Lecture Series to host Lee Dugatkin, "How to Tame a Fox (and Build a Dog)"

7 p.m., Thursday, Nov. 15
Benton Hall Auditorium
Lee Dugatkin, biologist, behavioral ecologist and professor at the University of Louisville, will speak at the annual Hefner Museum of Natural History Lecture Series. Dugatkin will discuss his new book, How to Tame a Fox (and Build a Dog), which touches on the process of domesticating animals and traditional selective breeding. The lecture is free, family-friendly (puppies will be discussed) and open to the public.

Anti-Dakota Access Pipeline advocate to speak at Miami
5 p.m., Wednesday, Nov. 28
319 Kreger Hall
Linda Black Elk, activist, botanist and professor of ethnobotany at Sitting Bull College in North Dakota, will discuss how she uses plants for traditional medicinal uses, leading advocacy against the construction of the Dakota Access Pipeline at Standing Rock and her work toward indigenizing medicine. The lecture is open to students, faculty and the public.
December
Havighurst Center presents "Anti-Jewish Violence in the Former Lands of the Polish Lithuanian Commonwealth during the 19th Century"
5 p.m., Tuesday, Dec. 4
320 King Library
Darius Staliunas, deputy director of The Lithuanian History Institute, will discuss anti-Jewish programs in Lithuania. Staliunas will discuss the rise of anti-Jewish feelings, the call for violence and tie it into modern anti-Semitism. The event is co-sponsored by Hillel at Miami University and is free and open to the public.
Earlier this fall, a novelist, journalist and political candidates kicked off the semester
Journalist to speak on best-selling book, Fly Girls
7 p.m., Monday, Oct. 15
John Dolibois Room, Shriver Center

Keith O'Brien, journalist, NPR correspondent and author, will return to Miami to discuss his new book, Fly Girls: How Five Daring Women Defied All Odds and Made Aviation History. O'Brien's book covers five women who, in the early 20th century, defied stereotypes and overcame a number of obstacles in the dangerous and deathly sport of airplane racing.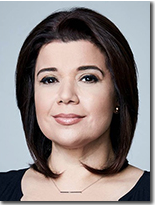 Ana Navarro
Janus Forum presents "On the Docket: The Supreme Court and the Future of American Democracy"
6:30 p.m., Wednesday, Oct. 17
Harry T. Wilks Theater, Armstrong Student Center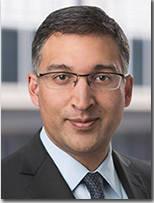 Neal Katyal
Students, faculty and members of the community are encouraged to come together and freely discuss their thoughts on the Supreme Court at the fall Janus Forum. The forum will feature Neal Katyal, former acting Solicitor General and Georgetown law professor, and Ana Navarro, GOP strategist, lawyer and political contributor to CNN, ABC News and Telemundo.

Miami University Regionals/Journal-News Civic Debate Series
7 p.m., Thursday, Oct. 18
Harry T. Wilks Conference Center, Miami Regionals Hamilton Campus

Miami's Hamilton campus will host Ohio's 8th congressional debate. The debate will feature candidates, Rep. Warren Davidson (R-OH) of Troy and Vanessa Enoch (D-OH) of West Chester Township. Students, faculty and members of the community are encouraged to attend.