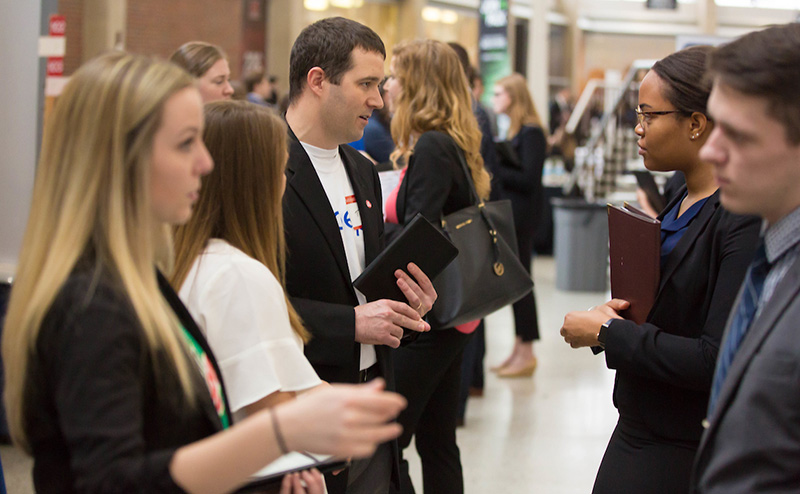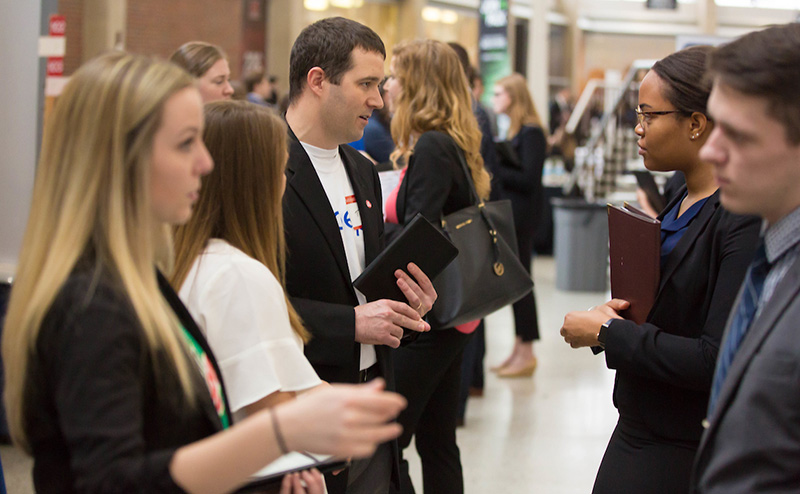 Nearly 300 employers visit Miami each fall and, again in spring, for Miami's career fairs.
Oct 04, 2018
PayScale.com ranks Miami No. 1 for alumni salaries among Ohio public schools
By Brady Easterling, university news and communications intern

Miami University ranks first among Ohio's public universities for graduates' midcareer salaries. The data comes from the 2018 College Salary Report from PayScale.com.

Miami is ranked 40th nationally among public universities for mid-career pay of alumni who hold a bachelor's degree. Miami is the only Ohio school to make the list of top 40.

Miami Alumni pay ranks fifth in Ohio when compared to private and public schools and ranks 153rd out of the 2,646 national for private and public universities surveyed by PayScale.com.

Early-career pay for those graduating with a bachelor's degree from Miami is $55,400, based on data from alumni with zero to five years of work experience.

By mid-career, alumni see earnings of $108,100.

When factoring in alumni who sought postgraduate education, the early-career pay is $56,400. They earn $110,700 a year by the middle of their careers.

The Salary Report's rankings for mid-career pay are based on the median salary of alumni who have at least 10 years of work experience.

There are separate lists for alumni who earned a bachelor's degree and alumni who went on to postgraduate studies; on both lists, Miami University has the top-earning alumni among Ohio public universities.

In addition, PayScale reports Miami University ranking in the top 15 percent of universities for return on investment.